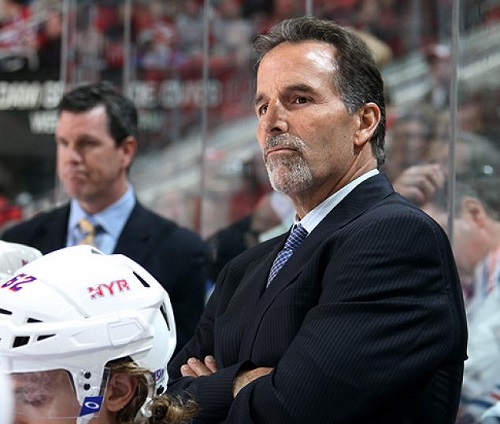 First off, I would like to welcome John Tortorella to Vancouver and wish him the very best with this team.
Secondly, Canucks Nation. It's John Tortorella, not John Torterra, John Tortilla, John Turtlerella, or John Tortellini. Okay? Got it? Good.
Now the main question I ask, is he a good fit? Yes. Why? I'll explain to you.
Since the 2011 Cup Finals series, what have the Canucks been lacking a lot? Three things: Intensity, Passion and Energy. Tortorella will bring all that and more to this team. One thing to watch out for this season, he's brutally honest and will call you out on every mistake you make. It might not sit well with certain players on the team, but it's about time someone started taking responsibility.
For example let's start with the twins, they have mastered the cycle game their whole career in Vancouver and have made highlight reel goals consistently each season. They don't have to change their game and nor will they need too. Torts will use them as much as possible and hopefully the Sedins will succeed under a new coach and will lead like leaders.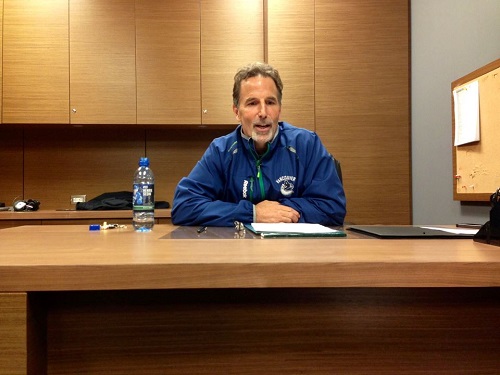 Ryan Kesler on the other hand has room to grow as a player under Torts this season and could be a changed player by season's end. Despite Kesler's strong skill, he can be very inconsistent at times and Tortorella will be there at any given moment to kick him in the behind to play better, in which Kesler will respond to that in a good way.
And then there are the young guys on this team from Zack Kassian to Jordan Schroeder who could really benefit off Tortorella as a mentor and can help change the way they play and improve their game a lot as a whole if they can listen to him.
So all in all this could be a real good move by the Canucks management or could end up to be a real bad one. It all depends on the players and if they will respond to Tortorella's harsh honesty moving forward. If they can accept Tortorella as their new Head Coach, then this team will be fine, but if one player decides to be a negative about it, it could bring the whole ship down.