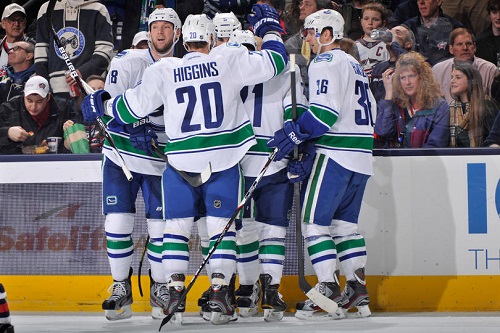 The past week and a bit for the Canucks haven't been favorable for them. They only won four games in the month of November and only twice in the past 5 games. They're indeed in a slump right now and nothing is going their way.  The Canucks are consistently inconsistent, something that they need to change sooner rather than later. Although its only two months into the season and there's many games to go, the Canucks need to find some sort of identity to their team before they hit the new year and into the final push for a playoff spot.
During the slump I've heard so many scenarios from fans and media alike. "Trade for this guy" Why don't they call up this guy" and yea I won't lie, I was one of them but I've came to realize that trading for someone right now or recalling a forward from Utica or Junior won't help them.  The Canucks need to do it on their own and win games on their own two feet.  Sure you can trade for a forward or a defenseman, but at the end of the day, what's that going to do to the team's chemistry that they are trying to build under a new coach? It's not going to help at all. If a big trade occurs, it won't happen now or at the deadline, it will happen during the off-season, but that's only if Mike Gillis is smart enough to pull the trigger on a big trade. Chances are very slim on that. But who knows?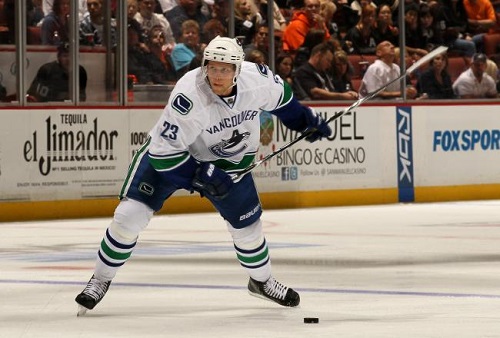 Ryan Kesler said it best a few games ago after a loss: They need more wins and less 3rd period letdowns. If they can change that around and not give up late goals etc. they can certainly contend in the tough Western Conference. But they also have to be consistently consistent.  They can't be winning one game 6-2 and losing the next 2-1.  If they change things around, like I said, they are contenders in the West, but until then, they will continue to be a mediocre team winning against mediocre teams. I know this team can contend, so it's only a matter of time, but when, I don't know.  It's up to them to come and play.
It's now a new month, and the Canucks will hope to put November behind them and not look back after embarrassing losses to the Rangers and Panthers, the Canucks will look for that bright light at the end of the tunnel in the month of December and hope to string a few W's together to get back on track. The Canucks play tonight against the Weber-less Predators and will look to get their second win in a row without the assistance of Alex Burrows after he suffered a broken jaw in his last game and will be out indefinitely.
Love Reading About Hockey?

Subscribe to keep up-to-date with the latest and most interesting hockey news!
| | |
| --- | --- |
| | We hate spam just as much as you |