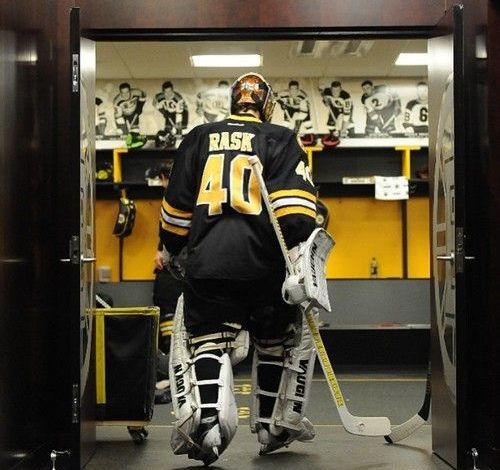 You've probably already heard by now that Tuukka Rask has opted out of playing in the remainder of the 2020 NHL playoffs.
Be it for an emergency leave (family) or something else, you have probably also formed your own opinion on whether you agree or disagree on this move by him during round 1 of the playoffs.There are arguments for both sides and we could dwell over it, but I'd like to move towards a more serious matter based on this new judgement on Rask's character by many.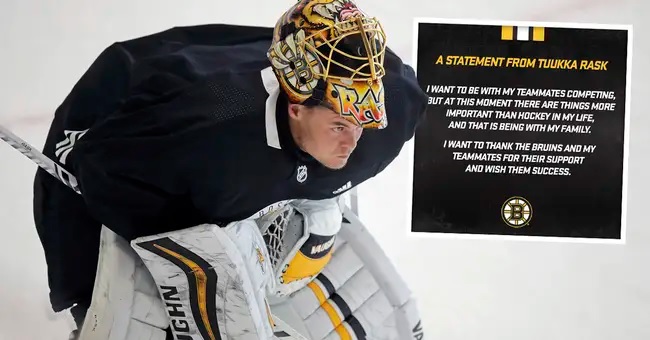 Do you believe that Tuukka Time is over in Boston?
Will the Boston Bruins look to potentially move on from the 33 year old netminder next season for countless reasons that have factored up over the years?
Let's not forget that Tuukka Rask has mentioned potentially wanting to retire as early as next season because of the more recent seasons with concussion issues in each one.
Rask's career with the Bruins has been stellar when it comes to his regular season resume: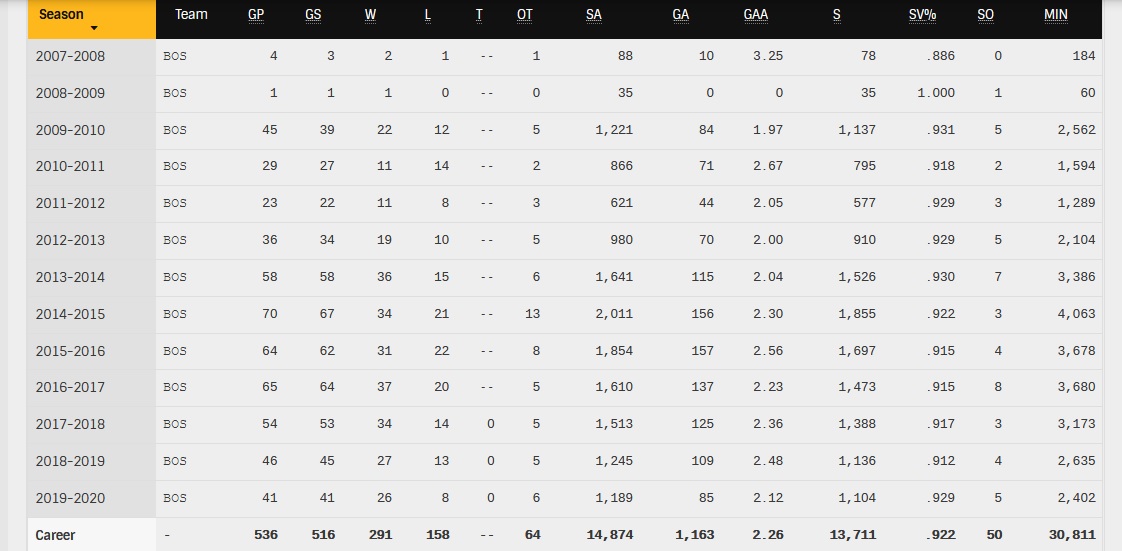 Tuukka also won the Vezina Trophy back in 2014 and has clinched earning the William M. Jennings Trophy for 2020.
His overall playoff numbers paint an impressive stint in his NHL career:



However, there will always be more to numbers as is the case with Rask. Two strong runs to the finals in 2013 and 2019 fell short of the ultimate goal. Then there's the 3-0 series lead debacle in 2010 to the Philadelphia Flyers of losing in 7 games and a few first round exits too. It's hard to point all of the blame on Tuukka for the playoff exits over his career with the Bruins but there is plenty of responsibility to go around for each case.
Even those biggest of supporting Rask have started to wonder if simply someone else between the pipes can lead the team back to winning the Stanley Cup? The sample size has been fairly big to this point and it seems that the window for the Bruins of winning it all with Rask may be all but shut.
Thus comes the honest question and debate: Should the Bruins part ways with Rask going into the 2020-21 NHL season?
Rask is under contract with the Bruins for one more season with a limited movement clause. Currently commanding a $7 million dollar salary hit as well. Moving Rask and freeing up this money with the talent down the line for the Bruins is something that will be greatly accessed at the end of these playoffs. There are other goalies such as Toronto Maple Leafs' Freddy Andersen and Pittsburgh Penguins' Matt Murray in rumor talks of being available and up for trade. Would the Bruins be willing to pull the trigger for a goalie swap with an in division rival or even another team in the eastern conference?
While we can't truly say if his time is over now or if this was potentially the last time we've seen Rask start in a Bruins sweater, we also can't help but wonder what does the future hold if the Bruins do make a deep run without him?
Only time will tell for now……
Love Reading About Hockey?

Subscribe to keep up-to-date with the latest and most interesting hockey news!
| | |
| --- | --- |
| | We hate spam just as much as you |