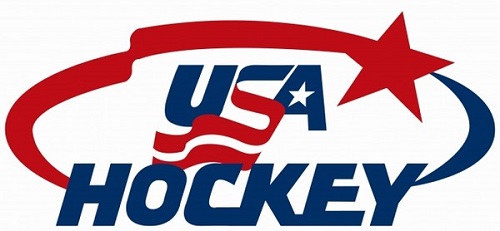 USA Hockey added three names to their preliminary roster for the 2014 IIHF World Juniors Championships on Tuesday. Forwards Vince Hinostroza (Univ. of Notre Dame/CHI prospect) and Zach Stepan (Minnesota State Univ./NSH prospect), as well as defenseman Jaccob Slavin (Colorado College/CAR prospect) round out a roster that currently contains three goalies, nine defensemen, and seventeen forwards. The final 23-man roster will be revealed on December 23, after a training camp at the University of Minnesota and three pre-tournament games.
Before that 23-man roster can be revealed, however, several cuts have to be made. Assuming that USA Hockey goes with the tradition roster breakdown of two goalies, eight defensemen, and thirteen forwards, this means that the coaching staff and management will have to release a goalie, a defenseman, and four forwards. Competition just got that much more difficult for the forwards on the team, as the previous version of the roster only carried two extra forwards.
As this year's roster makeup appears to be merit-based, it will likely be the case that no decisions on those cuts will be made until training camp, and possibly not even until after one or more of the pre-tournament games. The players returning from last year's gold medal team – goaltender Jon Gillies and forwards Riley Barber and Ryan Hartman – are probably safe unless they absolutely tank in camp. Everyone else, however, is going to be fighting for their roster spot.
One potential cut that many may point out is sixteen-year-old forward Jack Eichel, purely because he is sixteen and, as such, will have opportunities in future years. Eichel, who has been compared by prominent hockey analysts to Canada's Connor McDavid, is thought by some to be invited to the final training camp purely for the experience. However, there is currently no reason to believe Eichel has any less of a chance to make the team than any other forward on the preliminary roster, particularly if he outworks some of the others in camp.
During the training camp at the University of Minnesota, practices held at Mariucci Arena will be open to the public.