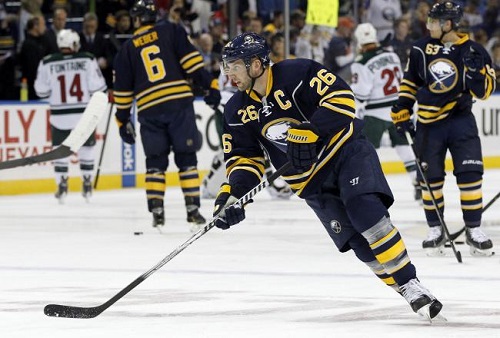 GM Darcy Regier was not kidding when he said the team and its fans were going to suffer. If being the worst team in the league was bad enough, the Sabres have traded their captain Thomas Vanek to the New York Islanders for F Matt Moulson, 1st rd pick in 2014, and a 2nd rd pick in 2015.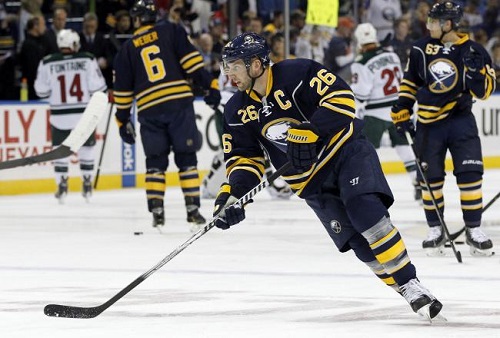 Vanek is in the final year of his contract, a 7-year deal he signed prior to the 2007-2008 season. So far, Vanek has 254 goals and 243 assists in 598 career games, all of which have been with the Sabres. His best season as a Buffalo Sabre was in 2006-2007 where he had 43 goals and 41 assists. He was also a mind-boggling +47. In his career, he has eclipsed 30 goals four times. The Sabres had originally drafted him 5th overall in the 2003 NHL Entry Draft.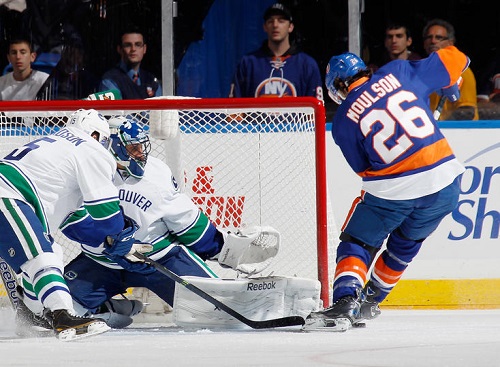 Matt Moulson has found some recent success in the past few years on Long Island. Being teamed up with John Tavares helps. Moulson has scored 30 or more goals three times in his career. It could have been 4 times but last season was lockout shortened where he only put up 44 pts (15g-29a) in 47 games. Moulson is also in the last year of his contract so it is in Buffalo's best interest to re-sign him.
Regier is stock-piling draft picks once again. Last year he traded Jordan Leopold to the St. Louis Blues for a 2013 2nd rd pick and 2013 5th rd pick. T.J. Brennan was traded to the Florida Panthers for a 2013 5th rd pick. Robyn Regehr, traded to the Los Angeles Kings for a 2014 2nd rd pick and a 2015 2nd rd pick. Finally, Jason Pominville was traded to the Minnesota Wild for G Matt Hackett, F Johan Larsson and a 2014 1st rd pick. This is the second season in a row that Regier has traded his captain.
In regards to G Ryan Miller being available, Regier said he has "talked to about 1/3 of the league on a weekly basis." A full rebuild is in effect here and it might not be too much longer until Miller is traded out of Buffalo.