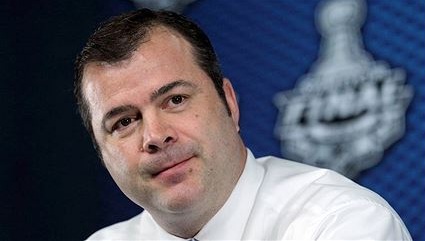 The Rangers took their time in finding a coach to replace John Tortorella, but they knew what they wanted after they found it. Former
Canucks
and
Canadiens
Coach Alain Vigneault has agreed to become the franchise's 35th Head Coach. Vigneault was the second interview they conducted in this past week (the first was former Rangers Captain Mark Messier). Vigneault is set to earn $10 million over 5 years.The resume Vigneault brings with him doesn't have a championship on it, but it's solid. His four seasons in Montreal from 1997-2001 weren't great (one 2nd round playoff appearance), but he took it up a notch in the Pacific Northwest. In seven seasons in Vancouver, he became the winningest coachin in the franchise's history. The Canucks missed the playoffs once, made it to the Stanley Cup Finals once, (losing in a seven game series to the
Bruins
in 2011), had three 2nd round appearances, and was twice eliminated in the first round. In three of those seasons, the Canucks were knocked off by the eventual champions (
Chicago
in 2010, Boston in 2011 and
Los Angeles
in 2012). Vigneault also led the Canucks to consecutive Presidents Trophies in 2011 and 2012, won the Jack Adams in 2007, and was a finalist for the top coaching award in two other seasons (2000 and 2011).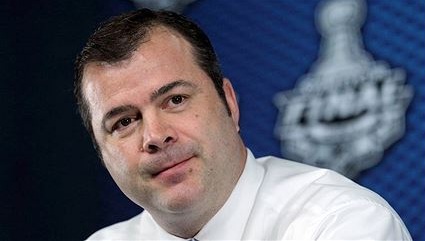 After being swept by the Sharks this past season, it was time for a culture change in Vancouver. Their goalie situation hasn't been consistent in two seasons, and the 52 year-old Quebec native didn't handle it well. That's one stain on his record. The other is that the Canucks have choked multiple times in the playoffs (33-32 record in the post-season for Vigneault), but that seems to have become a self-fulfilling prophecy in Vancouver. Luckily in New York, he won't have to worry about managing goalies with Henrik Lundqvist between the pipes. He knows how to use talented players, having coached the Sedin Twins his entire time in Vancouver (Henrik's career stat's / Daniel's career stats).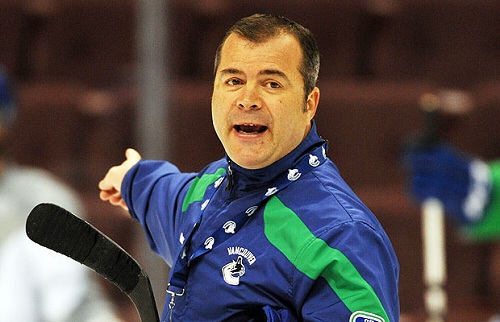 Vigneault provides a change in the highly defensive philosophy that Tortorella wanted from his players. You'll see a more open style of hockey, which is more conducive to guys like Rick Nash, Derek Stepan, Brad Richards, Chris Kreider, and Derick Brassard. The defensemen will have to be more involved in the offense under Alain, but the Rangers core defensemen aren't a liability in the opposite end of the rink (and this could actually suit Michael Del Zotto better).
I'm glad the Rangers went with the best available coach, and didn't try to get cute with a hiring. The only other possible better option was Phoenix Coyotes Coach Dave Tippett, but he may remain with the team depending on where they play in 2013-14. With Vigneault interviewing with the Dallas Stars earlier in the week, the Blueshirts couldn't afford to wait any longer if they truly wanted Vigneault. AV has shown he can get it done in the regular season (313-170-57), but can he find the playoff success in New York that he couldn't find out west?