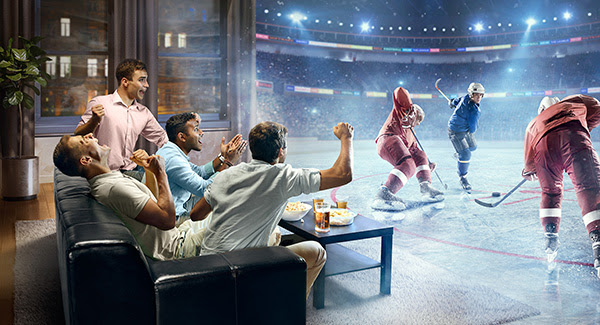 As you know by now, hockey is officially back!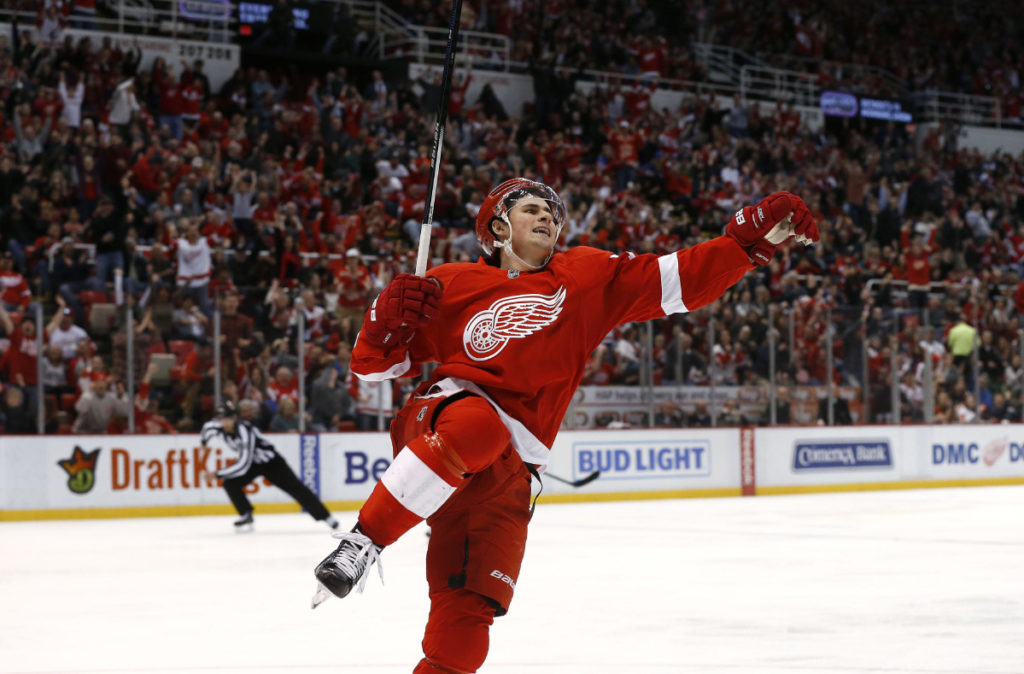 The NHL is returning and a lot of people, including myself, are wondering what that means for the fans. There will be no fans in the stands for the second time in professional hockey history – the first being due to two games held behind closed doors because of inclement weather in the hockey hotbed of North Carolina. This means we have a foundation to build on of what to expect.
In those two games, we can see and hear what a hockey game might look like without fans:
We get it right back!

And yes, we are using the goal horn, in case you were wondering. pic.twitter.com/LSryDLdYif

— Charlotte Checkers (@CheckersHockey) January 17, 2018
If you've ever watched your friend or teammate (or dad in my case) play in a local beer league tournament, you'll know what the atmosphere of a silent arena is like. You can hear each turn, each cut of the skate into the ice, each call for the puck, each crash into the boards.
It brings a unique intimacy to the game. Depending on how well the NHL censors things, we may be able to learn things that are unique to the NHL level. How NHL players communicate with each other on the ice or how a correct stop and turn sounds on the ice (almost like listening for the proper sound of well-struck ball off the centre of a driver in golf).
Just imagine the raw emotion being captured when a team eventually captures the cup.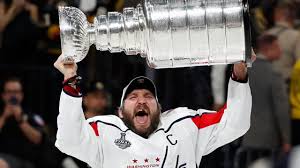 Unfortunately this is something that sometimes gets lost in the images of fans leaving the arena, mandatory shots of the executives high-fiving each other, and multiple players doing multiple interviews with a plethora of media outlets.
On the other hand, if you are also a soccer fan as I am (or a Korean baseball fan), you may have seen what a professional sport match may look like in 2020 global pandemic times. It's a bit weird at first seeing seats decorated with advertising, cardboard cutouts (sometimes with not-so-well censored images), sex dolls, stuffed animals, or just plain empty.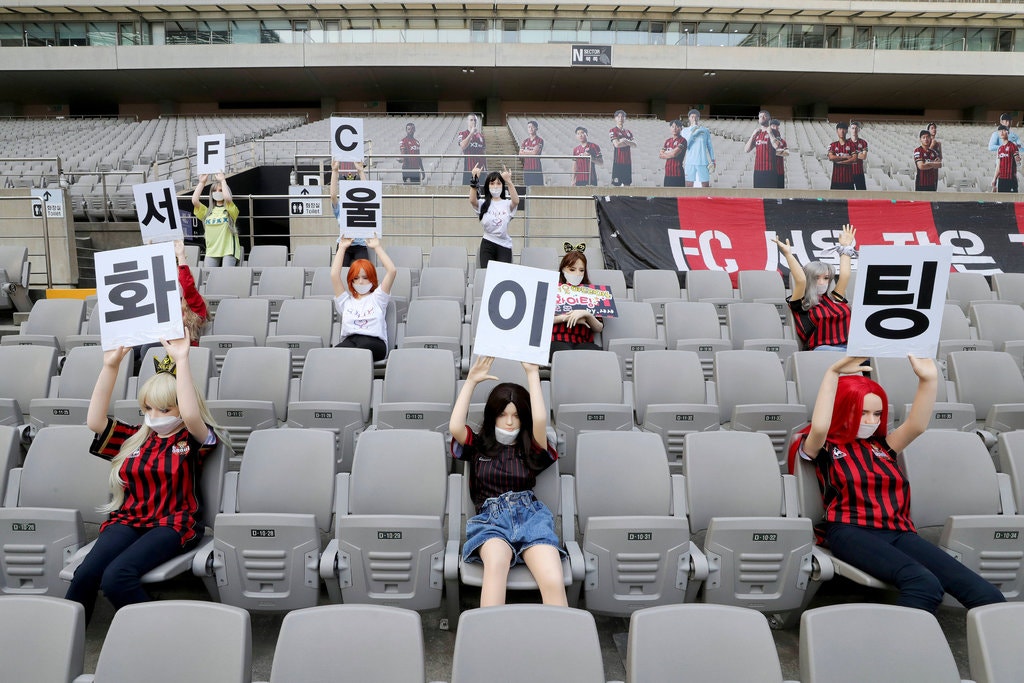 However, it is easy to get used to once you have the sounds of the commenters filling you information as you take in the game. I actually found it quite normal compared to a regular televised match once I started watching. Most of the time you are watching the action of the game, so you don't notice the differences of empty seats, social distancing of extra players and team officials, and masks on everyone not in the game. With no fans, it could even provide the opportunity to try some new camera angles to get a bit of unique content to hockey fans.
If hockey is smart they could even offer two viewing options to streaming partners. When I watch my favoured Manchester United play on the streaming service DAZN, they offer both the regular commentators version and the "stadium sound" stream, which is exactly the intimate and new feel the I described at the beginning of this article.
Whether there are (socially distant) mascots, or (virtual) 50/50 draws, or any other gimmicky bits of entertainment, I think all fans can agree on one thing. Regardless of how the NHL approaches the games from the broadcast side of things, fans should be in for a treat. After all, five and half months of no hockey (by the time this starts) would make any viewing experience a thrilling experience.