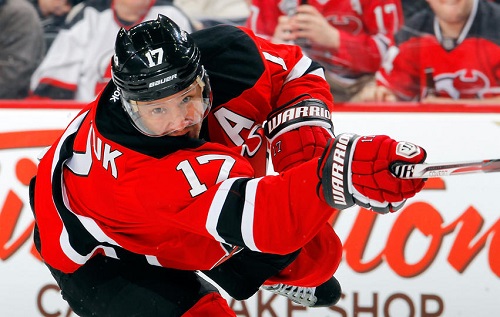 Yesterday, at the ripe age of 30, the New Jersey Devils long-term goal-scoring plan Ilya Kovalchuk announced his retirement from the NHL.
His retirement comes just days after the NHL's free agency spree, which seems a bit curious. Had he retired before, the Devils would have had more money to offer some of the pricier free agents; however, I wonder how appealing of a team the Devils would have been to a FA who saw the organization's supposed future retire.
Regardless, Kovalchuk's contract is now voided and the Devils have to give up $250,000 in cap space each year until 2025, which is better than paying $6.67MM to Kovalchuk but still isn't great. Additionally, the 2014 draft pick the Devils had to forfeit as a penalty for trying to circumvent the salary cap with Kovalchuk's original contract remains.
His retirement bumps New Jersey's current cap space to about $10MM, but since most of the top tier FAs have signed with other teams at this point, the Devils would be better off spending the money on something like locking in new Devils goalie Cory Schneider to a contract extension rather than bringing in a sub-par forward.
Despite my love-hate relationship with Kovy, his leaving – to go play at home in the KHL, by the by – does leave the Devils in an offensive hole. He was hot and cold for the past two seasons–yeah, yeah, he was injured, and we all saw how that turned out for New Jersey (cough cough 10 consecutive losses cough cough). But even though he missed 11 games, he finished last year as the Devils second leading point scorer with 31, on 11 goals and 20 assists.
Do I think he should have been more of an intimidating force for the Devils? Yes. But, is his retirement going to change the Devils offense drastically? Also yes, and not for the better.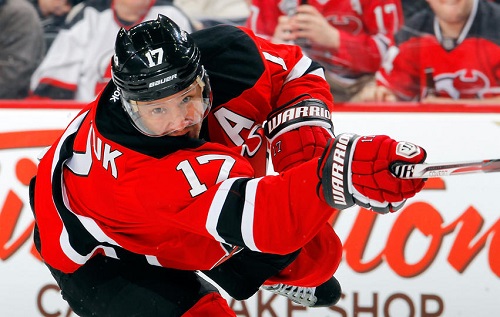 I guess I'm quickly tiring of this whole leaving-New-Jersey-to-go-play-in-my-home thing. I can't help but wonder what the Player Who Shall Remain Unnamed's initial reaction was to Kovy's retirement (aside from his public comments). Would he still be with the Devils had this happened during the 2012 offseason? The Devils made a choice to invest in Kovy instead of the PWSRU and it seems to be biting them in the ass across the board, at least in the immediate sense.
Looking ahead, it's monetarily better for New Jersey that Kovalchuk retires now rather than later because the cap recapture penalty would have been much higher than $250,000/year had he waited. And, given the constantly chronicled debt issues under owner Jeff Vanderbeek, I would hope that voiding Kovy's contract will help alleviate some concerns here.
That being said, losing Kovalchuk and David Clarkson within a week's time are two huge blows to an offense that had yet to reach its potential, and now New Jersey has to rely on their new forwards, Ryane Clowe and Michael Ryder, to be productive within their system. Devils veterans need to step up, too: Adam Henrique needs to forget his sophomore slump and figure out a way to contribute the way he did in his first season; Travis Zajac needs to build chemistry with his line mates to maximize his abilities; Dainius Zubrus needs to stay healthy enough to be out on the ice.
Rationally, I still don't understand Kovalchuk's reasoning for retiring now but it's wise of the Devils to move on immediately from this decision and focus on getting the current roster aligned with one another. Emotionally, this stings, especially in light of the players that have left New Jersey in the past few years; I'm not going to speculate on what might have been, but let me just say that I'd have preferred it if the Devils never signed Kovy and instead kept the guys that are no longer a part of my team.