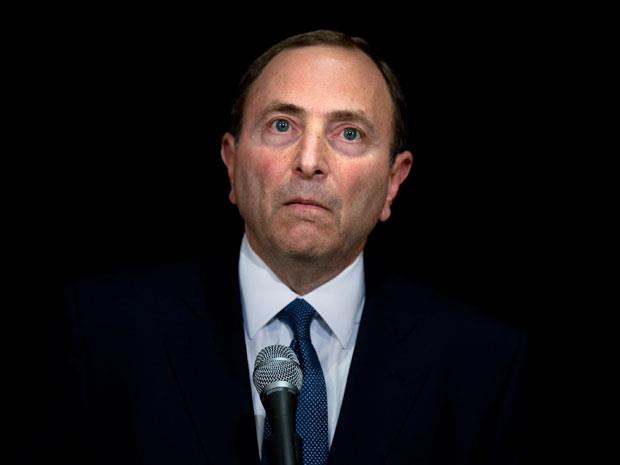 Pfffffffffft. That was the sound coming out of the balloon on last Thursday, after it received a few breaths Tuesday and Wednesday. I haven't been one to voice my opinion much on this Lockout, but maybe I am ready to talk. The hope that briefly stemmed from the NHL's heart wrenching offer Tuesday got swept up in a tornado and blown away after last Thursday's debacle.
You can say the NHL is not playing any games – pun intended – but you can't say the NHL isn't putting on a show. Everyone's gloomy or outraged for the inconvenience that the owners are causing, or everybody is blaming everyone else of being stubborn or unfair. But it's really both sides that are wrong, but really everybody is more or less right. It's not nuclear winter, though, not yet. Ignore any notion that this is 82 games or bust; that's president of the United States – Snooki ridiculous. Forget the fact that the NHL SOMEHOW managed to have a good week, PR-wise. Ignore the scoreboard when it comes to who looks better, because it won't matter anyways, because it won't matter anyway, not really, although it seems like the league is actually getting antsier about what fans think.
So what's the problem you ask? Why don't we have a season? Well there is a mathematical gap between the league and the players, and there is a gap in how the negotiations are being conducted. So what I am trying to say is neither side know how to compromise or have that in their vocabulary. The league took 10 minutes to review the NHLPA's three offers on Thursday – that's how long it takes GM Scott Howson to make two terrible moves. And of course the players still refused to deal on the league's terms like a little kid doesn't want to eat his vegetables for dinner. Yea so that's where we remain.
"I view the proposal that was made by the players association as a step backward," said Gary Bettman in his conference Thursday afternoon, as he was saying he looked as mournful as he has been for a while.
So what were the offers the NHLPA offered and the NHL rejected? Here are some important details of all three:
PA option No. 3: "We'll move to 50-50 as long as you honour contracts." Players get 13% up front to cover those contracts.
PA option No. 2: Players will get 25% of any growth. Their share would hit 51% by Year 4 and 50% by Year 5 with 5% growth.
PA option No. 1: Would have fixed share in first three years. Share then frozen until hits 50% (Year 3 to 5).
In my opinion, the option I could've saw the league accepting was the third option, because it was still at 50-50, but the league had to honor the contracts, which they don't right now. Which leads me back to saying, COMPROMISE. So basically this is a huge mess. While the players were disappointed that the owners rejected their three offers faster than a Roberto Luongo trade rumor surfaces in Vancouver. If it took the NHL 10 minutes to do the math, how hard would it have been for the PA to do it first?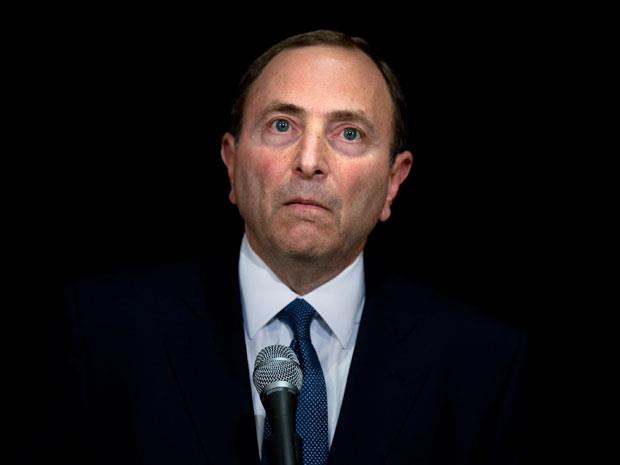 It has reached the point where the NHL negotiators may have more antipathy toward s the Fehr's than they did toward Bob Goodenow back in 04, whom they described the devil himself. The league has reached the point where it doesn't believe Fehr speaks for the players, and that all he's doing is suiting his own needs. They believe they are dealing with someone who thinks they have nothing to lose, and since Fehr is the one guy in this mess, and could walk away afterwards and not have a care in the world, the NHL might be right. Right now the all the anger needs to be discarded, because neither man is going anywhere. The tipping point for either a player or owner revolution is so distant, that neither one is likely.
The money gap could be overcome if both sides could overcome their hatred for one another's leaders, and could somehow "COMPROMISE" and maybe come up with a deal that both sides could live with, but that already is impossible for these baby's.