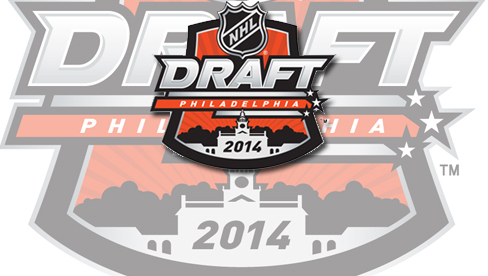 The NHL entry draft – like any other sport's draft – is basically a crap shoot. Predicting who will end up making it big and who will end up being a bust on draft day is an extremely difficult task.
That said there are some players who – on paper – look as though they can help the Blues either immediately or in the long-term.
But the draft class isn't too promising lower in the draft order, so the Blues will need to trade up if they hope to land a high-end prospect. Otherwise they'll be left hoping their 21st overall selection this year can develop into a major contributor over time.
So here are some players the Blues could or should target when they're on the clock:
Sam Reinhart – Center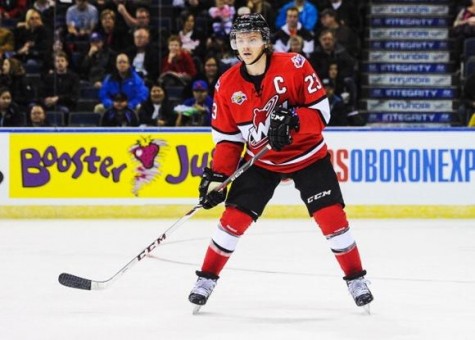 He is one of those players who could make an immediate impact on pretty much any team. Standing 6'1" and weighing in at 186 lbs., he has some size (and still has time to improve in the weight room), but more importantly has some scoring touch. In his Western Hockey League career he has 252 points in 199 games with the Kootenay Ice.
For the Blues to get Reinhart they'll need to trade way up in the draft order. And for that to happen GM Doug Armstrong will need to use one of his bargaining chips: Kevin Shattenkirk. He's still under contract for another three seasons, but on a blue line that already includes Alex Pietrangelo his talents will continue to be underused.
But each of the top three teams (the Florida Panthers, Buffalo Sabres or Edmonton Oilers) could use a player such as Shattenkirk, so a deal could be likely (though Shattenkirk wouldn't be the only thing leaving St. Louis).
Nick Ritchie – Left Wing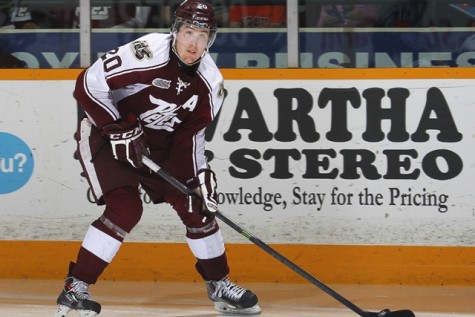 He, like Reinhart could help solve the Blues' scoring troubles. He wasn't nearly the prolific scorer Reinhart was in junior, but Ritchie's Peterborough Petes career finished on a high note with 74 points in 61 games. The biggest plus side to Ritchie – at least for St. Louis – is his 6'3", 229-pound frame. Size like his can't be worked on or developed, but scoring ability can, so with some work he should be able to have some 150-hit, 60-point seasons.
Like Reinhart, Ritchie is also ranked in the top half of the draft class. Fortunately for the Blues, Ritchie is predicted to go somewhere around the Winnipeg Jets' ninth overall selection. If that is the case, then Ryan Miller could play as much of a role for the Blues in the coming years despite the fact he won't be returning to the team. The Jets – a fringe playoff team – could use a Ryan Miller type of goalie to get to the promise land.
Josh Ho-Sang – Center/Right Wing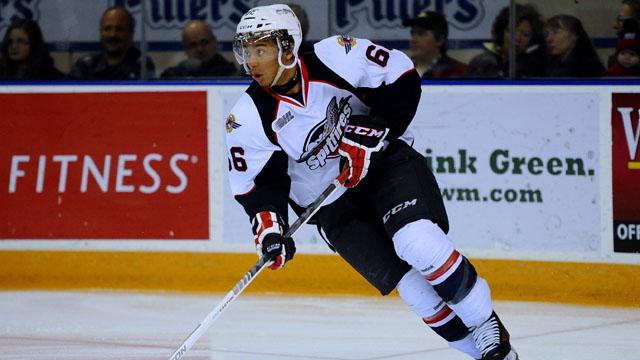 He isn't exactly the biggest player you'll find in the draft – measuring 5'11" and weighing 160 lbs. – but many players of late have proven size doesn't automatically equate to success. Plus, from his first year to his second year with the Ontario Hockey League's Windsor Spitfires he has shown progress in his point production. He won't be making the jump to the NHL right away, but spending another two to three years with the Spitfires will allow him to refine his game even more and get it ready for the pros.
Ivan Barbashev – Left Wing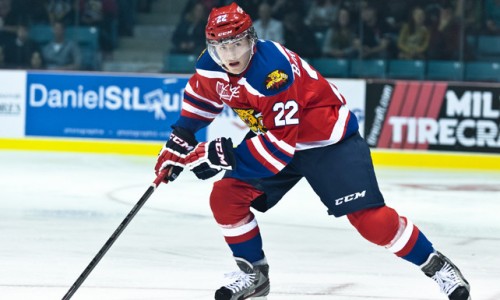 Playing in the Quebec Major Junior Hockey League with the Moncton Wildcats Barbashev has already put up some impressive point totals: 130 points in 116 games. He also has experience with Russia's world junior team, which has had its own success in recent years, so he knows how to win and how to perform on the big stage. But Like Ho-Sang he won't be making the jump straight to the NHL, which means he'll have more time to refine his game with Moncton.