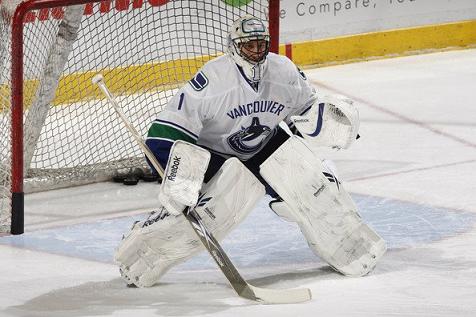 With an impending trade of Roberto Luongo in the near future, many are wondering why it's taking so long or even what his trade value is.
And the answer is: It's because his value isn't that much.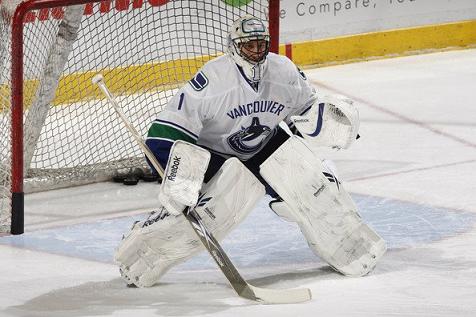 If this were a normal trade, then the Canucks would be able to grab a top 6 forward, and a prospect/draft pick. But this isn't an easy switch-a-roo. Luongo has a massive contract that many teams are not interested in, which is one of the reasons why Luongo hasn't been traded yet. While Mike Gillis is waiting for a top 6 from Florida and Toronto to be offered, these teams are waiting for Gillis to realize it's a salary dump and he should take what he can get.
Because of this predicament, one of these options will eventually happen:
Gillis will lower his demand and accept a salary dump player along with a B level prospect/draft pick.
OR
If a trade doesn't get done in time for the start of the season, and Luongo spends the next season backing up (or part of it) backing up Cory Schneider. It may not be the scenario that Gillis wants, but it could benefit the team very well if both are in goal for the team. Who wouldn't want a former Jennings Trophy Winner in net for your team? I know I would.
Of course a team could always cave in, and offer what the Canucks are demanding. If this was to happen, don't look any further then the Toronto Maple Leafs to be that team to cave in and give up. They are the one team that need a goalie like Luongo, and can offer what the Canucks want. James Reimer has not proved himself while playing in Toronto and if the Leafs miss another post-season, Brian Burke will most definitely be out of a job.
Lastly, there's the possibility that Luongo opens up his availability and widens the list of team he wants to play for. It doesn't seem likely at this point that Luongo could be the back-up to Schneider, but that could be the only other option for Luongo right now.
For the time being however, Luongo's trade value remains a divided issue, and until a consensus can be reached and a team is stupid enough to cave in and offer a top 6 forward (*cough*Leafs*cough*), Roberto Luongo will remain a Vancouver Canuck.