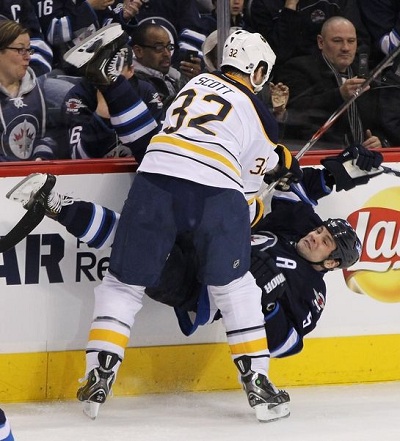 John Scott was originally signed by the Sabres to serve an enforcer role. Being 6'8" and 270 pounds, Scott definitely has the size to be intimidating. However, Scott averages a little over 5:30 of ice-time last season. Just about how much enforcing can you do in that much time? There are other enforcers in the league who play a larger role for their team.
I wouldn't have signed Scott to a new contract. This is not the NHL of the 90s where guys like Rob Ray and Tie Domi were really enforcers. How can any team justify signing a guy to play 5:00 a game? The Sabres need more scoring. They scored 118 goals in the strike-shortened season. The Sabres were in the bottom third in this category. I am a huge fan of Steve Ott who not only can contribute offensively, but is willing to stick up for his teammates as well.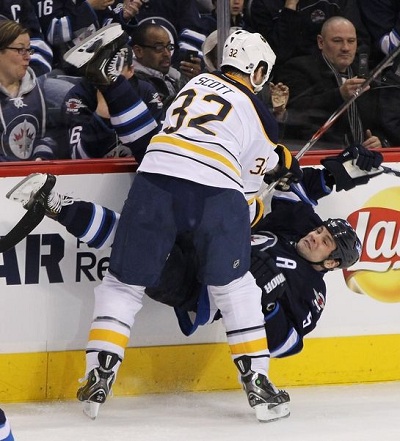 With only playing a few minutes a game, I just don't see the value re-signing Scott. He may get a point or two next season.