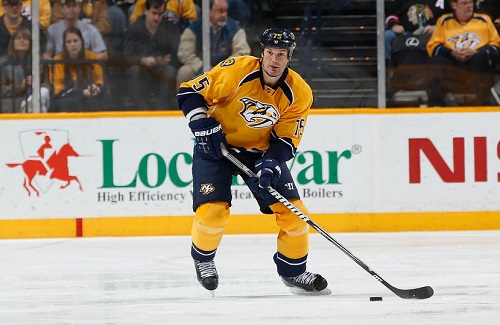 The Philadelphia Flyers have signed defenseman Hal Gill to a professional tryout contract. He will attend the team's training camp, beginning September 12th at the Wells Fargo Center.
The 6'7, 234 pound veteran defenseman is an unrestricted free agent and played in 32 games last season with the Nashville Predators. He is a shutdown blueliner with terrific experience but will he fit with the Flyers?
Some might say any new defense is good defense for the Flyers, considering they are one of the weakest defensive teams in the league. Gill is a straight up defensive defenseman with no offensive upside to his game. He didn't even register a point with the Predators last season so don't be thinking he will help the power-play or help the team offensively. He has never scored a power-play goal in 1,102 career NHL games.
Gill could definitely fit in with the Flyers as the sixth or seventh defenseman, depending on if the team can stay healthy. He could be a decent one year signing while Morin and Manning begin to develop in the minors. He has averaged around 15:00 of ice time per game over his past three seasons and can help kill penalties. Gill is big and strong and can help tidy things in front of Steve Mason or Ray Emery.
It all depends on the price though. The Flyers still need to sign Gagne but who knows if the team truly wants to bring him back. There may be a chance to sign both as Chris Pronger's cap hit for the new season will go onto the IR and will free up space. The Flyers still have massive defensive issues though.
The problem with the Flyers is they are still looking for that elite offensive defenseman. The Penguins have Letang, the Canadiens have Subban, and the Senators have Karlsson. The list goes on and on. Kimmo Timonen is a great offensive player but his age is a huge concern. Mark Streit is a solid temporary fix, but at age 35, his best years are likely behind him.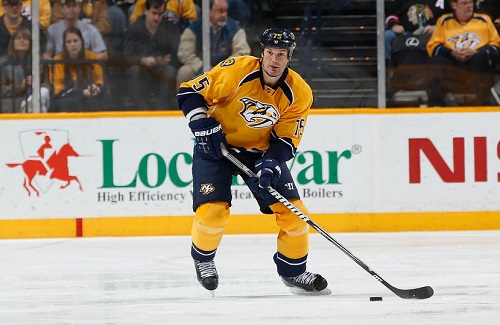 Don't just think the Shea Weber offer sheet was random; this team needs that elite offensive talent from the blueline. Obviously they couldn't get it done in the off-season. They won't win a Stanley Cup until they figure out their defensive situation. Luke Schenn is a great young defensive star in the making and is a huge bright spot for the Flyers but he isn't necessarily someone a team should build around.
The harsh reality that most Flyers fans know is that the team needs to get rid of Braydon Coburn or Andrej Mezaros. Way too much cap space locked up in two guys that really don't provide their worth to this team.
You can argue about Mezaros and his talent but it's so hard to judge as he is never healthy. Rumours of Coburn heading to Edmonton sounded good as they could use a guy like Coburn in their offense first system. Unfortunately, that never went through. No team likely will want to trade for Mezaros, considering his injury troubles.
If Hal Gill signs, the Flyers defense becomes one of the slowest in the league. Timonen, Streit, Gill…talented players but age is the enemy. At least Luke Schenn and Erik Gustafsson provide speed and youth from the blueline.
Hal Gill won't provide many surprises if he signs with the Flyers. You know what you are getting with him. There is a chance he signs a short term deal with the Flyers, but don't be surprised if they don't decide to give the veteran a contract.