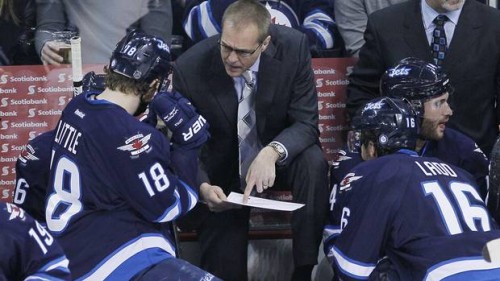 Paul Maurice, who is 5th amongst active coaches for regular season games coached (1,084), has signed a four-year extension with the Winnipeg Jets.
Although the Jets finished 11th in the Western Conference, General Manager Kevin Cheveldayoff still has faith that the team can improve under the direction of the veteran head coach.
Maurice, now 47, took over for Claude Noel in January and lead the team to a 18-12-5 record over their last 35 games (the team finished 37-35-10). It may not have been enough to get the team into the playoffs for the first time since re-locating from Atlanta, but it was enough to keep his job. Something he has struggled to do during his coaching career.
Maurice lasted only two years with the Toronto Maple Leafs from 2006-2008, and was fired during his second stint with the Carolina Hurricanes during the 2011-2012 season.
That doesn't mean too much in the eyes of Cheveldayoff who is willing to commit to the coach that he envisions will be a big part of the team's progression.
"He's an impressive hockey coach but he's an impressive person as well," Cheveldayoff said.
"He walked in and he made a tremendous impact from the moment he walked in and we believe that we're just scratching the surface on the impact he can make on this franchise moving forward."
In Maurice's case, making a good impression was instrumental in forming a bond with the team and it's general manager; yet goaltender Ondrej Pavelec made the furthest thing from a good impression this season, but still has the trust of Cheveldayoff.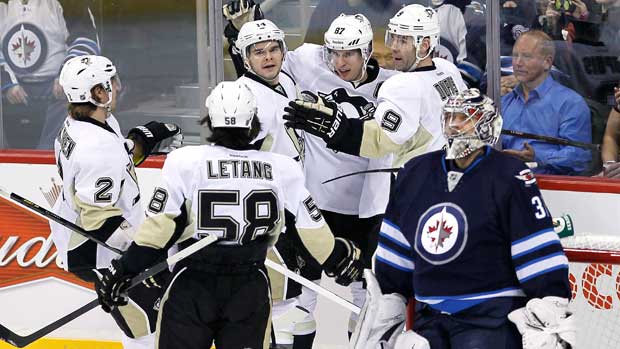 The 26-year-old Czech goaltender ranked 70th amongst NHL goalies in save percentage (.901) and 69th in goal against average (3.01). While that would be enough for many starting goalies to lose their job; come October, Pavelec will be in the blue crease wearing a jet-blue jersey.
"Ondrej Pavelec is the No. 1 goaltender going into next season," Cheveldayoff insisted.
The lack of a consistent defence didn't help the Jets cause this season, which has caused coach Paul Maurice to not quit just yet on Pavelec, either.
"In my mind, with Ondrej Pavelec, we have to do everything we can as a team to give our goaltending the best chance to win us games and that hasn't happened yet." Maurice said.
During his next four years as head coach, Maurice will have plenty of young talent at his disposal that will only continue to get better. First-round draft picks Mark Scheifele (21) and Jacob Trouba (20) both had tremendous seasons. Scheifele, who only played in 11 NHL games prior to this season, scored 34 points in only 63 games. Perhaps even more impressive were the numbers Trouba put up while manning the blue line, scoring 10 goals along with 19 assists in 65 games.
In the mean-time, Maurice will be working with a different bunch of talented NHLers, as he also agreed to be an assistant head coach on Team Canada for the upcoming world championship.