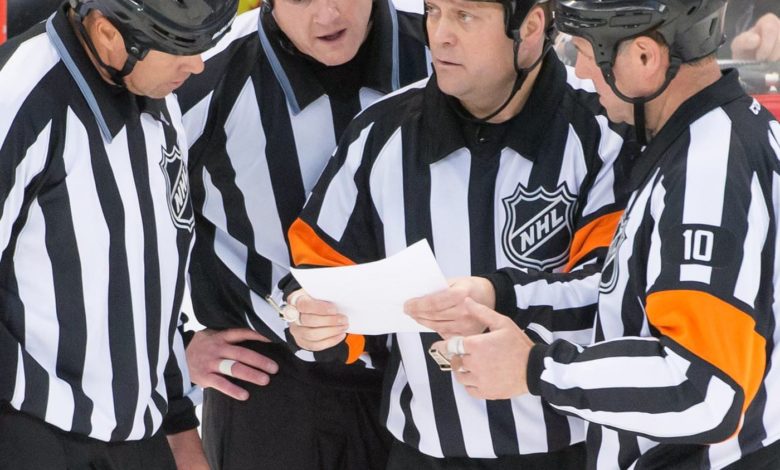 The NHL likes to live in it's own weird little bubble.
No that's not a Covid pun about last season.
Everyone seems to have a few ideas about how the NHL could make minor or major changes to make the product more entertaining, or safe, or fair – or just to get rid of head-scratching rules.
The league has been the fourth most popular of the "big four" leagues in North America for a while now. Not only that, but it's also the fourth most valuable league in North America, and sixth most valuable in the world behind the English Premier League (soccer) and Indian Premier League (cricket).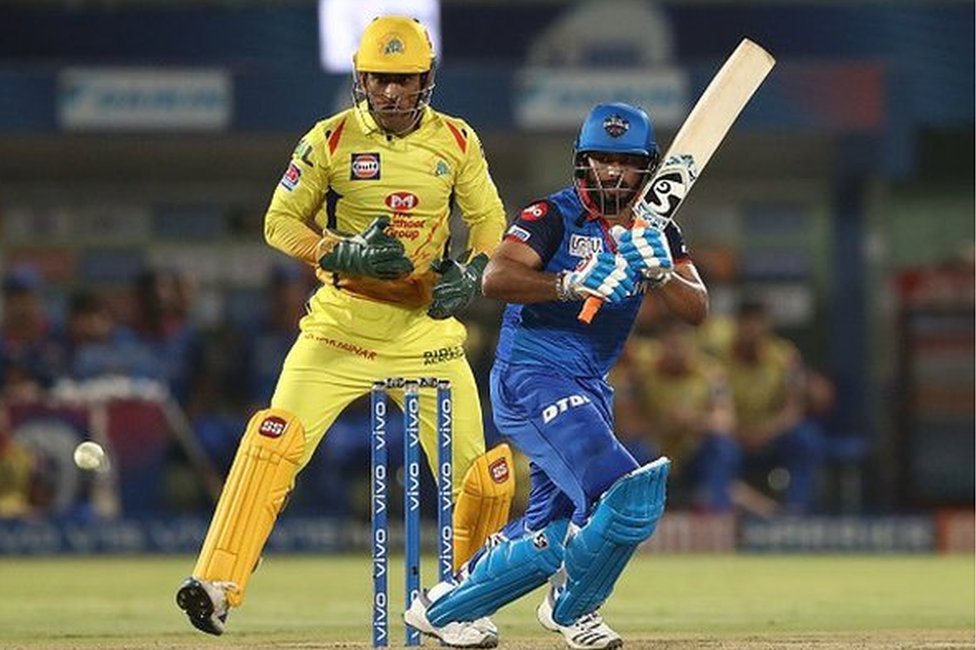 Clearly the NHL could use a bit of change up to spark some more interest and I thought it would be a fun exercise to think of ideas and rules changes the NHL should consider. I ended up with 10 changes, some of which are realistic and some are a bit crazy.
The list below is entirely based on my opinion, and not what the league is actually considering. I've ranked them from possible, to unlikely, and not going to happen.
The NHL Hates Change but These May Happen
If there's one thing the NHL hates more than being consistent with fines and suspensions, it's changing rules. That said, these items could feasibly be changed or altered in some way in the foreseeable future.
Playoff salary cap: After a big stink was made about how Tampa Bay were a playoff team that were $18 million over the salary cap, it's possible nothing will change. After all, barely six seasons ago Chicago did the exact same thing when Patrick Kane was hurt and only came back for the playoffs. The Hawks added veterans Kimmo Timonen and Antoine Vermette enroute to their third Stanley Cup in six seasons. Ironically, the team they beat in the Finals that season was the Lightning.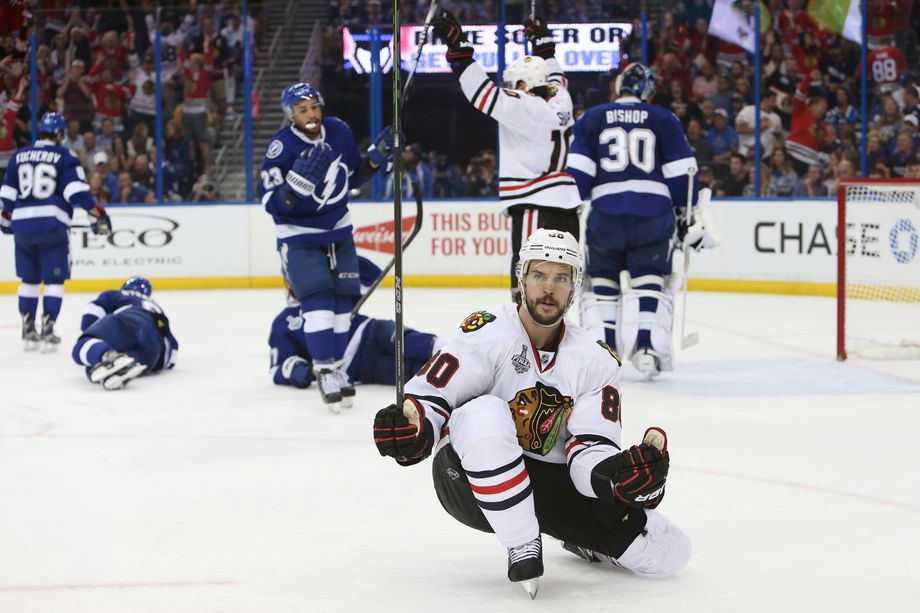 When something stinks bad enough, the NHL makes a change. This may be one of those situations that causes a situation that the NHL can no longer ignore. Things will likely stay status quo, but it's possible the NHL at least looks at a playoff salary cap.
Clear or Non-reviewable goalie interference: The only reason this is in the possible NHL changes section is because of the the "Clear" prefix. It's highly doubtful the NHL would revert to non-reviewable goalie interference calls., but they will always try to make the rules clearer. Especially with so many 50/50 calls that could be right or wrong.
Personally, I'd love to just so goalie interference as a non-reviewable call. There's always going to be some discretion involved, so why not stick with why the ref saw on the ice instead of reviewing it 100 times from 100 angles? The game can be delayed on so many things already, why not save a 15 minute goalie interference review per game?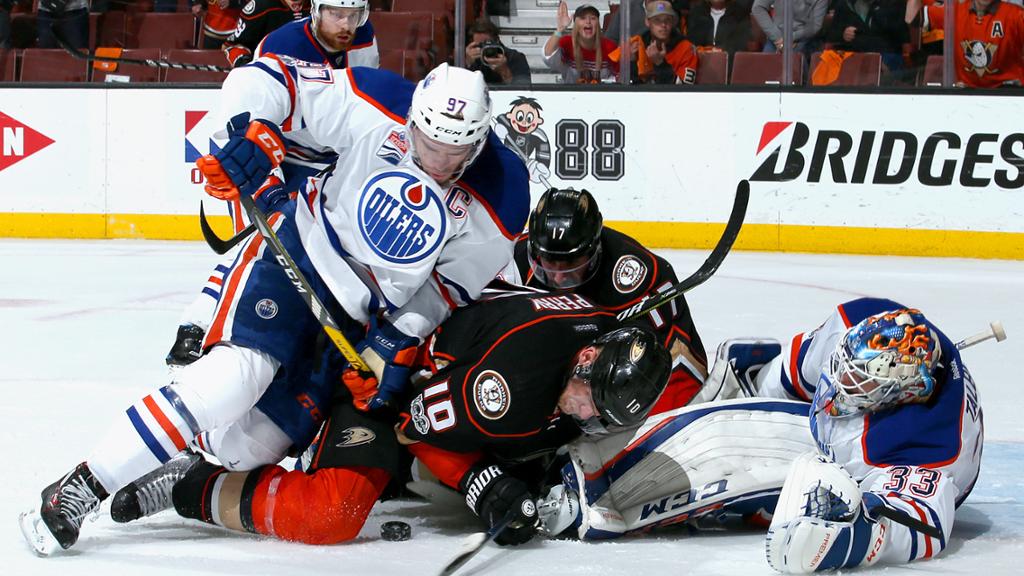 Probably Not, but Weirder Things Have Happened
These are items that aren't hot-button issues, but one ore two major events and/or public pressure could cause the NHL to review the rules and ideas below.
Universal officiating standards: Self-explanatory. The NHL refs rule the games differently in the regular season and playoffs. It's been brought up many times before. That said, the NHL wont address this directly but may make sure certain refs are only available for the playoffs.
It will likely never change from the "let them play" mentality of the playoffs, but I can't put it in the "never gonna happen" section because the NHL could eventually cave to public pressure and actually call penalties in the playoffs.
Diving penalties:  The only change that needs to happen here is that tripping and other penalties should not be called when a diving/embellishment penalty is handed out. It seems ridiculous that if someone dives on a play that the opposing player will still be called for tripping or interference. Zach Bogosian said it best in an article about NHL players least favourite rules in 2018:
"I think if you dive, the other person should not get a penalty because you dove. I feel like it shouldn't be a tripping call and a diving call. I think it should just be a diving call. I mean, there's no point. The guy dove, he dove. He embellished. So I think that's the worst call."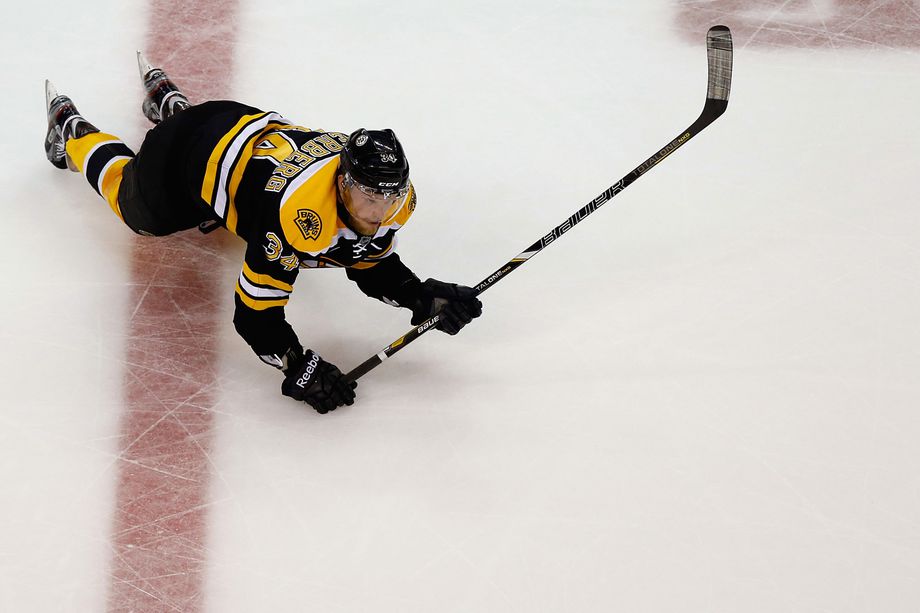 No more "loser point": There have been lots of articles and opinion pieces written about this before, but I wanted to add my voice (and hopefully yours) to the subject. It makes no sense to have a losing point get a bit of an advantage to lose a game. It means teams won't ever give 100% at the end of the game if they can split points.
No matter how the point system is changed (and it probably won't be), loser points should be abolished for good.
Never Gonna Happen
Hell will freeze over and NHL would consider moving the Coyotes to a decent hockey market before these changes happen.
Luxury tax: Part of the reason the NBA and MLB are ahead of the popularity curve of the NHL is that there are consistent winners (and losers). How many years was it a certainty that one of (or both) of LeBron James and the Golden State Warriors were going to play for the NBA title? How have the Yankees and Red Sox managed to stay relevant and win World Series despite recent struggles?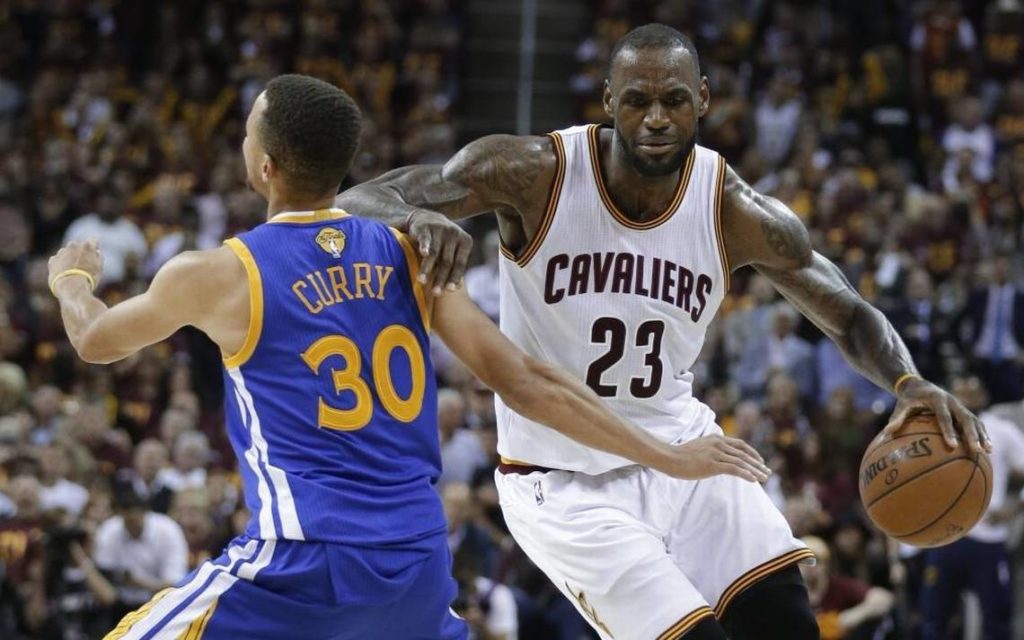 Simple. It all equates to money. Who had the most of it and who can afford the most talent.
So why is the NHL punishing teams with a strict salary cap? Imagine if the New York Rangers or the Toronto Maple Leafs won a few Cups in a row? The amount of hate against those teams would draw so much interest to the NHL, while those two teams (and others) could generate excess revenue for the league via a tax system for teams spending over the salary cap.
Creating a system where teams can prosper and spend as much as they want? That will never happen in the NHL.
No offsides: Offsides is another rule that gets scrutinized beyond recognition.  Why not save ourselves ridiculous reviews and also create a more free-flowing game at the same time?
Plus, for those that might think cherry-picking would become a problem – so what? There is nothing stopping a team from leaving a forward or two up high just like there is nothing stopping a team from leaving a defenseman or two behind the forwards to counterbalance them.
As much creativity and flow as this may inspire, the NHL would never go for it, hence it ends up on the "never gonna happen" part of the list.
Playoff team draft: This is a simple but super fun idea. That also means the NHL would never go for it.
Imagine if teams could draft what teams they faced in the playoffs? Not only would it create extra drama going into the series, but it would be an extra money-making event for the NHL to take advantage. Just think of when Phil Kessel was drafted last in an all-star game a decade ago. Now imagine a situation where it wasn't just a single player, but a whole team that was drafted first as the "easiest" team or last as the "hardest" team.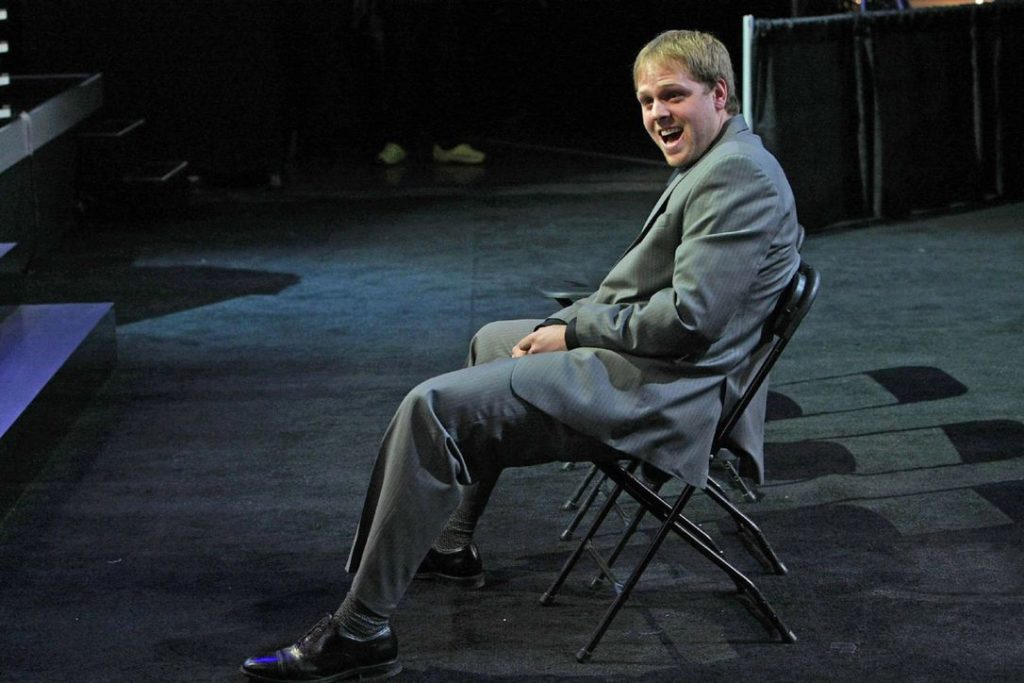 Amazing marketing opportunities, but it will never happen in the NHL.
High-sticking double minor: This is another rule that is written into the fabric of the league that will never change. That doesn't mean it shouldn't. Why in the world should whether or not someone bleeds or not be the difference between a two or four minute power play?
Full two minute power play: This was actually a thing in the NHL up until 1956. If you want to make the game more fun and interesting to viewers, why not keep power plays going? If you score a goal, or two, or three, it shouldn't matter. Play out the whole two minutes on the power play.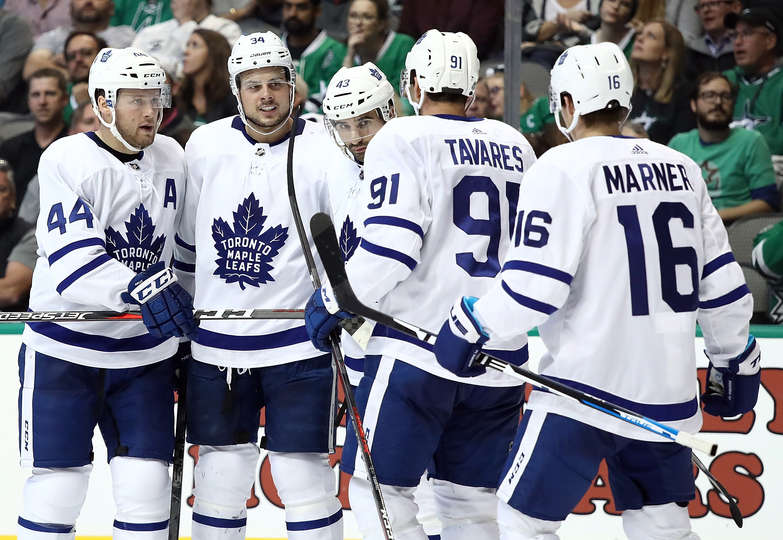 The NHL should seem happy to do this, especially with the forced parity they've created, but unfortunately this will never change – no matter how awesome of an idea as it may sound .
Gary Bettman is just never ready for fun yet – nor will he ever be.
I hoped you enjoyed the article. Stay tuned for more Hooked on Hockey Magazine.
Love Reading About Hockey?

Subscribe to keep up-to-date with the latest and most interesting hockey news!
| | |
| --- | --- |
| | We hate spam just as much as you |