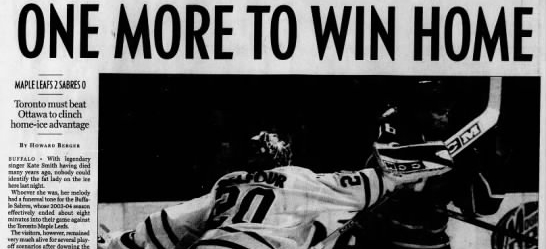 Toronto teammates, coaches, management, fans, and the hockey world in general, all held their breath. Then they felt the air escape their inflated beliefs when captain John Tavares took the full force of Corey Perry's knee to the head just after the 10 minute mark in game one.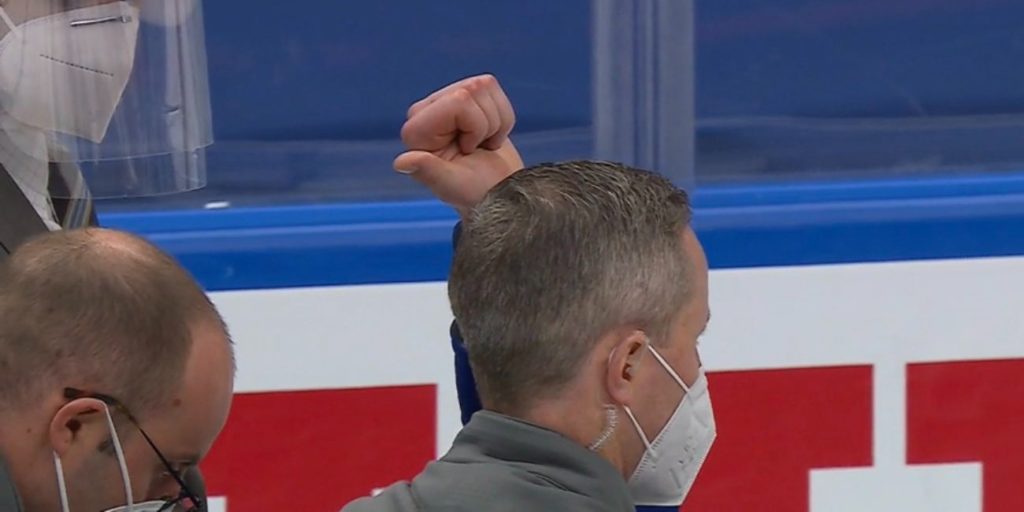 They lost that game 2-1 and it looked like the Leafs were handed the excuse to lose yet another series in the first round.
Instead Toronto has won the next three games without two thirds of its second line, missing Tavares and then losing prized trade deadline acquisition Nick Foligno to injury as well.
Going into tonight's game five, Toronto has a chance to do something it hasn't done in 17 long, painful years: advance to the second round of the Stanley Cup playoffs.
That's right, it's been 17 years since Jeremy Roenick, then of the Philadelphia Flyers, scored on a slapshot over the glove of Ed Belfour in overtime to eliminate the Leafs in six games.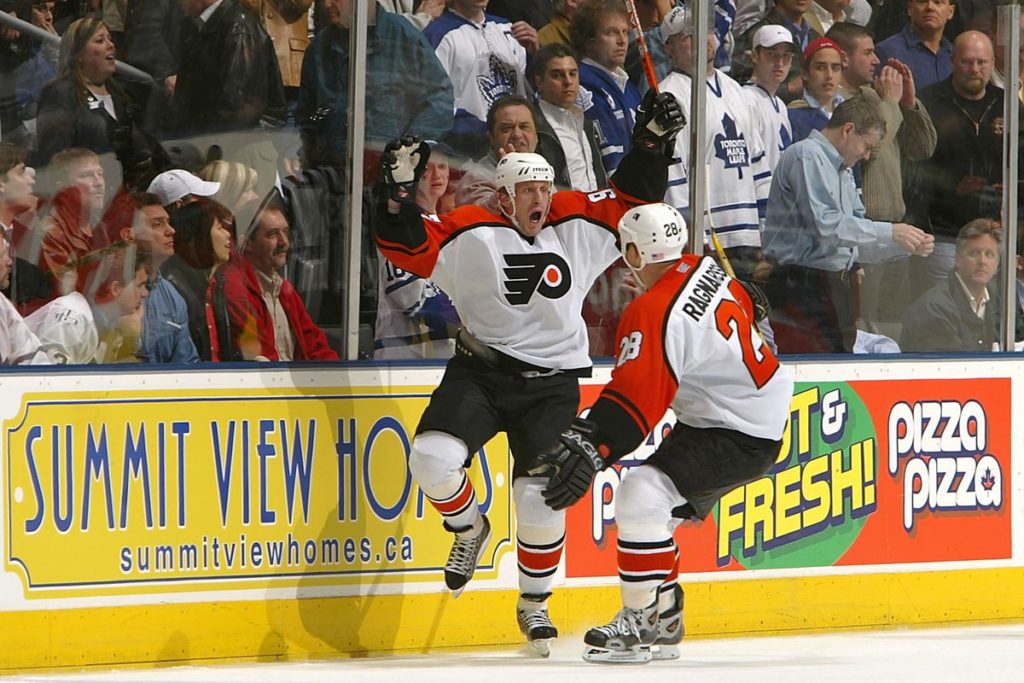 Although this is the Leafs, and they will probably can blow it, I decided to have a bit of fun taking a look back and seeing what the world and NHL were like back in 2004. Just a reminder for Leafs' fans and the narrative that could change. Also a chance for Leafs' detractors to add some gas to fire that is all of the things to make fun of Toronto for.
2004: A (very) brief year in review
Notable World Events
The world was a simpler place in 2004. There were a lot of terrible things that happened in 2004, but here's a look at some of the less horrible events:
January 4 – The Spirit rover lands on Mars
February 4 – Mark Zuckerberg creates Facebook
June 21 – SpaceShipOne becomes the first privately-funded spaceship to experience spaceflight
November 2 – George W. Bush reelected President of the U.S.A.
November 21 – The best-selling handheld game console of all-time, the Nintendo DS, is launched in North America
December 31 – The world's largest building (at the time), Taipei 101, officially opens. It stands 1,670 feet. While Taipei 101 is now the 10th tallest building in the world, the building that is still number one, the Burj Khalifa (2,717 feet), broke ground in 2004.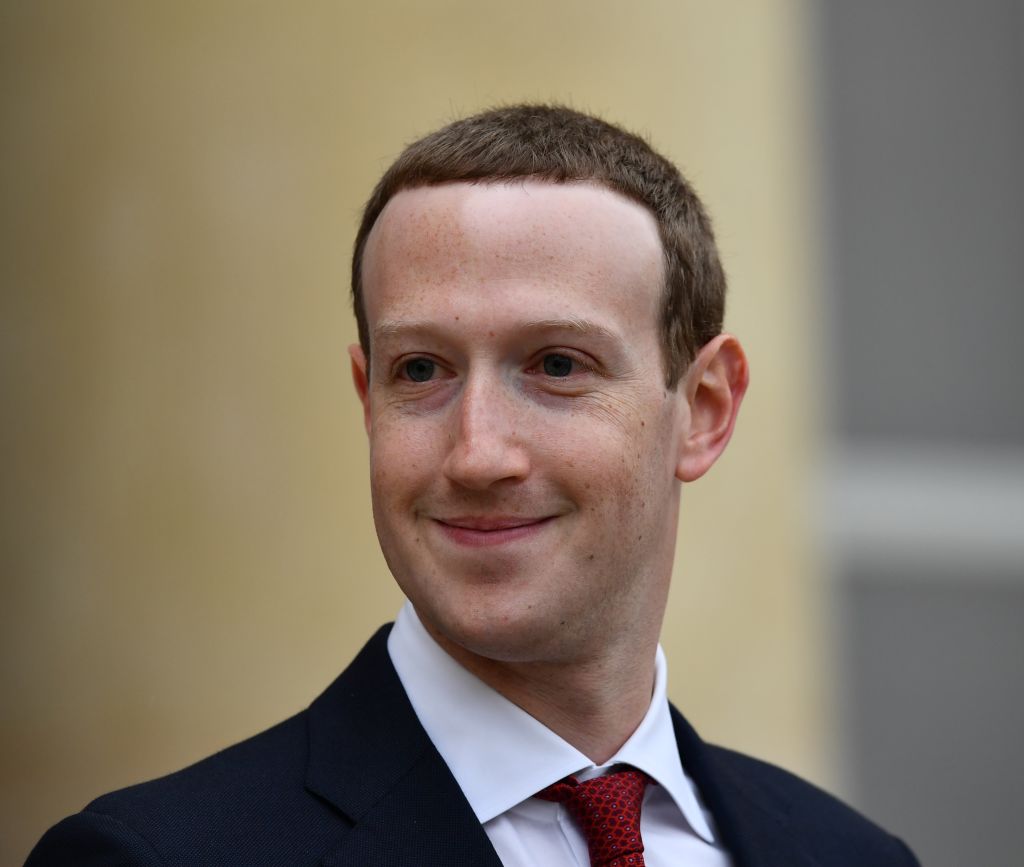 Notable Sports Events
2004 was a year of sports upsets, from Greece winning the Euros to the Red Sox ending the Curse of the Bambino. Also, a large portion of viewers and executives were left upset after the Super Bowl halftime show.
-New England Patriots defeat the Carolina Panthers in Super Bowl XXXVIII. The game is both known for its incredible fourth quarter, and the fact Justin Timberlake decided to show off Janet Jackson's boob on national television.
-As noted the underdog Greece squad wins the 2004 EUFA Euros.
-Greece also held the 2004 Summer Olympics.
-The Boston Red Sox come back against the New York Yankees in the ALCS after losing the first three games and being down in the ninth inning of the fourth game. They then sweep the St. Louis Cardinals for their first World Series win since 1918.
-The Detroit Pistons upset the heavily favored LA Lakers 4-1 to win the NBA championship.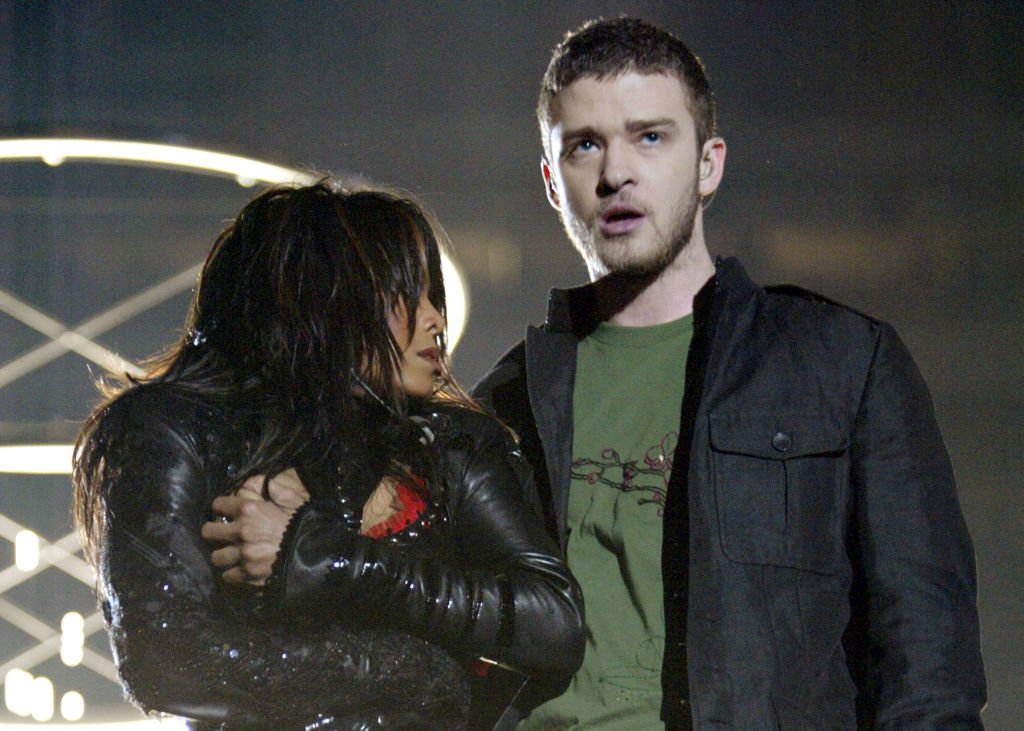 New Words
Some words that are part of every day life now, but were only just introduced to our vocabulary in 2004:
-Life Hack: "a usually simple and clever tip or technique for accomplishing some familiar task more easily and efficiently "Life hacks," as they are known, are all about eliminating life's manifold frustrations in simple and deliciously clever ways."
-Pay Wall: "a method of restricting access to content, especially news, via a purchase or a paid subscription."
-Social Media: "Social media are interactive Web 2.0 Internet-based applications. User-generated content—such as text posts or comments, digital photos or videos, and data generated through all online interactions—is the lifeblood of social media."
Modern Technology
The world was becoming more connected and information was traveling instantly- you can argue whether those turned out to be good things or not.
-Podcasts: The very first podcasts came to be in 2004, exactly who started the first podcast is disputed, but 2004 is the earliest known claims of podcasts.
-As mentioned above, the birth of Facebook and social media.
-Firefox becomes a competitor to the woefully inept Internet Explorer.
-iPods, now discontinued, were at the height of their popularity with iPod Mini and iPods with video hitting the market. Buying music online was becoming a thing too, thanks to iTunes.
-Bluetooth technology was just starting to hit phones. Now Bluetooth is a part of almost any major appliance or piece of technology we have.
-DVR took over the television viewing schedule, allowing the usual weekly rituals to be replaced with more casual viewing. A trend that never looked back.
-Skype was invented in 2003, but didn't become popular until 2004. It changed the way we interact from long distances to this day. Just think, these annoying Zoom meetings may not have been a thing if not for Skype.
-Cell phones like the Motorola Razr were becoming smaller and smarter.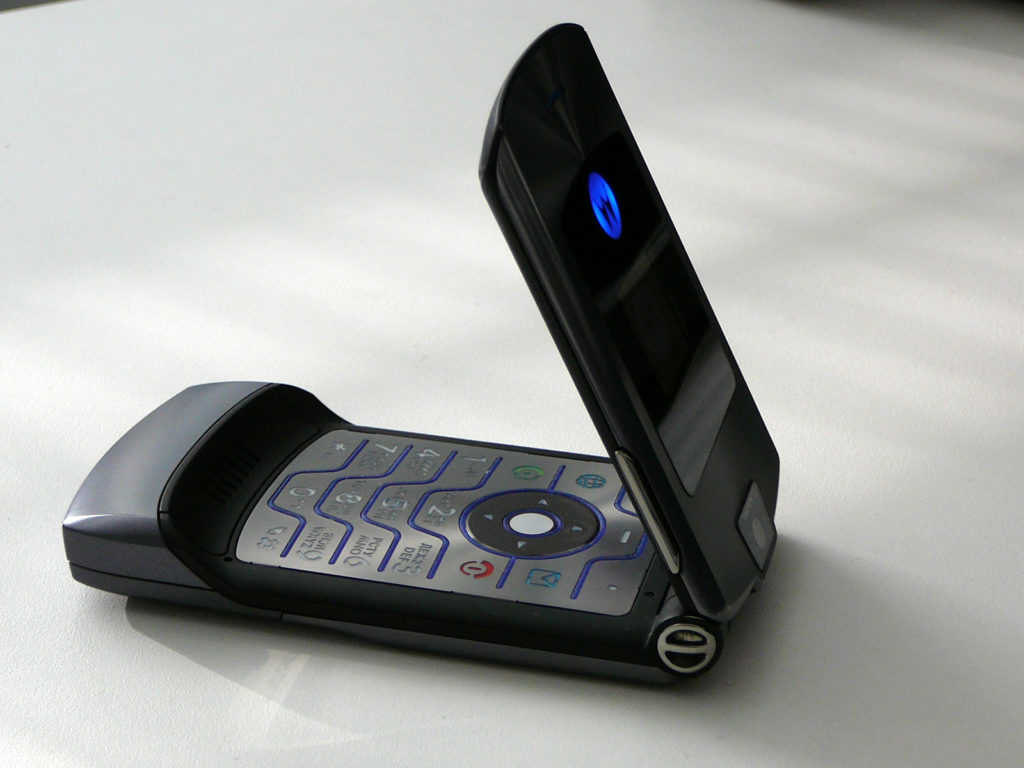 2004 NHL Season
The Leafs last playoff series win came against the Ottawa Senators in seven games during round one of the 2004 Stanley Cup Playoffs. However, as I mentioned above, the glory was short-lived, after the Leafs fell to the Flyers in six games in round two. Here's some other fun facts from the 2003-04 NHL Season:
-Stanley Cup Champion: Tampa Bay Lightning
-Art Ross & Hart Trophy: Martin St. Louis, Lightning (94 points)
-"Rocket" Richard Trophy: Rick Nash, Blue Jackets/Ilya Kovalchuk, Thrashers (41 goals)
-Calder Memorial Trophy: Andrew Raycroft, Bruins
-Norris Trophy: Scott Niedermayer, Devils
-Vezina Trophy: Martin Brodeur, Devils
-The first and second team NHL all-stars is basically a Hockey Hall of Fame checklist. The players include: Brodeur, Kovalchuk, Niedermayer, St. Louis, Zdeno Chara, Joe Sakic, Roberto Luongo, Chris Pronger, Bryan McCabe, Markus Naslund, Mats Sundin, and Jarome Iginla.
-Some notable debuts in 2004 include: Chris Kunitz, Patrice Bergeron, Eric Staal, Dustin Brown, Brent Burns,  Marc-Andre Fleury, Nik Kronwall, and Jason Pominville.
-Some notable last games in 2004 include: Valeri Bure, Shayne Corson, Vincent Damphousse, Ron Francis, Igor Larianov, Al MacInnis, Mark Messier, Adam Oates, Felix Potvin, Rob Ray, Scott Stevens, and Steve Thomas.
-It was the height of the "Dead Puck Era." In 2004 it was the fourth time in eight season the all-time record for shutouts in a season was set with 192 shutouts. To further emphasize that point, it was only the second time since 1967-68 that there has not been either a 50 goal scorer or a 100 point scorer.
-Dany Heatley crashed his Ferrari just before the start of the season, killing teammate Dan Snyder in the wreck. Heatley was charged with vehicular homicide.
-The Todd Bertuzzi/Steve Moore incident shook the hockey world and divided opinions.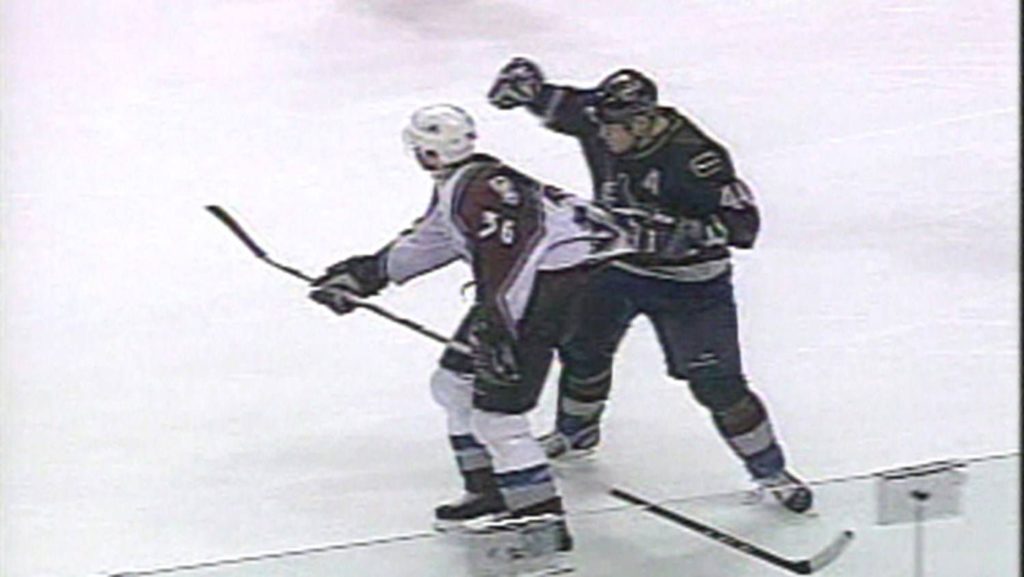 And that's a brief summary of the last time Toronto won a playoff round. Now that I've taken the time to research and write this, you and I both know they'll blow the series.
Stay tuned for more from Hooked on Hockey!
Love Reading About Hockey?

Subscribe to keep up-to-date with the latest and most interesting hockey news!
| | |
| --- | --- |
| | We hate spam just as much as you |