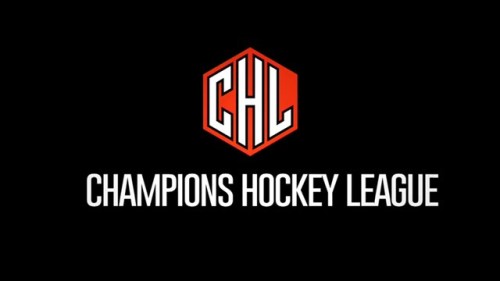 With the 2015-16 Champions Hockey League Final right around the corner as Frolunda Gothenburg takes on Karpat Oulu of Finland in less than a weeks-time, the three finalists for CHL MVP have been announced to see who will succeed Mathis Olimb as the tournaments best player.
Last season, Mathis Olimb dominated for Frolunda with 24 points in 10 games on their way to a silver medal, now with Kloten Flyers of the NLA after starting the year with Jokerit in the KHL, Olimb is continuing his impressive performances, but now another Frolunda forward is looking at the prize with American Ryan Lasch leading the tournament in scoring and being named one of the three finalists.
Twenty-nine year-old Lasch joined Frolunda late last season after starting the year out with Finnish side TPS where he put up 11 points in 8 CHL games for the side, now in his second CHL campaign he leads the tournament with 15 points and will look to add to those totals in next week's grand final.
Joining Lasch in the final three is Swiss forward Andres Ambuhl of HC Davos who ended his tournament with a point-per-game with 9 points in as many games, helping Davos to the semi-finals where they fell 6 – 1 over all to Frolunda. While Ambuhl doesn't crack the top 10 in points overall, his solid play for Davos has been a big reason why they managed to get as far as they did which makes him a worthy MVP Nominee, while the 32-year old Davos captain is close to matching his career high season totals in the NLA as he's in the middle of a 34-point season, just 8-points shy of his career high marker he set back in the 2008-09 season.
The final nominee for the award wears a mask and will be looking to be the difference maker next week with Karpat goalie Sami Aittokallio also up for the award after posting an impressive .955% save percentage as well as a goals against average of just a single goal a game, posting 5 shutouts.
Karpat only allowed a single goal against them in the Group Stage, that came in a 4 – 1 win over German side Krefeld Pinguine, now Aittokallio will be relied on for more incredible goaltending in the final next week as the team look to condemn Frolunda to a second silver medal, taking the trophy to Finland for the first time.
Two players missed out on the nomination with Frolunda's Artturi Lehknonen and Lukko Rauma's Toni Koivisto not gaining enough votes to come into the final three, despite both putting up MVP calibre year's tin the CHL.
Voting for the winner will be decided in a 50/50 split between fans and a set jury, the jury consists of Johan Garpenlov a veteran of over 600 NHL games for the Detroit Red Wings, San Jose Sharks, Florida Panthers and Atlanta Thrashers, Swedish hockey blogger Johan Svensson, Finnish journalist Vesa Rantanen, CHL Sports Director Bo Lennartsson as well as NordicBet global marketing manager Magnus Linder.