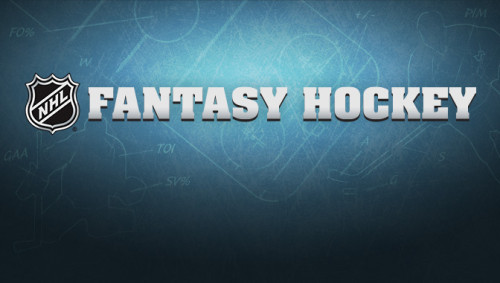 Here we are, part two of my selected players list. This time, it's about busts, players who are likely going to have a bad year, or perform worse than their expected 2015-2016 statistics. So here we are, a little more depressing list. STAY AWAY FROM THESE GUYS AT ALL COST!
Eric Staal – C – Carolina Hurricanes
2014-2015 – GP:77, G: 23, A: 31, +/-: -31, PIM: 41, PPP: 17, GWG: 4
Realistically, Staal should have been on this list last year. A perennial all-star and 60-70 point getter, Eric Staal significantly slowed down last season. He just doesn't have the same shot, speed, or skill that he used to, only a few short years ago and with even less talents on his wings, he just doesn't have the individual skill to dominate the league like he used to. He'll be worth a later round flyer, as a big name will always draw some interest for trade bait, however your pick can be used better elsewhere.
2015-2016 Projections: G: 21, A: 30, +/-: -32, PIM: 40, PPP: 13, GWG: 3; Don't pick above Round 8
Matt Beleskey – LW – Boston Bruins
2014-2015 – GP:65, G: 22, A: 10, +/-: +13, PIM: 39, PPP: 4, GWG: 8
The most coveted free agent from this season, Matt Beleskey will surely slow down as the newest member of the Boston Bruins. Playing with Ryan Kesler, Beleskey put up 22 goals and only 10 assists last year. Those numbers, realistically, aren't all that great. 22 goals, sure not bad, but not when he'll only throw in 10 assists. There's some major name recognition with this guy, but you shouldn't buy into the hype. He's expected to play alongside Krejci and Pastrnak, so he has a decent line to play alongside, but there'll be a lot more attention on him this season.
2015-2016 Projections: G: 17, A: 12, +/-: +5, PIM: 40, PPP: 7, GWG: 3; Don't pick above Round 14
James van Riemsdyk – LW – Toronto Maple Leafs
2014-2015 – GP: 82, G: 27, A: 29, +/-: -33, PIM: 43, PPP: 19, GWG: 4
While JVR is a very talented hockey player, he just has no support. Even some of the best of them can't get going without some sort of help. With Bozak as his centre, and no Kessel to relieve some pressure, defenses will be keyed in on the winger. There's no way I see his +/- improving, likely getting worse than his -33 rating which was neat the bottom of the league. I expect a decline in production, steer clear from this guy.
2015-2016 Projections: G: 22, A: 24, +/-: -37, PIM: 45, PPP: 10, GWG: 2; Don't pick above Round 10
Zdeno Chara – D – Boston Bruins
2014-2015 – GP: 63, A: 8, G: 12, +/-: 0, PIM: 42, PPP: 5, GWG: 0
The bigger they are, the harder they fall. The league's premier giant is going to have a major decline in statistics this season. Similar to Staal, the perennial super-stud saw his minutes, statistics, intimidation, and all around production significantly drop last year. While he's still Boston's number one defenseman, there's no indication that Chara will rebound. If anything, he's bigger, and slower than he was even last season, meaning the likes of Phil Kessel and Alex Ovechkin will be able to speed around him at an even more noticeable clip than ever before. The one bonus about Chara is that he'll likely pick up so many hooking and tripping penalties trying to corral players whizzing past him. Only pick this guy up in the last three rounds of your draft, the name recognition is worth the flyer.
2015-2016 Projections: G: 7, A: 15, +/-: -12, PIM: 45, PPP: 6, GWG: 2; Don't pick above Round 15
Brad Marchand – LW – Boston Bruins
2014-2015 – GP: 77, G: 24, A: 18, +/-: +5, PIM: 95, PPP: 2, GWG: 5
There seems to be a lot of Bruins on this list, aren't there…Marchand used to be the ultimate super-pest. Putting up points, PIMS, all while drawing dozens of penalties. This season, however, Marchand's role will likely be overtaken by Beleskey. Even though Marchand has been practicing on the top line with Bergeron and Eriksson, I don't see him having that great of a season. I can see him dropping down to the third line, and Connolly moving up to the top line. Another recognizable name might be able to garner some trade interest, however you have better options that Marchand.
2015-2016 Projections: G: 17, A: 14, +/-: -7, PIM: 98, PPP: 2, GWG: 1; Don't pick above Round 13
Now that you have a list of some major players to target and some players to avoid, my next post will be about sleepers that can significantly help you. Keep on mocking folks, hockey season is a week away! Keep reaching for the Starrs. Chat with me @Rstarr_18 on Twitter.
Love Reading About Hockey?

Subscribe to keep up-to-date with the latest and most interesting hockey news!
| | |
| --- | --- |
| | We hate spam just as much as you |