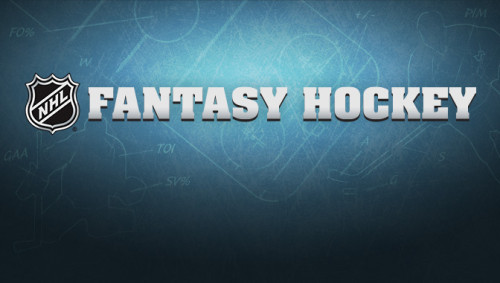 Hello once again boys and girls. Hope the mocking is going well! We're down to our final preseason list, players to tred lightly around. Every player in this list has the risk of dropping off from their career norms, although they could still have a strong season. Just watch out for these players, as they'll be risky picks. If you feel like you own a set of lucky horseshoes, then feel free to pick up these players, but don't say I didn't warn you!
Patrick Kane
In the middle of a sexual assault investigation that has puzzled even the top law experts, Patrick Kane is the definition of a player to tred lightly around. If he plays this season, we all know his all-world skills, however, that's a pretty darn big IF. Using one of your top picks on a player who may not suit up anytime soon is a major risk. With this being said, other owners may feel the same way and he could drop. If he makes it to the bottom of the second round or even to the third round, definitely pick him up, but be careful because of his off-ice issues.
Cam Talbot
Ben Scrivens, Victor Fasth, Devan Dubnyk, Ilya Bryzgalov. You know what all of these guys have in common? They were/are all really solid goalies except for when they were an Oiler. There's so much hype going on in Edmonton, riding the McDavid train, but the Oil are still missing some major pieces on the blue line. Talbot was great last year with the Rangers, but that he played behind one of the best teams in the league. Edmonton will have to win games 6-5 this season, which they may very well do, but that's bad news bears for a goalie. He could be worth a late flyer, but definitely tred lightly around one of the newest Oilers.
Fredrik Andersen & Brian Elliot
Somewhat surprise starters last season, Fredrik Andersen and Brian Elliot will again be pushed by John Gibson and Jake Allen, even if the backups start in the minors. There's always the risk that these two can lose their job due to a simple injury. If you want Andersen or Elliot, MAKE SURE you pick up their handcuffs to ensure you have your bases covered. You should really own the duo, just for playing it safe.
Kari Lehtonen/Antti Niemi
This season's ultimate handcuff, you REALLY need to tred lightly around the Dallas Stars' keepers. No one knows who will be the starter at the beginning of the year, and the amount of games that these goalies will split. MAKE SURE, if you want a Dallas goalie, that you get both Lehtonen and Niemi. You can likely get them later on because everyone else is wary of this as well, but again, MAKE SURE that you can get both of these guys.
Andrew Hammond
Keeping with the trend of goalies, another uncertain duo is that of Andrew Hammond and Craig Anderson. I was able to reap the rewards last year, riding the Hammond train to one of my championships, however this year I'm going to steer clear of the Hamburglar. Varying reports have Hammond not even making the team at the beginning of the season. How crazy is that?!? After such an amazing run to end the season, and he might not make the starting day roster?!? Ridiculous. Another candidate for a late round flyer, but make sure you have your goalie situation established before you take a risk on Hammond.
Matt Duchene
I'm not an Avalanche fan, but I am a major fan of Matt Duchene. That's why it pains me so much to put him on a list like this. Last year, along with his team, Duchene experienced a major decline in production. Who could have guessed that Duchene would have had such a down year? Not me when he was on my team for half of last season…Because of his name, Duchene will be a candidate to be taken in the top four rounds, but his last season production doesn't warrant a pick above round six. If you can get him in round six or seven, definitely grab him, but simper expectations if you take him in the top four.
Brandon Saad
After being shipped out of Chicago in a complete surprise, Brandon Saad's production will likely decline as a member of the Columbus Blue Jackets. Not playing beside Patrick Kane will really hurt this kid's ability to put up major points. Even a role on the top two lines in Columbus, does not excite me, especially compared to his previous role in Chicago (duh). I wasn't that big of a fan of Saad while he was playing in Chicago, and now I'm even less of a fan now the he's a Blue Jacket.
Chris Kunitz/David Perron
You need to tred lightly around one of these two power forwards. One will play with Sidney Crosby or Evgeni Malkin, and the other one will likely play on the third line. The problem is, no one knows who that will be. It seems almost certain that Sergei Plotnikov will be on the left side of either Crosby or Malkin, leaving only one spot for Kunitz or Perron. If the depth chart clears up soon, make sure to grab whoever is riding up top with Crosby or Malkin, and leave the other one off of your team.
Well folks, most fantasy drafts should happen this coming week. With these lists now completed, make sure you follow along throughout the season for tips, recommendations, and strategies to dominate your leagues. Best of luck this season!
You know where to find me (@Rstarr_18 on Twitter). Keep on reaching for those Starrs.