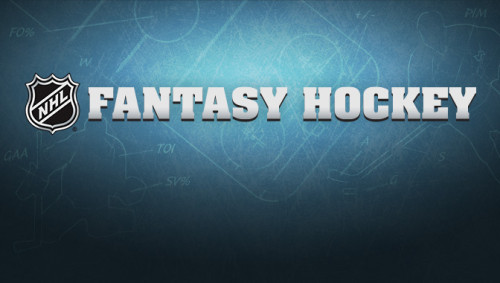 I'm back folks! I hope you're doing your research going into your last days before your draft. Here's my list of some deep sleepers. Pick up some of these players very late in your draft, or throw them on your watch list as they should be the first ones you pick up in case of injury. These players could contribute to your team, and leave your competitors saying "I've never heard of that guy, how did *insert your name here* know to pick this guy up. He/she's such a genius, I wish I was that good at fantasy hockey." When that happens, send me your praises to @Rstarr_18 on Twitter.
Jiri Sekac – RW – Anaheim Ducks
Every time I watched morning sports recaps, this guy's name appeared on the scrolling ticker. Even on Twitter, Sekac's name would always seem to stand out during Montreal and then Anaheim games. Starting this season on the third line, Sekac could see himself move into a second line role playing along with Kesler. Not only *could* he see time playing 5 on 5 with Kesler, he'll start the year playing on the second powerplay unit with the former Canuck. Keep an eye on this guy and pick him up when you can.
Michael Raffl – LW – Philadelphia Flyers
A guy that can put up points, hits, and PIMS, Raffl is playing on the second line in Philly. He'll be playing with Sean Couturier and Wayne Simmonds. Those are some pretty good running mates. In limited action last year, Raffl put up 21 goals, and 7 assists. Those numbers are quite similar to Beleskey, and everyone knows who he is. If you need some scoring and some grit, get this guy on your team.
Jesper Fast – RW – New York Rangers
Every time I was watching the Rangers in the playoffs, all I heard were announcers saying over and over was "there's Jesper Fast". Is it because he has a great hockey name? Maybe. But, I think it's because of this kid's skill. As his name dictates, he's one fast dude. Starting on the third line will hurt his production, however he should move up the depth chart once the season starts, potentially playing beside Derick Brassard on the Rangers' second line.
Sergei Plotnikov – LW – Pittsburgh Penguins
SHOTGUN! This youngster is able to ride up front with the big boys as Plotikonov has the possibility to line up beside Evgeni Malkin at some point during the season. As of right now, Plotikonov is slotted in on the left side of Malkin, but he's expected to drop down to the third line. Nevertheless, keep an eye on this guy, as anyone playing with Malkin, or maybe even Crosby can light the lamp. Have this guy on your watch list right away, but time will tell how he will perform on the Penguins. If he scores a couple goals early, pick him up.