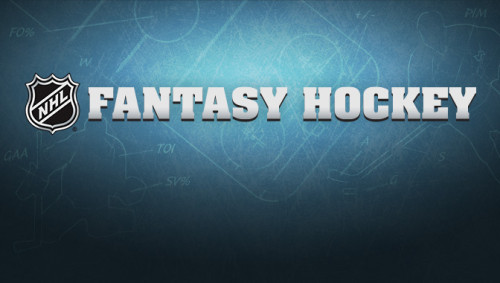 Alright folks, @Rstarr_18 here again. This time I'll be discussing some of the players who have been sliding under many people's radar. These are the players you should be able to scoop up from the rough that can turn into diamonds. Don't wait on these guys, as they'll be just as, if not more valuable than other players likely to be taken in their rounds.
Max Pacioretty – LW – Montreal Canadiens
2014-2015 – GP: 80, G: 37, A: 30, +/-: +38, PIM: 32, PPP: 11, GWG: 10
Now, how can I call a guy that scored nearly 40 goals and 70 point a sleeper? It's because he is always severely underrated. He's always drafted later than his fellow 70 point getters. Last year, Pacioretty was drafted around the fifth or sixth round, however his production constitutes a top three round selection. He could fall down to round five which would be an absolute steal for this guy. Pick him up in the third or fourth round if you can.
Carl Hagelin – LW – Anaheim Ducks
2014-2015 – GP: 80, G: 17, A: 18, +/-: +18, PIM: 46, PPP: 1, GWG: 4
It's tough to say that a player moving from the New York Rangers could be in a better situation, however this is the case for Hagelin. Now playing the second line with Ryan Kesler, Hagelin takes over from Matt Beleskey. With the speed and grit that Beleskey has, as well as the higher level of skill, Hagelin should produce around 45-55 points this year. Try to grab this guy late. Pick him up in the 14th round.
Valeri Nichushkin – RW – Dallas Stars
2014-2015 – GP: 8, G: 0, A: 1, +/-: -5, PIM: 2, PPP: 0, GWG: 0
Coming back from significant injury, Nichushkin may become a forgotten piece in the Dallas Stars' puzzle. A strong power forward, learning from one of the best in the league, Nichushkin can follow in Jamie Benn's footsteps, playing behind the leading scorer from last year. People should know about Nichushkin, but because he only had 1 point last year, people may not see him in their draft applications. Do not forget about this guy, he can contribute in all categories. Make sure you pick him up in the 13-14th round.
Brandon Dubinsky – C (but may become multi-position eligible) – Columbus Blue Jackets
2014-2015 – GP: 47, G: 13, A: 23, +/-: +11, PIM: 43, PPP: 7, GWG: 1
Dubinsky is my fantasy hockey crush. Simply put, I want this guy on my roster, every single year. Look at his stats, 47 Games Played, 13 Goals, 23 Assists for 36 points. That works out to a 0.77 point per game clip. Pro-rate that to a full, 82 game schedule, that's 63 points. Not only that, but the guy puts up PIMS, SHOTS, and Faceoff Wins. People constantly overlook this guy, mainly because of his injury concerns, meaning you should be able reap his rewards by picking him up in the 8-9th round.
Jack Eichel – C – Buffalo Sabres
2014-2015 – Rookie
McDavid this, McDavid that, McDavid, McDavid, McDavid. You need to remember that Eichel would have been taken first overall in any other year but this one. Everyone is all concerned about how well McDavid is going to go, but you could really benefit from picking up the relatively forgotten rookie sensation. In keeper and dynasty leagues, Eichel will likely go just after McDavid, but in single-season leagues, he will likely drop down. I expect him to put up 50 points this season playing with some pretty decent talent in Buffalo. You can probably pick him up in the 9-10th round.
David Pastrnak – Bruins
2014-2015 – GP: 46, G: 10, A: 17, +/-: +12, PIM: 8, PPP: 3, GWG: 3
Pastrnak lit up the league as an 18 year old, in the second half of the 2014-2015 season. Now that he has matured and is playing alongside some great talent on Boston's second line, he should continue his progress. His production will improve, and I think he will score upwards of 50 points in the NHL, amazing for someone who probably still can't grow anything more than peach fuzz on his upper lip. Scoop him up in the 14th round in single season leagues, or the 12th round in keeper leagues.
Nick Bonino
2014-2015 – GP: 75, G: 15, A: 24, +/-: +7, PIM: 22, PPP: 5, GWG: 6
Vancouver's second line centre has landed in Pittsburgh in a cushy position for a career season. Pittsburgh is making a major push this season to contend for the cup and Bonino will only help their odds. As of right now, Bonino is slated to play alongside with Chris Kunitz and Pascal Dupuis. These guys are realllllllllll solid players, ESPECIALLY playing on a third line. With teams focusing on the top two lines centered by Sidney Crosby and Evgeni Malkin, many will likely forget about the talent that Bonino and his linemates posses. He's also expected to play on the second powerplay unit. You want to have this guy as your third centre. Draft him in the 10th round.
Use these guys to help get an edge on your competitors. Your return on investment in these players will be much higher than others taken in similar position. Grab these guys when you can, but have some realistic expectations for them. When I say they're going to have a great year, more often than not, that means compared to other players taken around the same time. Don't go picking these players until later in the draft while stockpiling more household names on your roster.
Hope you're getting as excited as I am for the start of the NHL season! Keep on continuing to reach for the Starrs (and more importantly tweet me suggestions for a better sign-off. It shouldn't be that hard @Rstarr_18).
Love Reading About Hockey?

Subscribe to keep up-to-date with the latest and most interesting hockey news!
| | |
| --- | --- |
| | We hate spam just as much as you |