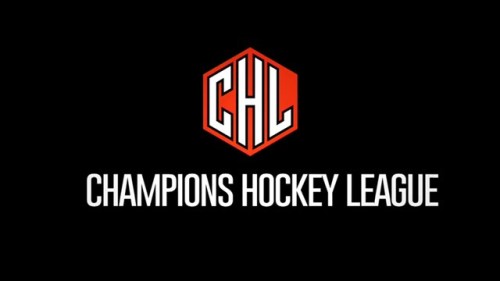 Group D
Skelleftea AIK – Sweden
Bili Tygri Liberec – Czech Republic
HK Nitra – Slovakia
A debut CHL season for Slovakian side HK Nitra who were drawn into a tough group D as they face Czech side Bili Tygri Liberec and Swedish outfit Skelleftea AIK who made it all the way to the semi-finals of last seasons Champions Hockey League.
Skelleftea AIK
It was a great year for fans of Skelleftea, with the team making it all the way to the semi-finals of the CHL before being knocked out by eventual champions Lulea, whilst also performing well domestically, storming to the league title with 111 points before they fell to the Vaxjo Lakers in 6 games in the SHL playoffs.
While nobody particularly was wowed with their point totals last season, their highest scorer was defenseman Tim Heed with 37 points in 50 games. Skelleftea also had some big point scorers during their CHL campaign with 23-year old forward Par Lindholm registering a goal and 11 assists in 12 games, and this season the young Swede has been named one of the alternate captains of the team from the north of Sweden.
There's two familiar faces between the pipes fro Skelleftea, who topped their group last year with 5 wins in Group J. Twenty-five year old Erik Hanes returns after he saw most of the CHL ice time last season, making 9 appearances with a 2.20 GAA and posting a .895% save percentage, while his counterpart Markus Svensson, 31, made 4 appearances in the CHL while making 30 appearances in the SHL and all 15 of Skelleftea's playoff games, so the ice time is really up for grabs between these two goaltenders.
The team carries three NHL prospects on their young squad, Marcus Pettersson, a second round pick by the Anaheim Ducks in 2014 will look to get more ice time with the senior side this year after splitting time with them and the under 20 side squad, as well as a brief stint with Allsvenskan side HC Vita Hasten. Also on the Skelleftea roster is Colorado's 5th round pick in 2014 Anton Lindholm and also Axel Holmstrom who was a 7th round pick by the Detroit Red Wings in 2014.
Bili Tygri Liberec
The only founding member club in Group D, Czech side Bili Tygri Liberec will be looking for a turnaround season after a very disappointing 2014-15 season.
While Liberec did manage a second place finish in Group A last season in the CHL, their 9 points weren't enough to put them through to the knockout rounds and their tournament was over by early October.
Back in the Czech league it wasn't much better, a 9th place finish with only 19 wins all year, they also saw their ice time finish early as they missed the playoffs.
Now Liberec come into the competition with more of a chance of making it out of the group stage, with two of the three teams in each group guaranteed a spot in the knockout rounds once the group stage finishes early next month.
Last seasons top scorer Tomas Filippi has left the team, the 23-year old product of the Liberec youth system signed with KHL side Metallurg Magnitogorsk after registering 40 points in 52 games last year, as well as adding 5 points in 6 CHL games.
Now Liberec will look to the likes of 33-year old Petr Vampola and even former NHLer Branko Radivojevic, the 34-year old Slovakian joined the side midway through last season after starting the year with HK Dukla Trencin in his home country. On the other side of the puck, Liberec will be looking to the defensive efforts of goaltender Jan Lasak who had an impressive year for Liberec last season with a 2.33 GAA and .921% save percentage in 46 games last season.
HK Nitra
Last year there was only 1 Slovakian representative in the CHL, now with the expansion from 44 to 48 teams, Slovakia have two teams in the competition. Back in May, when the group draw took place, HK Nitra were the first team out of the pot from the two sides when they were placed in what turned out to be a difficult Group D.
Finishing as runners up of the Tipsort Extraliga, HK Nitra were knocked out of the playoffs in the semi-finals, making it three good years in a row for the side after their finished in 10th place of the league only 4 years ago.
Nitra will have to deal without last years top scorer Roman Tomanek, the 29-year old signed over the summer with Kazakh side Ertis Pavlodar after a 62-point season, but they do have the likes of 43-year old Jozef Stumpel, a veteran of 957 NHL games with the Boston Bruins, Los Angeles Kings and Florida Panthers, even at his advanced age he's still getting it done for the Slovakian side, registering three straight 50 point seasons for the side since joining them midway through the 2011-12 season.
While the team has two players in their 40's with Stumpel joined by 42-year old defenseman Dusan Milo in that category, the team does also have some young Slovakian prospects in their system, with 16-year old Samuel Bucek looking like he'll get a shot at the senior level after spending team in the junior ranks last season.
Defensively, Nitra have signed American Jamie Milam with the 31-year old offensive defenseman joining from British side Fife Flyers where he put up a 39 point campaign which included 11 goals. Milam joins a deep defensive side that will be looking to stop the onslaught they'll surely face from Skelleftea and Liberec.
The defensive game will be relied on heavily from their goaltenders. Last year's starting goalie Vlastimil Lakosic has left the team for the UK where he'll suit up for the Dundee Stars, it's likely that 29-year old Michal Valent will be the most likely to win the ice time battle but the former Buffalo Sabres draft pick will be pushed all the way by newly acquired 25-yaer old Adam Trencan.
Love Reading About Hockey?

Subscribe to keep up-to-date with the latest and most interesting hockey news!
| | |
| --- | --- |
| | We hate spam just as much as you |