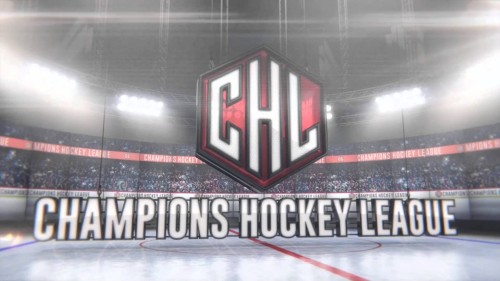 GROUP A
SC Bern – Switzerland
Linkoping HC – Sweden
IFK Helsinki – Finland
Group A of the 2015-16 Champions Hockey League season features three of the 26 founding clubs with SC Bern, Linkoping HC and IFK Helsinki all battling for one of the two qualification spots to advance to the knockout rounds.
SC Bern
Swiss side SC Bern struggled in last years tournament, finishing last in Group A and claiming only one victory in a shootout against Finnish side Tappara Tampere who eventually topped that group, but Bern disappointed for the rest of the tournament which included a devastating 7 – 0 loss to Ocelari Trinec of the Czech Republic to open their tournament last august.
While Bern's CHL season ended in October, they performed much better back in the NLA, finishing second in the league with just one point less than champions Zurich Lions before a second round sweep exit in the playoffs to the eventual winners HC Davos.
Bern have some talent in their roster, once a promising prospect in the NHL, Cory Conacher will debut in Europe this year, joining some high end Swiss talent led by last years leading scorer on the team Martin Pluss, who at 38-years old still isn't showing any signs of slowing down, consistently registering 30 points or more in a season, and he put up 45 points last season while adding a further three points in Bern's six game stint in the CHL.
Last years captain Eric Blum returns for his second season with the club and will look to be a solid force on the defensive side of the puck again, finishing the year at a plus 26 with 25 points as well.
Between the pipes they have veteran Marco Buhrer but young goalie Janick Schwendener will also be looking to get more action in his first year for Bern after joining from HC Davos.
Linkoping HC
While SC Bern finished bottom of their group last season, Linkoping enjoyed a more successful campaign, topping Group F and only picking up one loss on the way in a 2 – 1 loss to TPS Turku of Finland.
After making it through the group stage, Linkoping had a close battle with Czech side Sparta Prague in the first knockout round before bowing out in the quarter finals after a shootout loss to fellow Swedes Skelleftea AIK after the teams played to a tie over regulation, Skelleftea took the victory in a shootout.
Linkoping went on to a fourth place finish in the SHL with 93 points, and had 3 players in the top 4 for points. Jeff Taffe finished second in scoring with 59 points while Broc Little and Jacob Micflikier both finished tied for third with 47 points.
Theres NHL interest with Linkoping as well, they're carrying three NHL prospects on their roster, led by Ottawa Senators third round pick in 2013 Marcus Hogberg who split time last season with David Rautio in the SHL last year, but made 6 appearances in the CHL last season, making 6 appearances and posting an impressive 1.65 GAA and a .935% save percentage.
Other prospects include Anaheim Ducks 2013 2nd round pick Nick Sorensen and Gustav Forsling who was originally a Vancouver Canucks pick but is now a Chicago Blackhawks prospect as a result of a trade that sent Adam Clendening from Chicago to Vancouver.
IFK Helsinki
Rounding out Group A is Finnish side IFK Helsinki, who like Linkoping saw themselves bow out of the competition in the quarter finals last year, losing 6 – 5 over two legs to the eventual tournament runner ups Frolunda.
IFK Helsinki narrowly missed out on topping Group J last year, finishing a point behind Skelleftea AIK, but with enough points to be among the top second place teams to move on to the knockout rounds.
Back in the Liiga, IFK Helsinki had a seventh place finished with a respectable 96 points, advancing to the playoffs where they lost in six games to Tappara Tampere who went all the way to final but weren't strong enough to beat Karpat Oulu.
Like Linkoping, IFK have some prospects in their team with fans of St Louis and Dallas looking to potential future players.
Goaltender and St Louis Blues 2014 4th round pick Ville Husso will be getting a lot of ice time, leading IFK's young goaltending corps. Last season the 20-year old shot stopper made 41 starts in Liiga and made 10 in the CHL where he posted a 2.41 GAA and an impressive .915% save percentage.
Fans of the Dallas Stars can keep an eye on defenseman Miro Karjalainen who was a 2014 fifth round pick, as well as their second round pick from this year in young forward Roope Hintz who will be looking to impress in Helsinki after signing a two-year deal this summer.
Fixtures (All times in local times)
SC Bern @ IFK Helsinki – 08/21/15 – 18:30
SC Bern @ Linkoping HC – 08/23/15 – 15:00
IFK Helsinki @ SC Bern – 08/28/15 – 19:45
IFK Helsinki @ Linkoping HC – 08/30/15 – 15:00
Linkoping HC @ IFK Helsinki – 09/03/15 – 18:30
Linkoping HC @ SC Bern – 09/05/15 – 19:45