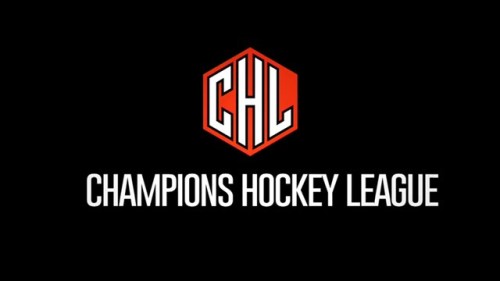 Group F
HC Litvinov – Czech Republic
Espoo Blues – Finland
Grenoble – France
As part of the expansion from 44 to 48 teams, it means France get an extra spot in the tournament, Grenoble were the first French team drawn back in may, and they were drawn into Group F with Czech side HC Litvinov and Finnish side Espoo Blues
HC Litvinov
It's a debut in the CHL for the HC Litvinov and they come into the tournament on the back of a fantastic domestic year, finishing second in the league before a playoff championship to cap off a great year.
Now the team from the north of the Czech Republic come into CHL with a new goaltender but a largely similar lineup to try and make it a third straight top 3 finish in the league while they have a genuine chance at making the knockout rounds.
New goaltender Jaroslav Janus joins after splitting time with HC Slovan Bratislava in the KHL and also HC Sparta Praha before signing over the summer with Litvinov to contend with Michael Paterasek for the starting job, while 21-year old Lukas Horak will likely spend most of the year out on loan in the second division.
Last years top scorer Viktor Hubl returns for an 8th straight season, and his 12th into total over his career. Last season he registered 58 point, matching his career high of two-seasons ago, adding a career high in playoff points, not bad for a 37-year old.
Espoo Blues
One of two Finnish teams that qualified for the tournament as non-founding members, Espoo Blues managed a fifth place finish in the Finnish Liiga, with a very respectable 100 points.
It's a debut season for the Blues in the CHL who'll be looking to make the most of seemingly weaker teams in Litvinov and Grenoble, and they should be almost guaranteed a spot in the knockout rounds.
The Blues will be backstopped by Swedish goaltender Christian Engstrand who recently joined after splitting last season with Swedish Allsvenskan side AIK and Austrian side Szekesfehervar, However he'll be pushed hard by 19-year old up and comer Kaapo Kahkonen who was a second round pick by the Minnesota Wild in 2014. Last season he spent the year on loan with Metsis side TUTO Hockey where he was named the leagues best goaltender, first all-star team, rookie of the year and became just the second goalie in the leagues history to score a goal in the playoffs, a feat he repeated weeks later in a scrimmage between the Finnish under 20 and under 18 sides.
Last seasons top scorer and team captain Kim Hirschovits returns from a 58 point season, a league best. Hirschovits will be a leader in many ways and he has a young group around him, at 33-years old he's one of the elder statesmen on the team. There's one NHL prospect alongside goaltender Kahkonen, defenseman Veeti Vaino who was a fifth round pick by the Columbus Blue Jackets this year will look to continue his development and become a first team regular after only making 2 appearances last year.
Grenoble
The first of the two French representatives in this years CHL, Grenoble face a difficult test in Group F and will likely be out to cause an upset or two if they can, while they play with less pressure than their Group F counterparts.
Grenoble topped the French Ligue Magnus last season to qualify to the Champions Hockey League and will be making their debut when their campaign gets underway on Friday night.
The team has a new goaltender in Ervins Mustukovs who joins from Danish side Aalbord Pirates, the 31-year old Latvian posted a 2.79 GAA in 35 games. Mustukovs is joined in the crease by 19-year old Frenchman Victor Goy who is also new to the team.
Last seasons top scorer Felix Petit has left to join Bourdeaux, but they have brought in forward David Labrecque from Briancon,, who if he can regain his form from two-years ago could come up big after he finished the 2013-14 season with 50 points in 25 games and has a total of 114 points in 76 games in the French first division, he also made 6 appearances in the CHL where he registered 6 points.
Also coming into the team is Czech forward Petr Kalus who joins from Danish side Herning Blue Fox where he put up 21 goals and 39 points and should be a welcome addition to the Grenoble offence.
Fixtures (All times in local time)
HC Litvinov @ Grenoble – 08/21/2015 – 18:30
HC Litvinov @ Espoo Blues – 08/23/2015 – 14:00
Grenoble @ HC Litvinov – 08/27/2015 – 17:30
Grenoble @ Espoo Blues – 08/29/2015 – 16:30
Espoo Blues @ Grenoble – 09/04/2015 – 18:30
Espoo Blues @ HC Litvinov – 09/06/2015 – 14:30