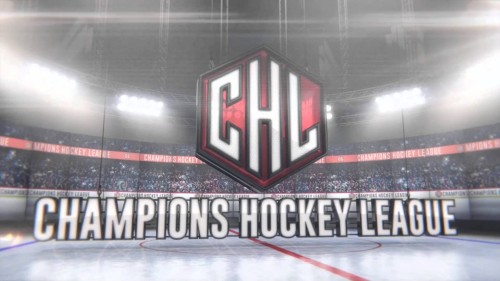 Group G
Black Wings Linz – Austria
Dusseldorfer EG – Germany
TPS Turku – Finland
Group G features two debuting teams, Austrias Black Wings Linz and Germany's Dusseldorfer EG are joined by founding club TPS Turku who fell at the first stage of the knockout rounds last year.
Black Wings Linz
It was a decent year for Linz, that's why we're writing about them ahead of the 2015-16 Champions Hockey League, they managed a second place finish with 73 points behind league champions, playoff champions and fellow CHL competitors Red Bull Salzburg.
It was the third top 2 finish for Linz in the last four years, they won the league and playoffs in the 2011-12 season and have had two 2nd place finishes since and are one the back of three straight semifinals appearances in the post season.
Linz had three players with 50 points or more last season, two of them return this year. Forward Brian Lebler has left for German side ERC Ingolstadt, but Andrew Kozek and Rob Hisey return after a 58 and 53 point campaign respectively.
They will like turn to experienced goaltender Michael Ouzas again this year, the 29-year old goaltender from Canada has featured in 44 and 45 games in each of his two years with Linz, posting a league best save percentage of .924% in the 2013-14 playoffs.
Ouzas will have two young guys pushing him, 22-year old Thomas Dechel will be pushing for a greater workload after making only 9 appearances last year, while 20-year old Florian Janny will be out to prove himself after he featured for the under 20s side for the last three years.
Dusseldorfer EG
Another debut in Group G, Dusseldorfer EG from the Germany DEL enter the competition on the back of a fifth place finish in the league, and a semifinals exit in the playoffs, a much better outcome for the team that had finished dead last for two years straight before last season.
Goaltender Tyler Beskorowany has left after making 42 appearances last year, now they'll look back to former starter Bobby Goepfert who saw limited action last year but has been a starter for Dusseldorfer in his five years at the club. They also have young German goalies in 22-year olds Felix Bick and Mathias Niderberger while 19-year old Benedict Rossberg will also be pushing to move up the pecking order.
The teams leading scorer Ken Andre Olimb returns from a 52 point campaign, being a leading scorer is in his veins as his older brother Mathis Olimb was the Champions Hockey Leagues leading scorer last season with 26 point for Frolunda.
It's been 15 years since Dusseldorfer last won some silverware, and while they're unlikely to make it to the finals of the CHL, they'll be out to show their improvements last season weren't a one time thing.
TPS Turku
The only team in the Group with a guaranteed spot as a founding member, Finnish side TPS Turku will be looking to go one better in the CHL, they advanced through the group stage as runners up, but fell in the first round to fellow Finns Lukko Rauma.
Domestically it was another disappointing year for TPS with a third straight season finishing 13th in the league, and a fourth in fifth years with one 10th place finish. TPS haven't finished inside the top 10 since 2010, that year they finished sixth and managed to win the playoff championship as well.
TPS will be looking for a change of fortunes but they'll have to deal without two of their best forwards from last year. American Ryan Lasch has left for Frolunda in the SHL while 18-year old Mikko Rantanen will try his luck in North America after he was selected 10th overall by the Colorado Avalanche in the previous draft.
They have brought in some capable forwards as replacements, 39-year old Eric Perrin who was the captain of Finnish side JYP Jyvaskyla has posted 50 points in four of his five seasons in the league now joins TPS while American Dave Spina joins as well after putting up 44 points with SaiPa last season, as well as 9 points in their CHL campaign.
Between the pipes, TPS have an experienced goaltender in 32-year old Teemu Lassila who made 49 appearances for the squad while they do have some young up and comers who'll be pushing for time like last years back up goalie Alexandar Georgiyev who made 14 appearances for the senior side as well as 25 for the under 20 squad and could catch the eyes of the Russian scouts ahead of the 2016 IIHF World Juniors in December.
Fixtures (All times in local time)
Black Wings Linz @ TPS Turku – 08/20/2015 – 16:30
Black Wings Linz @ Dusseldorfer EG – 08/22/2015 – 18:30
TPS Turku @ Black Wings Linz – 08/27/2015 – 18:30
TPS Turku @ Dusseldorfer EG – 08/29/2015 – 16:45
Dusseldorfer EG @ TPS Turku – 03/09/2015 – 16:30
Dusseldorfer EG @ Black Wings Linz – 06/09/2015 – 16:00