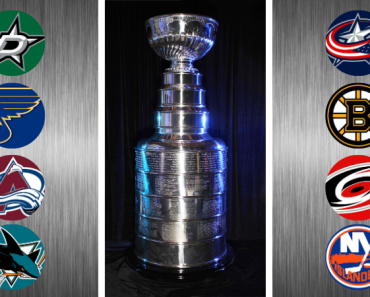 Let me preface this article with one simple gif:
Watch for my naked debut in Equus, though.
Once you have taken a minute (or several) to point and laugh at both my misguided predictions and how terrible I am at this, let's dive deeper so you really have some excellent material for later trash talk. You know, since we're friends.
Eastern Conference:
Tampa Bay Lightning vs. Columbus Blue Jackets:
Prediction: 4-1 Lighting
Result: 4-0 Blue Jackets.
Lord of Mercy, was I ever wrong on this one? Then again, so was literally everyone else. Goalie Bob came up huge as in my preview article, but never in my day I thought I'd see the President's Trophy winning team get swept out of the playoffs, and in the first round no less. Here's to the Blue Jackets for being David and slinging Goliath right in his high-scoring face. Let's put it this way: the Blue Jackets beat the Lighting so bad, that Steve Yzerman skipped town (but not really).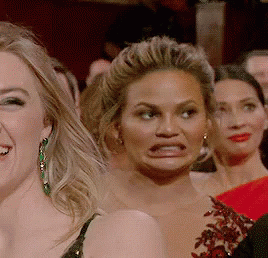 Me too, Chrissy… Me too.
Washington Capitals vs. Carolina Hurricanes
Prediction: 4-2 Capitals
Result: 4-3 Hurricanes
Another swing and a miss for me (pun intended, see below), with a prediction that, while not too far off the mark, was wrong on both counts. The Capitals did underestimate the Hurricanes, but to the Hurricanes' credit, they brought it to the defending Stanley Cup Champs. Top marks again to the Hurricanes social media team, for being the true champions of this spring, no matter what happens in June. If there is space, find me in this bunch of jerks' bandwagon.
Not so nice, is it, Ovi?
Boston Bruins vs. Toronto Maple Leafs
Prediction: 4-1 Bruins
Result: 4-3 Bruins
Finally a partial win for me. The Leafs showed a bit more grit than they let on at the end of the regular season, but ultimately it was the Ghosts of Playoffs Past that came after the Leafs. Even pajama boy, John Tavares, could not exorcise the Leafs' perpetual playoff nemesis, and now must watch his former team in the second round from the comfort of his home (and probably in his nice Leafs jammies), at the expense of my own beloved team, but I digress.
Heeeeeere's Johnny…'s naptime
New York Islanders vs. Pittsburgh Penguins
Prediction: 4-3 Penguins
Result: 4-0 Islanders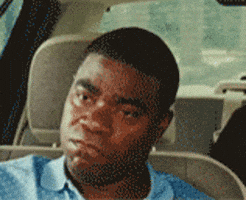 The Islanders were supposed to suck without Tavares. Lou Lamoriello was not meant to revive a franchise without a thorough plan that took several years, and Barry Trotz was going to get his from the hockey gods after walking away from the Stanley Cup Champions. That was the script. I was reading it, like those fake leaks for Avengers Endgame. Must've been one of the decoys, because the Penguins were swiftly bounced in four games, and I was forced to hit the golf course early… and I hate golf.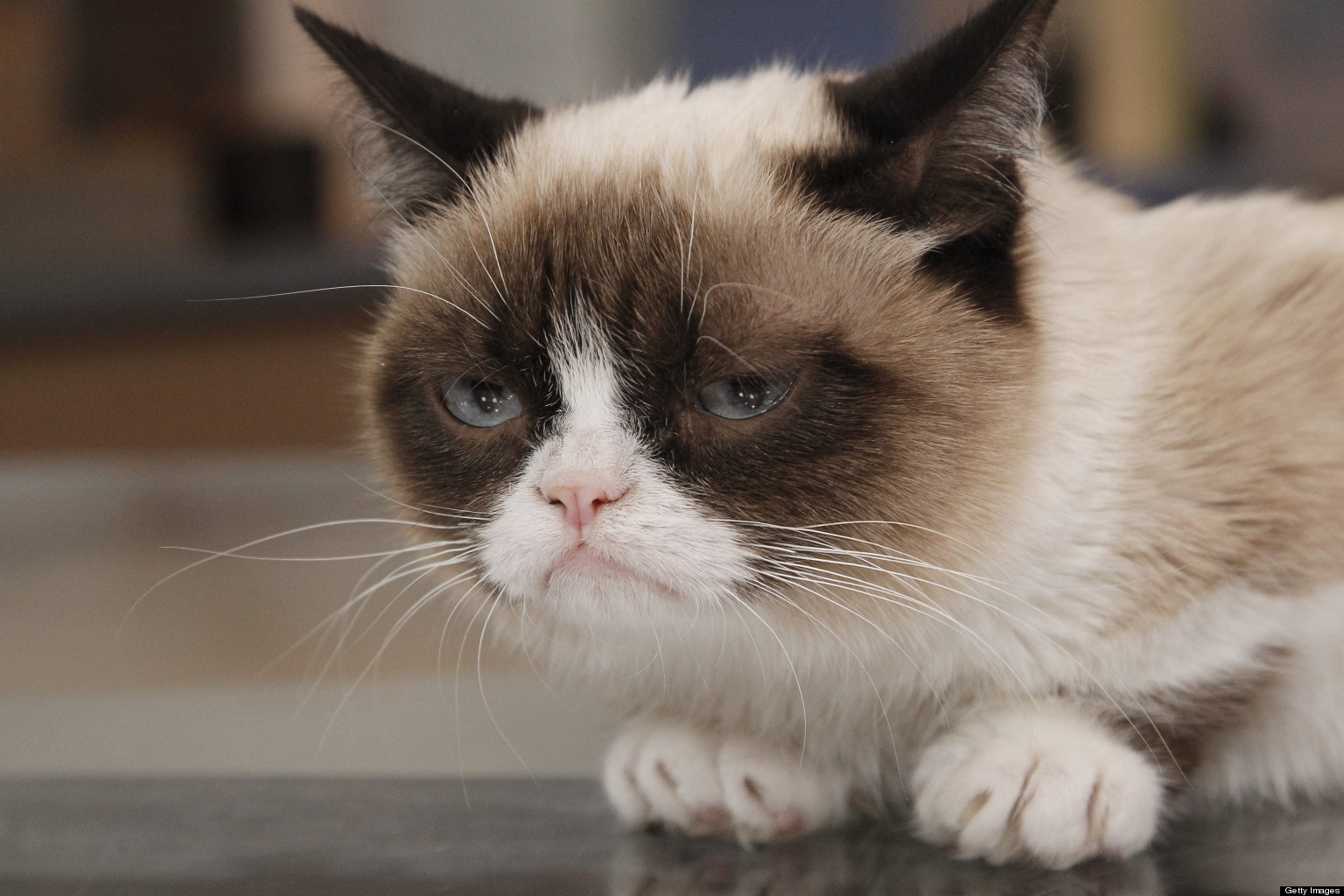 Rough visual approximation
Western Conference:
Calgary Flames vs. Colorado Avalanche
Prediction: 4-2 Flames
Result: 4-1 Avalanche
Nathan McKinnon did come up big for the Avalanche, as predicted; however, it appears that I grossly overestimated the Calgary Flames, who started the series off great, but then fell off the wagon for the next four games. The so-called "real deal" James Neal was about as real as Trump University, and the Flames are now on their way to another long off-season. Only plus side of this is that I did state "Johnny Hockey has to figure in if Calgary is to succeed," too bad that he was MIA.

Page 2 of Buzzfeed playbook – use plenty of photos, reading is hard.
Nashville Predators vs. Dallas Stars
Prediction: 4-3 Stars
Result: 4-2 Stars
Here we go, the only upset I managed to predict accurately (for the most part). The Stars were stifling Nashville's already fairly thin offense. Radulov showed up as expected, scoring 4 goals in an otherwise low-scoring series, and while Pekka Rinne was mostly good, the offense for Nashville simply did not show up, with Filip Forsberg's line being reduced to a non-factor in this series. The Stars will move on to face the Blues in the second round in a rematch of their last playoff appearance in 2015-16 (which they lost in 7 games, but more on that later…)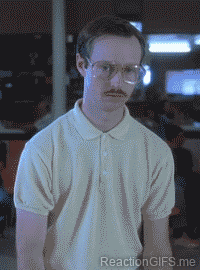 Hooray for mediocrity!
Winnipeg Jets vs. St. Louis Blues
Prediction: 4-3 Jets
Result: 4-2 Blues
I am consoled by the fact that this was a good, fun series to watch. Both goalies were pretty good, both offenses showed up, defense was generally okay (looking at you, 6-3 game 3), and these teams were fairly evenly matched. Let me let you in on a little insider secret (sorry, Bob McKenzie); when someone picks a team in 7, they think the series can go either way and leave it for the luck of the draw. I struggled with this one, and thought it could go either way (hence my prediction). Now that I've revealed trade secrets, take this candy and go.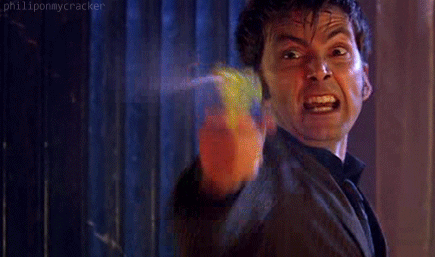 Pretend there's cleaner here for my crappy predictions
San Jose Sharks vs. Vegas Golden Knights
Prediction: 4-2 Vegas
Result: 4-3 Sharks
Vegas had this in the bag. They failed to close them out three games in a row. THREE GAMES!!! Now that's hardly Fleury's fault (but let's reminisce about when it was), but Vegas had the chance to close out the Sharks, and they didn't. The Sharks join the Bruins and the Islanders as the sole top-seeded survivors of this higher-seeded team massacre. Safe tip for my round two predictions? Do the opposite I say.

Top seeds weren't feeling too good, Mr. Stark
Now that I've thoroughly distracted you on how awful I am at predicting playoff outcomes with a Buzzfeed-style article, and without further ado, I present to you:
ROUND 2 PREDICTORS
Eastern Conference:
Columbus Blue Jackets vs. Boston Bruins
Head-to-head record: 2-1 BOS (7-4 CBJ, 2-1 BOS (OT), 6-2 BOS)
The Columbus Blue Jackets, as stated above, were David in a battle against the Tampa Bay Lightning's Goliath. The ease in which they eliminated the Lightning is something to be wary of if I am the Boston Bruins. The Bruins come off a series in which no team won two consecutive games until Boston did it to close out the Leafs. In a classic battle between rested players and those on a momentum, I'm looking for the team with the momentum to roll, at least for the first little bit. Boston's style of play will lend to some classic Torts moments (please?), and we will get a series that is entertaining and greasy.
Prediction: 4-2 Columbus.
New York Islanders vs. Carolina Hurricanes
Head-to-head record: 3-1 NYI (2-1 NYI (OT), 2-1 NYI, 4-1 NYI, 4-3 CAR)
Justin Williams, "Mr. Game Seven," helped put the dagger into the defending champions; while the young upstart New York Islanders showed the Penguins the next team ready to contend for the Metropolitan Division crown next year. In another battle of rest versus momentum, I once again pick the team with momentum; however, outside of last season, Barry Trotz has never coached a team past the second round. I already called for one team to not be able to get over their hump (coincidentally, Trotz's former team, Washington) to repeat. I think the same fate may await the Isles. Also, I'm temporarily jumping on the Hurricanes' bandwagon, so there's that. How cool would it be to have the two wild cards face off in the conference finals?!
Prediction: 4-3 Carolina.
Western Conference:
Dallas Stars vs. St. Louis Blues
Head-to-head record: 3-1 DAL (3-1 DAL, 3-1 STL, 5-2 DAL, 4-1 DAL)
This is another series that can be either a defensive shutdown series, or an offensive firepower showdown. It should be the most entertaining series in the second round, and as a side prediction, I believe we will see at least five games go to overtime. Ben Bishop has found himself in Vezina contention, while Jordan Binnington has taken the NHL by storm since being called up from the San Antonio Rampage. The last time these two teams met, it was a seven-game affair in which the Blues emerged victorious. I don't really foresee this happening this time around.
Prediction: 4-2 Dallas.
San Jose Sharks vs. Colorado Avalanche
Head-to-head record: 3-0 SJS (5-4, 3-4, 5-2)
Much hoopla has been made about Avalanche rookie Cale Makar. Much hoopla was made about Erik Karlsson being traded to the San Jose Sharks. Both have played integral parts in their team's success (albeit over different timeframes). The Sharks are notorious for early playoff exits, while the Colorado Avalanche of late have never seen this much success. Beating out Vegas took a lot out of the Sharks, but once again, momentum prevails, and I think the Sharks will pull through this one.
Prediction: 4-1 San Jose.
Love Reading About Hockey?

Subscribe to keep up-to-date with the latest and most interesting hockey news!
| | |
| --- | --- |
| | We hate spam just as much as you |