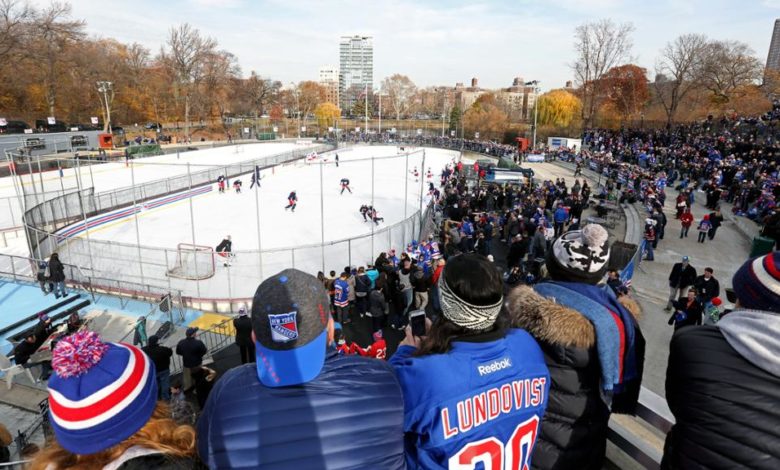 Outdoor rinks are sacred in hockey.
It's why games NFL or MLB stadiums can be fun events for those in attendance, but aren't quite memorable outside of those few thousand people in attendance. Heck, I saw the NHL Centennial Classic game where Toronto took on Detroit and, even though the game was excellent, there's probably not many other hockey fans that remember the game.
And this was a game where Toronto scored four goals in the third to take a 4-1 lead, only to blow that lead (with six minutes left in the game might I add) that saw Anthony Mantha score the equalizer with 1.1 seconds left.
Yup, Toronto blew a big lead late, you know, the usual.
Thankfully for the hometown Toronto fans an Auston Matthews OT winner saved some pride and dignity for the team and fanbase.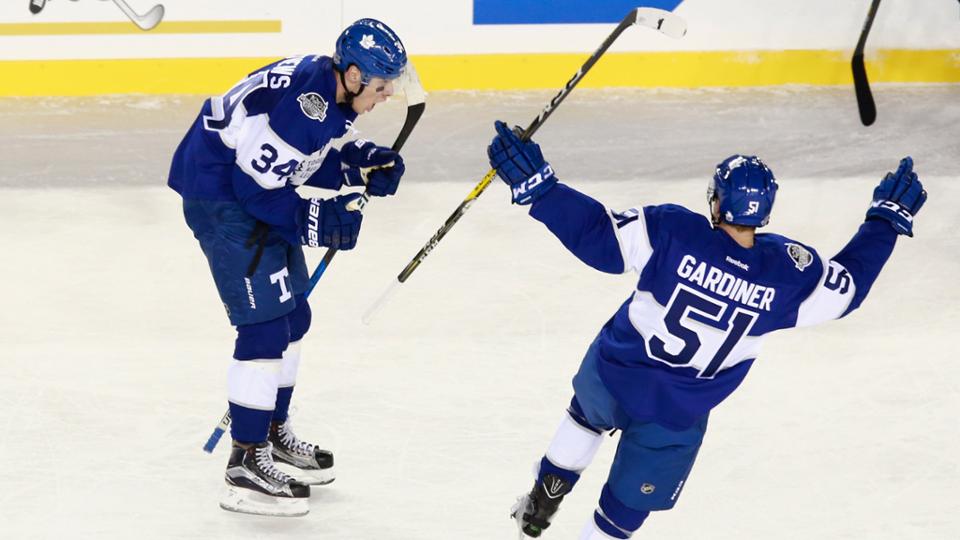 As exciting of a game as that was, it's the same as most other Winter Classics or Heritage Classics, or whatever-the-next-Classic-is Classic. It's not all that memorable unless something remarkable happens in the game or you happened to be there.
Enter ODR: Outdoor Rinks.
Nothing really captures the spirit of the sport like a true outdoor game in a natural environment.
A professional game in a natural landscape.
Just like the 2021 game between the Colorado Avalanche and Vegas Golden Knights. As much of a shitshow as that was, it was still beautiful to watch and would've been cool to see whether there were two professional teams or two beer league teams competing.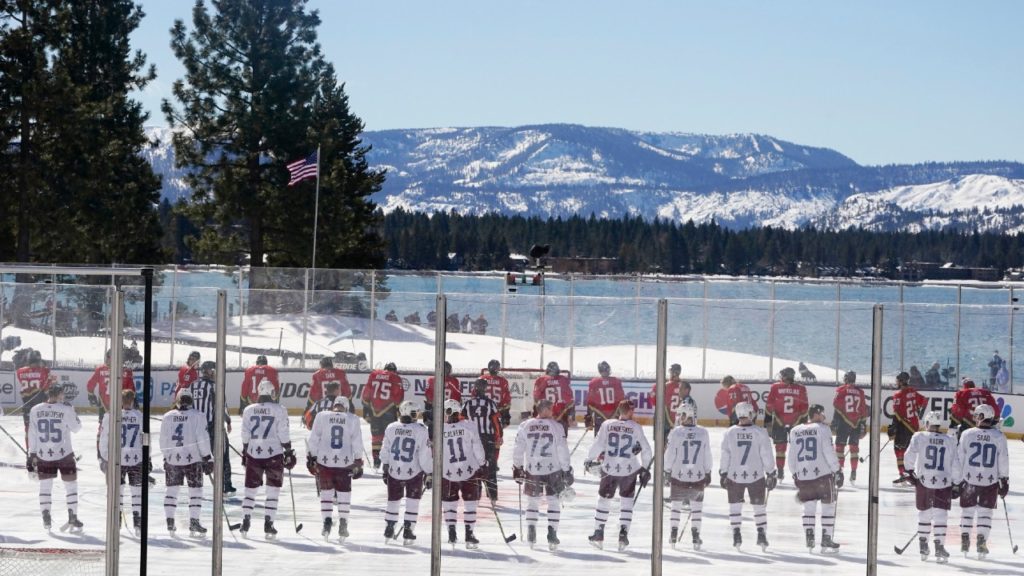 Which is why I decided to look at some viable options for the next outdoor game. And not the Winter Classics that turn out to be winter duds that sell merchandise, I mean real outdoor games where hockey can go back to its roots a bit or at least enjoy epic outdoor surroundings.
Without making you read any more fluff, my list for where the next five outdoor games should be is below:
Lake Louise, Alberta
Lake Louise in Banff National Park is absolutely stunning. Nothing screams pure origins of hockey or ODR heaven more than seeing photos of Lake Louise in winter time.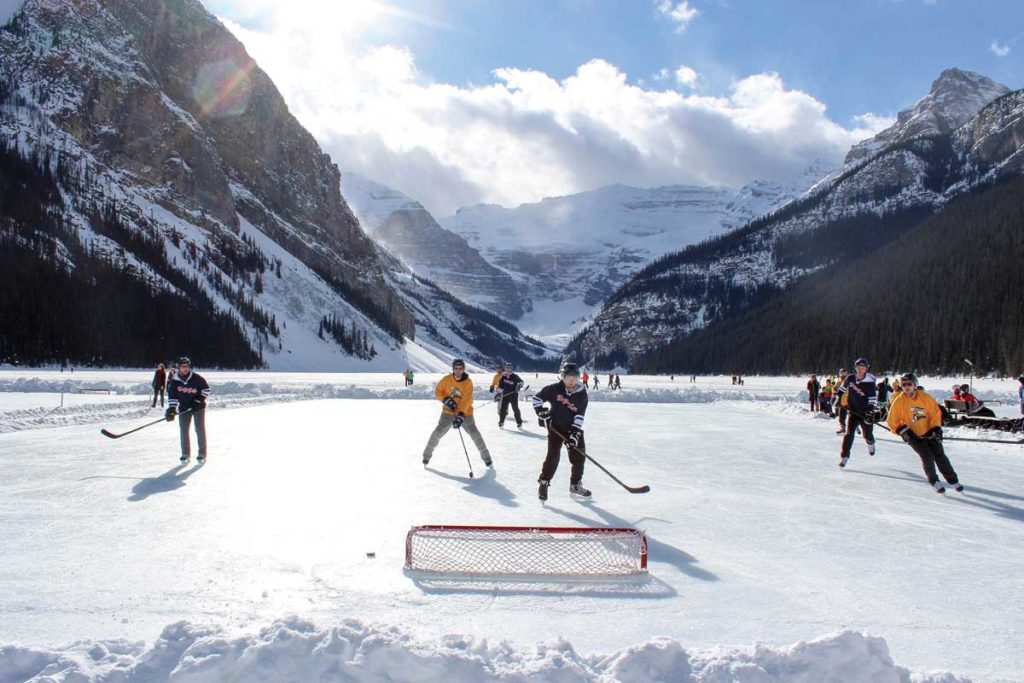 And it's not just me that thinks this. The lake actually came second on the list of "the world's most beautful skating rinks" in a list put together by CNN.
Lake Louise hosts a pond hockey tournament annually as it is. Plus the Fairmont Chateau Lake Louise is literally right beside the lake. It's not that far of a reach to think the NHL could pull off Lake Louise; even if that means playing beside the lake and not on it.
Even better, the NHL wouldn't need to think about opponents, as you have the hearted Battle of Alberta contestants nearby. They're both not far, but Calgary could be the home team as they're less than a two hour drive from Lake Louise (compared to just under five hours from Edmonton).
Rideau Canal, Ottawa, Ontario – Ottawa/Toronto
Another top 10 candidate on the "world's most beautiful skating rinks list" (6th), the Rideau Canal is not as naturally beautiful as Lake Louise but it's history makes up for it.
Without getting too much into detail: the St. Lawrence seaway goes through Canada and the United States. Britain was worried the U.S. would be able to easily cut supply routes if war broke out. After the war of 1812, the Duke of Wellington said "let's build this bitch!" (possibly his real quote but probably not) and construction was started.
It's a really interested history that I can't fit into this article, but you can read about here if interested.
For our purposes, the Rideau Canal is famous because it's the size of 90 Olympic-sized rinks and thus could theoretically actually fit an NHL game.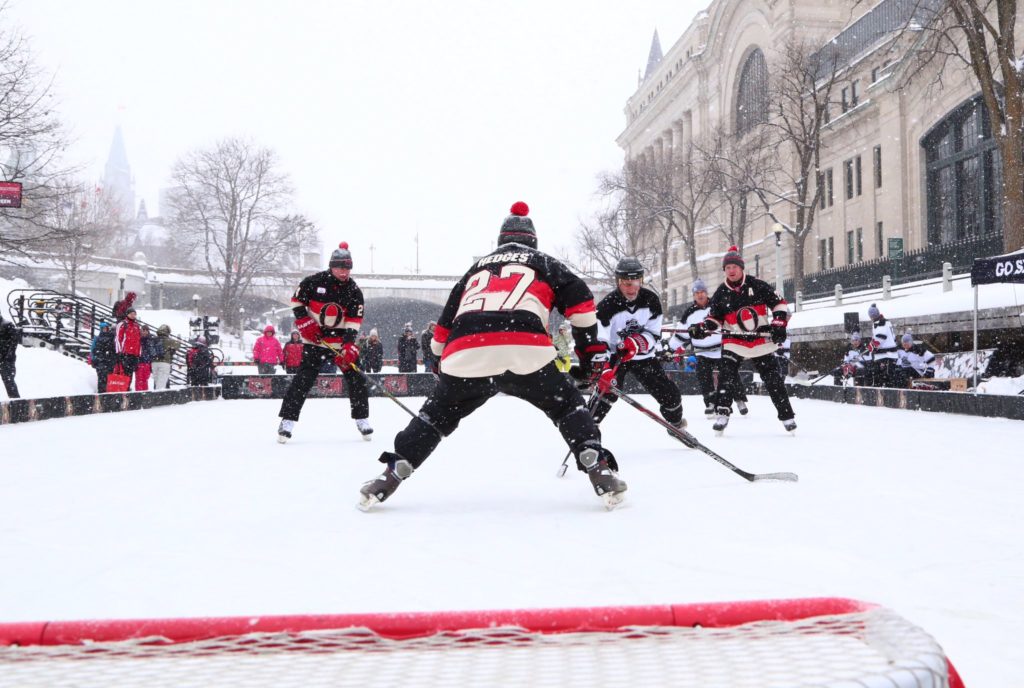 The other fun thing is that the NHL could market the games in multiple ways. You could do a Battle of Ontario where the two teams at opposite ends of the Canal, Toronto and Ottawa, play each other. You could also do a cross-border battle where Ottawa takes on one of the Rangers, Islanders, Devils, Sabres, Bruins, Penguins, or anyone else I'm forgetting in that cluster of land that is relatively close to the Canadian border.
Central Park, New York
Think of the amount of people in close proximation wanting to be part of a cool event and the focus of a city the size of New York turning to the NHL.
Now think of the revenue the NHL could generate.
I'm actually surprised this one hasn't happened yet, especially considering that the Rangers have practiced at Lasker Rink in Central Park before.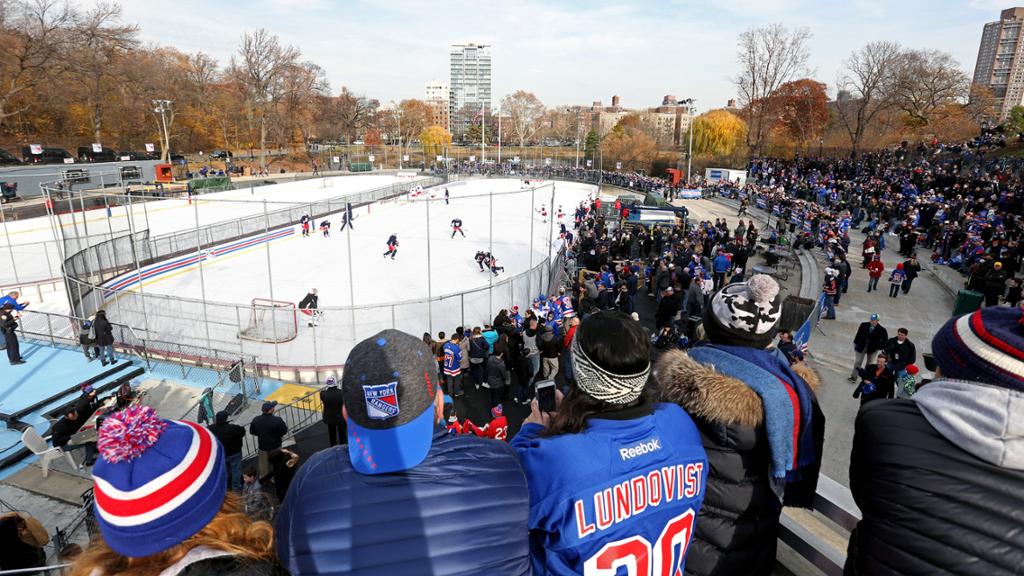 It would probably be a logistical nightmare to pull off. It would take a large team probably a year or more to plan it. But wouldn't it be an incredible atmosphere with an amazing amount of money generated for the NHL.
The Rangers would be the obvious home team, but it still gives the NHL options to choose the visitor. Hows does The Battle or New York sound with the Islanders (or Buffalo)? Big City Battle with the Rangers hosting Chicago or Los Angeles? You could even do the cross-border battle I mentioned earlier as a two-part series: On the Rideau Canal in Ottawa and then Central Park in New York.
Whatever the teams end up being, the money usually wins in the end and if there's one thing we know about Bettman and the NHL owners, money is the most important deciding factor.
International Rinks
While researching this article I came across a lot of fun international rinks in different countries like Austria, Germany, Sweden, Norway, Switzerland, England, Russia, Japan, Netherlands, and more.
The NHL is constantly trying to grow its overseas audience (and generate more international revenue), so this idea makes sense. It could be the International Classic (since Classic seems to be a must in the NHL's outdoor rink marketing) and could feature different NHL teams with in different countries.
You could also use the draw of international stars from those countries to draw big crowds. You could have Leon Draistail and the Oilers play a game in Germany. The Lightning could play a game in Russia (Nikita Kucherov) or Sweden (Victor Hedman). You could even represent the legendary Taro Tjusjimoto by having the Sabres play in Japan.
So many countries, so many rinks. Why not?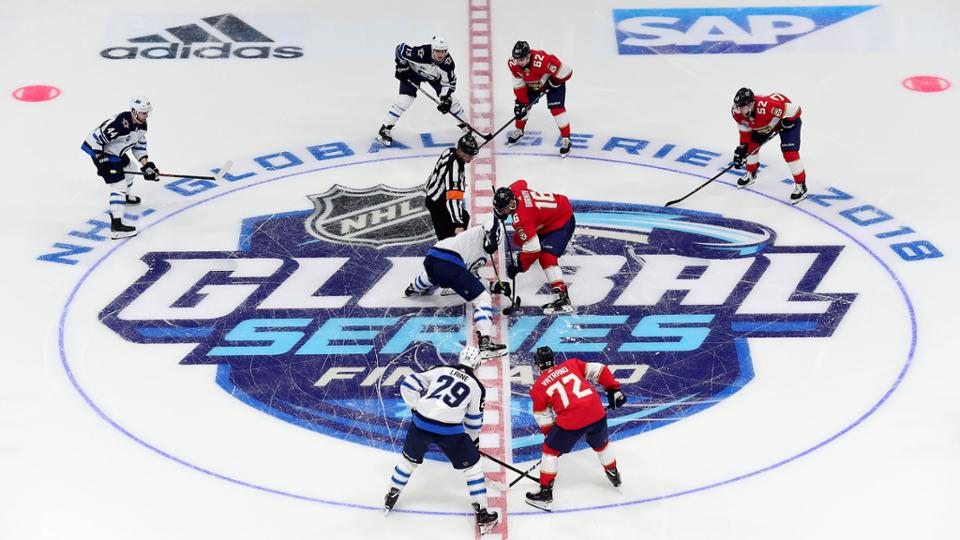 Backyard Series
One of the main problems with a lot of the ODR options like the Rideau Canal, Lake Louise, and many other lakes, rivers, etc. is that they are live bodies of water.
The NHL can control a lot of things, but weather and natural ice stability are not things that they can. I can't see a situation in which either the NHL or NHLPA put the players in a place where their safety isn't 100% guaranteed.
So where does that leave us?
One of the more realistic options I think could be a fun idea is to have backyard ODR rink games. No, the NHL couldn't fit in 80,000 people like they could in a NFL stadium. However, the NHL could run games along the same lines as the Hometown Hockey series where two teams play a preseason game in a small community rink of a contest winner in Canada.
A "Backyard Series" could future the roots of hockey in the form of an outdoor game at whatever local they want.
A barn in the plains of Saskatchewan or some flyover state? Sure.
Field of Dreams, with a rink? Can do.
Northern Lights a la Mystery, Alaska? Why not?
If you were addicted to NHL Hitz like I was, you can probably think of 100 crazy rink ideas and the NHL could do quite a bit of them.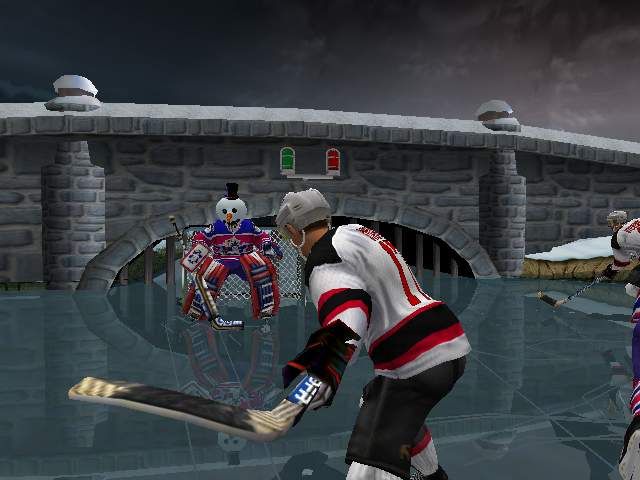 In short, the NHL could come up with any crazy outdoor idea they could think of in any state, province, or country in the world. The NHL could even market it as a contest and include a whole bunch of sponsors, thus getting back some of the revenue they would lose from not having stadium seating to sell.
In the end, the only limits would be their imagination.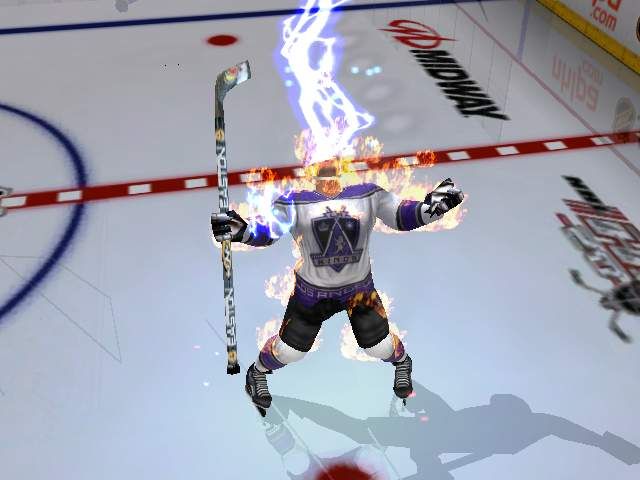 Where do you think the NHL should play some outdoor games?
Let us know in the comments on this site and out Facebook post.
Love Reading About Hockey?

Subscribe to keep up-to-date with the latest and most interesting hockey news!
| | |
| --- | --- |
| | We hate spam just as much as you |