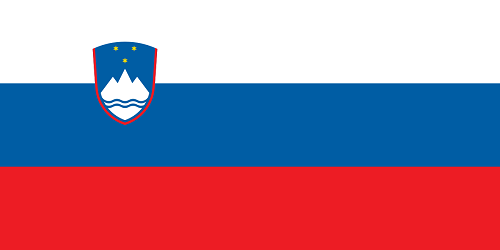 I know what you're thinking.
Why should I care about Slovenia's hockey team? Not only can I not point out Slovenia on a map, I couldn't even tell you one player on their team. And aren't they in a group with the United States and Russia? What chance do they have?
But, there's a reason you've read this far.* Something is drawing you to Team Slovenia, and you're not sure what it is.
*I know, long ways. You want to take a five-minute break?
Maybe it is the fact that their hockey team has never actually participated in the Olympic Games before. Or maybe it is because they are led by the dynamic Los Angeles Kings forward Anze Kopitar (who can do this, by the way). Or maybe it is because Kopitar is their only NHL player and they have unbelievably low expectations.
Or, you could be interested because of Gasper Kopitar, Anze's younger brother.
Gasper, 21, played for Slovenia in last February's Olympic qualifying tournament. He helped the country qualify for the Olympics for the first time* in its history, upsetting Belarus and Denmark in a four-team qualifying tournament.
*Since becoming independent of Yugoslavia in 1991, Slovenia has failed to qualify for the past five Olympic games. But now, with a population of about two million and only 148 registered senior players, they are heading to the world's biggest stage (you don't have to burst their bubble by telling them they have to go through the United States, Russia and Slovakia**).
**Really, you don't.
Team Slovenia's head coach is Matjaz Kopitar, Anze and Gasper's father. However, Gasper was left off the Slovenian roster.
Next year's Kopitar Thanksgiving dinner should be fun…
But whatever your reason for being interested in the fate of the Slovenian hockey team, there's no doubt they will be fun to root for. They have absolutely nothing to lose. They are ranked twelfth out of twelve teams in the Olympics, and you probably haven't heard of any of their players outside of Kopitar.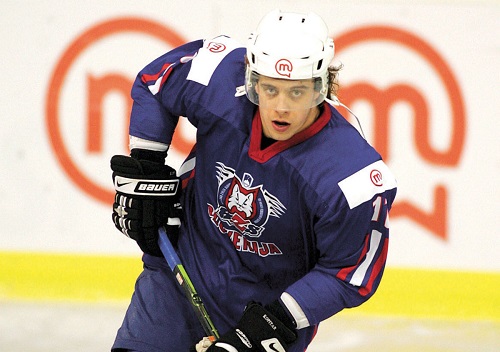 They will play three games (Feb. 13 vs. Russia, Feb. 15 vs. Slovakia, Feb. 16 vs. USA) before likely having to go home. One great upset is all it will take for Slovenia's trip to Russia to be worth it.
And they're already the greatest Slovenian hockey team in history. So they've got that going for them.
Here are a few notes and a look at the full roster:
Slovenia's captain is Tomaz Razingar, who was chosen to carry the country's flag in Friday's opening ceremony. He plays in Sweden but also played two seasons in North America, in the ECHL and NHL.
Matjaz Kopitar has been realistic so far about his team's chances: "We play the first three games against the teams where Olympic medals mean something. They already had Olympic medals and we are big underdogs. But that doesn't mean that we're not going to compete hard. That's the way we play. If you are not skilled enough, you need to find another way how to compete against these teams. My biggest wish is just to be a competitive team and try our best."
Matjaz also said Slovenia should have some support from Los Angeles Kings fans: "Kings fans are really into it and said they're going to cheer for us. Of course, not when we play the United States, but everybody there is excited, maybe even more than our people back home. It's huge, and it's really nice to see the support from all those people around."
Anze Kopitar: "Just the fact that we made it and the huge stage we are going to be on in Sochi, it's going to be one hell of a feeling for sure — a career moment."
Goalies
Luka Gracnar
Andrej Hocevar
Robert Kristan
Defensemen
Blaz Gregorc
Sabahudin Kovacevic
Ales Kranjc
Ziga Pavlin
Klemen Pretnar
Mitja Robar
Matic Podlipnik
Andrej Tavzelj
Forwards
Anze Kopitar — Los Angeles Kings
Jan Mursak — former Detroit Red Wings player
Bostjan Golicic
Ziga Jeglic
Anze Kuralt
Ales Music
Ziga Pance
Tomaz Razingar
David Rodman
Marcel Rodman
Robert Sabolic
Rok Ticar
Jan Urbas
Miha Verlic
Do you think Slovenia can win a game at the 2014 Winter Olympics?