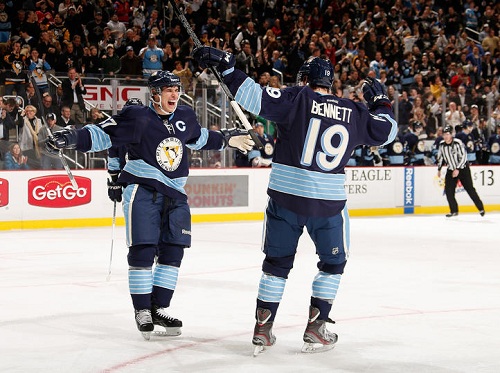 If Usain Bolt had to race a cheetah, you would probably give him a little bit of a head start.
But if you are the Tampa Bay Lightning, there is no reason to give the red-hot Pittsburgh Penguins a head start.
The Lightning (9-8-1) failed to overcome a three-goal third period in which Pittsburgh center Sidney Crosby scored twice, leading the Penguins to a 5-3 victory on Sunday night.
Tampa Bay was on the second night of a back-to-back, and they played like it. Pittsburgh scored off defensive zone turnovers, poor goaltending and lazy defending.
Considering the fatigue the Lightning faced and the quality of their play, it wasn't a bad outcome. They were in the game until an empty-net goal with just under a minute to go put it away.
As I mentioned, things started fast for the Penguins. Crosby (8, 9) scored at 01:16 and 07:15, closing the gap in the points race with Lightning center Steven Stamkos.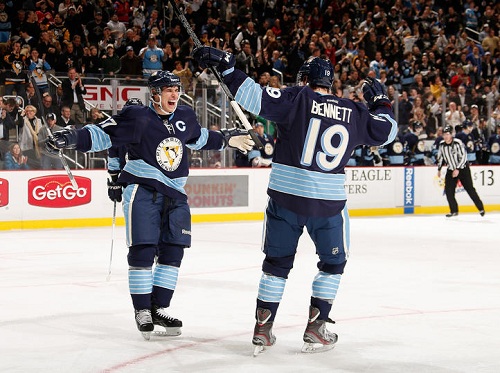 Stamkos is at 29 points, and Crosby is at 28.
The Lightning really shot itself in the foot with under a minute to go in the first, when the lack of hustle back to the defensive zone following a turnover led to a rebound goal for Pittsburgh defenseman Paul Martin (3).
Coach Guy Boucher found himself playing musical goaltenders once again, pulling goalie Anders Lindback for backup Mathieu Garon after allowing three goals in the first.
Tampa Bay was able to cut the lead to one when defenseman Eric Brewer (4) scored a fluky goal that deflected in off Penguins defenseman Brooks Orpik, and Stamkos took advantage of a five-on-three power play to score his 13th goal.
The goal tied him for the league lead with New York Islanders center John Tavares.
Pittsburgh had its own five-on-three chance less than ten minutes later, when forward Beau Bennett scored his first career National Hockey League goal to give the Penguins a 4-2 lead.
Tampa Bay got right back in the game early in the third, when center Cory Conacher (7) displayed some incredible reaction time, deflecting defenseman Victor Hedman's slap shot into the net behind goalie Marc-Andre Fleury.
They were in the game for most of the final period, as Fleury, who made 27 of 30 saves, shut down one big chance after another.
After forward Matt Cooke's empty-net goal (3) with less than a minute to go, the Penguins (13-6-0) clinched the 5-3 victory over Tampa Bay despite being outshot 30-22.
The victory moved Pittsburgh, who has won two straight and seven of the last ten, two points ahead of the New Jersey Devils in the Atlantic Division.
The Penguins will begin a three-game road trip Tuesday night when they take on the Florida Panthers in Sunrise, Florida.
The puck drops at 7:30 p.m. ET.
The Bolts will rest Monday before their match-up with the Buffalo Sabres on Tuesday night, which will be their fourth game in six days.
The one-game home stand will kick off at 7:30 p.m. ET.
The Lightning look to extend its sell-out streak to 11 straight games to open the season.