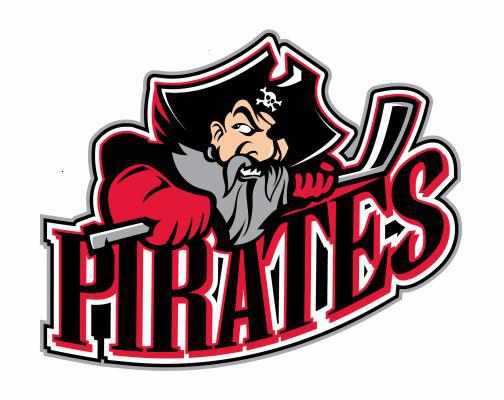 Having to switch my focus over to the AHL affiliate of the Phoenix Coyotes was a semi hard pill to swallow (especially since yesterday, when we were supposed to be watching Opening Day NHL games). Good thing I fancy pirates though, because it's looking like, at least for quite a while, it's a Pirates life for me.
Earlier on Thursday the Portland Pirates Head Coach Ray Edwards announced the captains and assistant captains for this 2012-2013 season. Forward Alexandre Bolduc has been named the 15th captain in team history while forwards Andy Miele, Jordan Szwarz, defensemen Oliver Ekman-Larsson and Chris Summers will serve as assistant captains.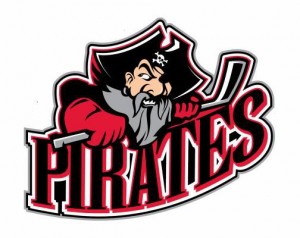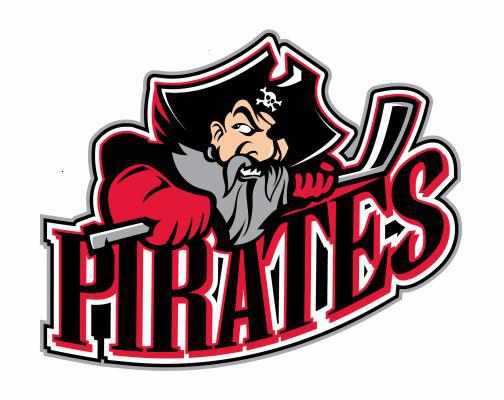 According to the Pirates Facebook page, Bolduc, 6-foot-2, 205 pounds, is in his second season with the team, after splitting time between Portland and Phoenix in 2011-12. The Montreal, Quebec native appeared in 23 games with Portland last season, registering 3-12-15. Prior to joining the Coyotes organization, he spent six seasons (2005-06 to 2010-11) with the Vancouver Canucks organization. He was originally drafted by the St. Louis Blues in the fourth round (127th overall) of the 2003 NHL Entry Draft.
"It's a good feeling," Bolduc said about the new "C" on his chest. "I've been around long enough now where I've learned from a lot of good captains and I've definitely taken good stuff from each one of them. Hopefully, I can bring it to the team here this year."
Bolduc also said that the captain who has impressed him the most during his career is three-time Stanley Cup winner Mike Keane, whom Bolduc played with for Manitoba (AHL) no so long ago.
My main interest lies in seeing Oliver Ekman-Larsson play again. The young-gun (21 years old) spent the entire 2011-12 season with the Coyotes, appearing in all 82 regular season games, and recording 13-19-32. The 6-foot-2, 193 pound native of Karlskrona, Sweden also appeared in all 16 of the Coyotes' postseason games, registering 1-3-4. Ekman-Larsson was selected by the Coyotes with the sixth overall pick of the 2009 NHL Entry Draft. This will be his first season with the Pirates; he last played in the AHL with the San Antonio Rampage (2010-11).
The Pirates will open their 20th anniversary season on the road against the Adirondack Phantoms this Saturday, October 13 at 7:00 P.M. It was a bit difficult figuring out how I'll be able to watch this game, but the Pirates will be streaming on www.ahllive.com. If you can't get the game on video there is also an audio option there and on Pirates Hockey on the 95's- WPEI 95.9 FM and WPPI 95.5 FM. And if all else fails, check back here on your favorite hockey blog Sunday morning for an update by yours truly!