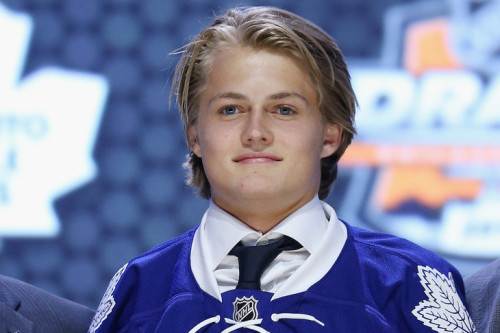 It possesses a shine that screams, "I take my shampooing and conditioning very seriously." It has the power to tempt just about anyone to reach out and pet it in a way they've never pet anything before. It's like the reincarnation of Leonardo DiCaprio's classic style from the 1996 film, "Romeo and Juliet" – but better. It is… William Nylander's hair.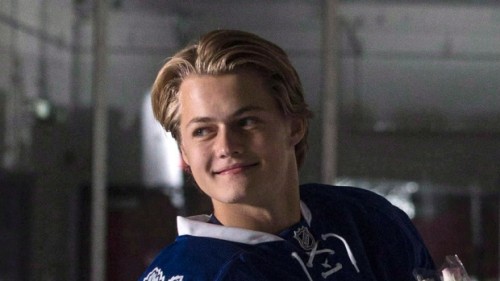 Whoa, whoa, whoa… talk about getting carried away. Let's back things up for a minute. William Nylander isn't just a young man with great – make that better than great – hair. No, this 19 year old is a hockey star in the making. Drafted 8th overall by the Toronto Maple Leafs in 2014, the 5'11'' centerman is in the midst of a stellar season with the Toronto Marlies of the American Hockey League. In 27 games thus far, he's potted 14 goals and registered 20 helpers to total a team and league high 34 points. The Marlies currently occupy the #1 spot in the Eastern Conference, thanks in large part to Nylander's play. Although born in Canada (Calgary, Alberta), Nylander has previously represented team Sweden during several international competitions, most notably the 2015 IIHF World Junior Championships. He finished last year's two week tournament with 10 points in 7 games and will be lacing up the skates for the Swedes again this year (2016 World Juniors). Folks, prepare to be dazzled. Nylander is fast, excellent on his edges, shifty with the puck, and has a laser shot that often renders goalies helpless.
Here's a compilation of #21's highlights from last year's tournament:
Ok, now back to what really matters – the hair. William Nylander couldn't have always had better than great hair, right? WRONG.
Exhibit A: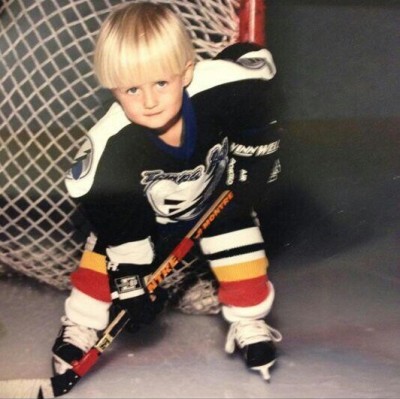 Exhibit B: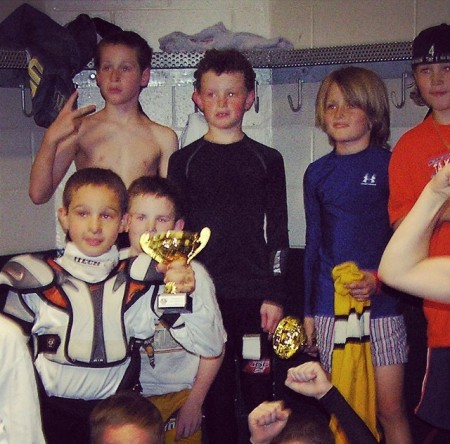 Exhibit C: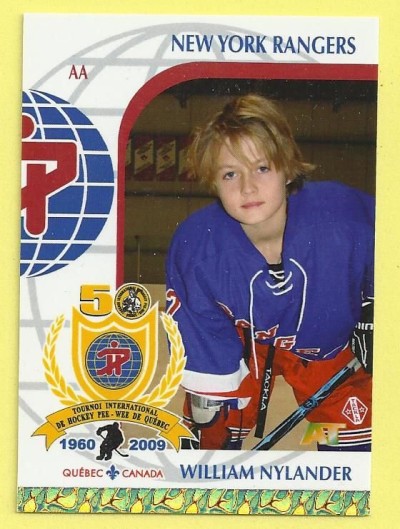 For all we know, he was probably born with a full golden mane. No matter the circumstance, his hair always seems to look flawless.
On the ice: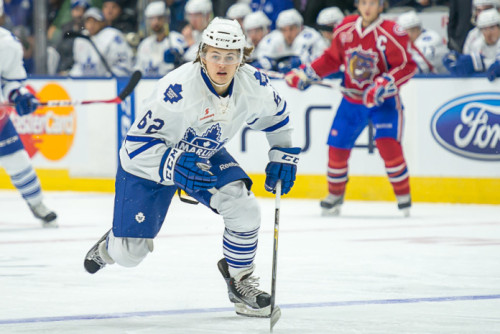 During media scrums:
When he jumps: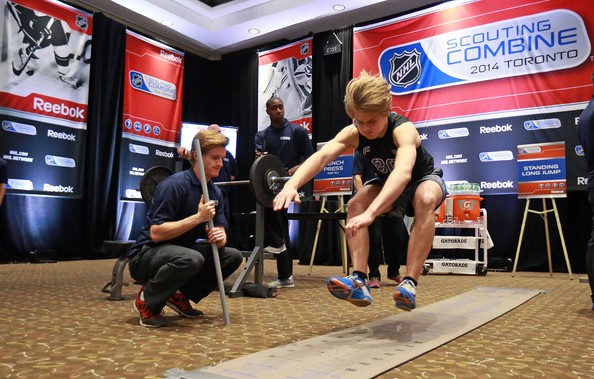 And even when his face clearly isn't ready for the picture: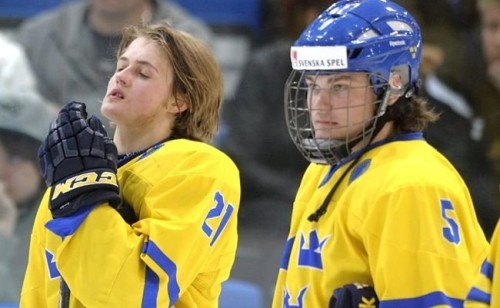 Now ladies and gentlemen, I have a shocking revelation. Contrary to what we all believe, William Nylander's on-ice success does not in fact stem from his hockey skillset. It's all thanks to his hair. See the focus of #16 in red below: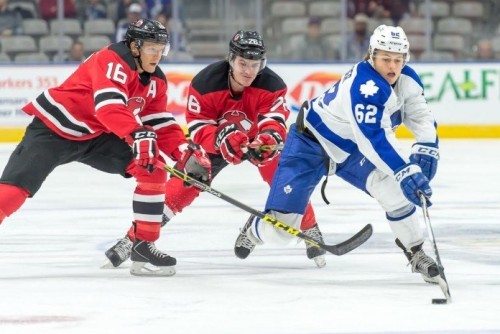 Have you ever seen someone so completely mesmerized? Just like the rest of us, opposing players can't help but stare in admiration (#26 obviously doesn't have an appreciation of good hair). Bottom line: there's no way anyone can possibly defend against Nylander when his hair is that enchanting.
As a parting gift, I leave you with this thing of beauty: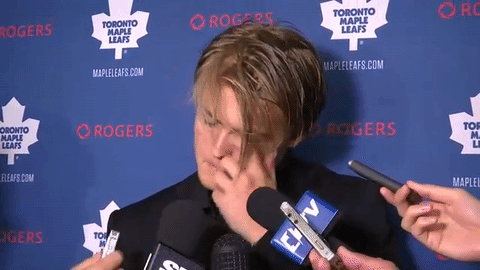 I don't care if you're a male or female, if the sight of William Nylander running his fingers through his luscious locks doesn't make you swoon, you're living a sad life.
Regardless of whether he's #62 or #21 on the ice, William Nylander's hair will always be #1 in our hearts.