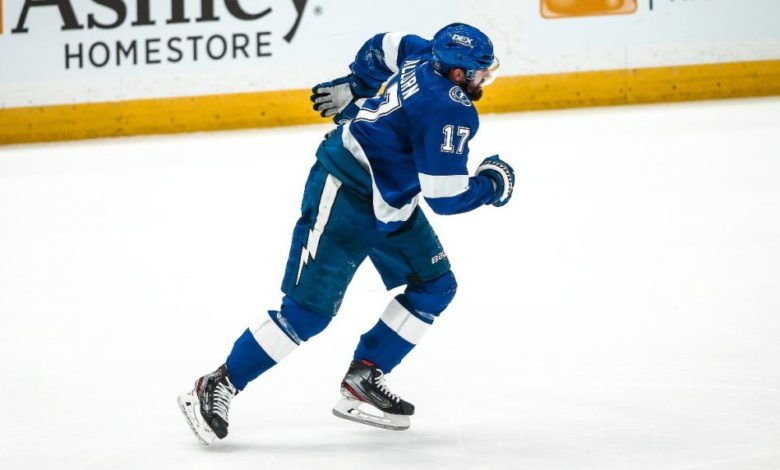 Alex Killorn will be out for Game 3 of the Stanley Cup Finals after also missing Game 2 due to injury according to Chris Johnston.
Alex Killorn won't play Game 3. No lineup changes for the #TBLightning.

— Chris Johnston (@reporterchris) July 2, 2021
Killorn blocked a Jeff Petry shot mid-way through the second period of Game 1 on Monday and played just four shifts the rest of the game, including one in the third period.
However, Lightning beat writer Bryan Burns noted yesterday that Killorn was travelling with the team to Montreal, so he may be ready for game four of the series.
Cooper said Alex Killorn will be making the trip to Montreal. #Bolts #MTLvsTBL #StanleyCupFinal

— Bryan Burns (@BBurnsNHL) July 1, 2021
The 31-year-old has eight goals and 17 points in 19 post-season games for the Lightning.
The Lightning will try to take a commanding 3-0 lead over the Canadiens in Game 3 Friday night at 8 p.m. ET/5 p.m. PT on Sportsnet looking to take a 2-0 series lead.