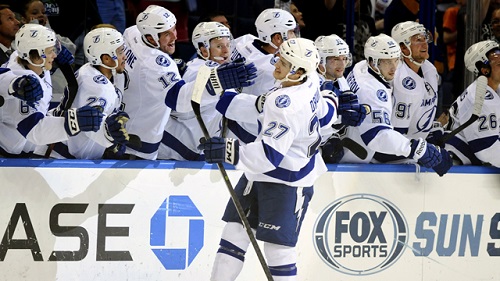 Jonathan Drouin is being given a tryout for the Tampa Bay Lightning's top line. At least, that was the news earlier this week, courtesy of the Tampa Bay Times.
But does he really have a chance?
The third overall pick, following 12 days worth of practice at center, returned to left wing in practice earlier this week. And he found himself alongside Martin St. Louis and Steven Stamkos.
"It was exciting to be on a line with those two guys," he said. "They make plays. They're smart. It makes everything easier on the ice."
Stamkos seemed to enjoy getting a chance to skate with the highly touted prospect.
"It's something that's been talked about when he came here where he'll fit in," Stamkos said. "Any time you get to play with a skill player like that, you're excited to see what the chemistry is."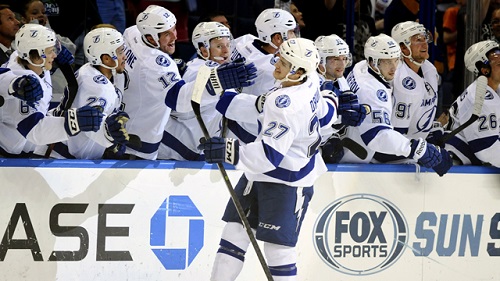 Ideally, the Lightning will find Drouin on their top line at some point. However, it seems too early to put him there. He needs to earn his way to the top line. A more experienced winger like Teddy Purcell might fit better on the top line at first. Once Drouin develops — perhaps alongside former Red Wings center Valtteri Filppula and Alex Killorn on the second line, he can earn his way to the top line.
He should at least be above the "Baby Bolts" line of Richard Panik, Tyler Johnson and Ondrej Palat to open the year.
Personally, though, I would be shocked if he didn't at least make the opening-day roster.
And I'll save this for another post, but offense should be the least of the Lightning's worries right now.