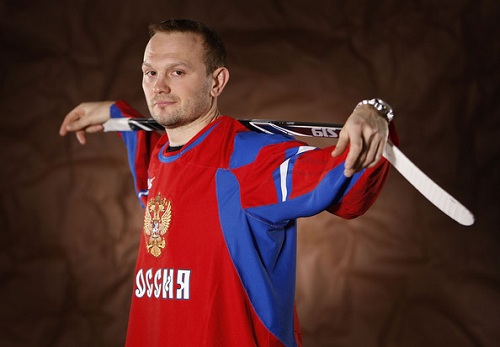 Name a current defenseman in the NHL who is known for his wicked shot from the point, is superb on the power play and has a Stanley Cup under his belt?
"Gonch."
"Sarge."
"Captain Hook."
Or just simply: Sergei Gonchar.
The 38-year-old veteran is now in his 18th NHL season playing for the Ottawa Senators. He's played in over 1000 games in his career and has recorded 215 goals and 544 assists.
Gonchar is a two-way defenseman with offensive capabilities and great puck movement. He left his hometown, Chelyabinsk, after being drafted 14th overall by the Washington Capitals in the 1992 NHL Entry Draft. Since then, he has seen action with the Capitals, Boston Bruins, Pittsburgh Penguins and the Senators.
Gonchar won the Stanley Cup in 2009 with the Pittsburgh Penguins. He has competed in four All-Star games ('01, '02, '03, '08) and was named to the NHL Second All-Star Team in 2001 and 2003.
Gonchar represented Russia at four Olympic Games, winning a silver and a bronze medal. Arguably his most memorable memory at the Olympics was meeting his future wife, Ksenia Smetanenko, at the 1998 Nagano Games. (She was a figure skater for Armenia at the time.) Now, Ksenia is president of Big Dreams Children's Foundation and focuses on helping orphan and handicapped children.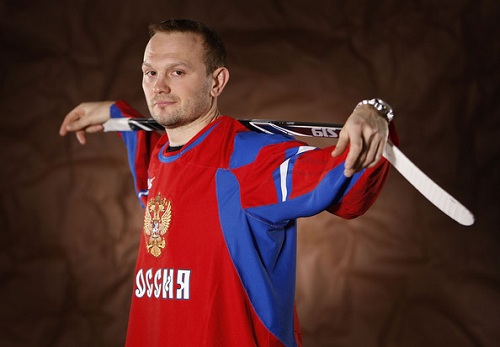 Despite holding the record among Russian defensemen for number of goals in regular championship play (214), Gonchar has just one goal in 22 games this season with the Sens.
He played 37 games for Magnitogorsk Metallurg in the KHL during the lockout, but he doesn't blame his lack of rest for his recent lack of scoring.
"If I was sitting at home doing nothing for eight months and was thrown right into our crazy schedule this year– it would have been a lot tougher. Right from the start, we are playing, flying and travelling from city to city. A lot of players are getting injured because it's hard to adjust back into the rhythm of things so quickly. I think playing overseas helped me."
The timing of the NHL lockout ending was bittersweet for Gonchar. He missed out on being able to play in the KHL's All-Star Game in front of his hometown crowd.
"Of course I would have liked to play in the All-Star Game. It was in Chelyabinsk where I have many friends and family. However, if I stayed, I would have missed the start of the shortened training camp in Ottawa and pretty much would have had to go straight to the arena from the plane. In this regard, along with the time difference – it would have been very difficult for me to adjust physically. Unfortunately, this is what it came down to."
Gonchar will once again become a free agent in July. Some people say that he will end up back in the KHL. There are also rumors that Penguins General Manager Ray Shero wants Gonchar's veteran-presence back in Pittsburgh.
"There's no point in looking ahead. Right now, we're in a position where we need to win more games (Senators). Thinking about what I will be doing in the summer isn't even on my mind right now."
While he may not have any plans yet for next season, I gave him something to focus on for the time being…
Me: Now that Nicklas Lidstrom has retired, I think it's time for you to beat all of his records. What do you say?
Gonchar: Of course not. (Laughing.) He is an unbelievable defenseman. I think his records will be around for a long time. In all honesty, very few people can produce those results and play as effectively as he did. This is why he is one of the greatest defensemen in history. I'm going to go ahead and say, to beat his records I'm going to need about 20 more years in the NHL.