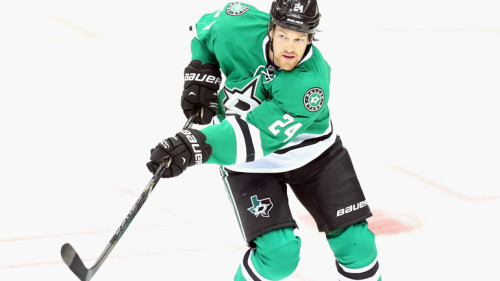 When it comes to just about any sport on the planet, the key to a great team is a great defense. Just take a look at any of the greatest teams and you're likely to find a strong defense serving as the backbone of the team.
Back in their best days, the Dallas Stars had a brick wall of a defense, with guys like Derian Hatcher, Sergei Zubov, Daryl Sydor, Craig Ludwig, and Richard Matvichuk taking down anyone standing in their way and giving them the power they needed to win the Stanley Cup in 1999. With the 2013-14 season in the books, many are saying that the Dallas Stars have the offense to take them back to the Cup, but just about everyone is in agreement that their defense is an area in need of great improvement. Everyone except the Stars themselves, that is.
"I think if you look at our team you'd say our defense – everybody seems to say it, and you read about it – is that it needs to get stronger, but it's not a position you can easily strengthen," Stars owner Tom Gaglardi said. "And if you look at what we have in terms of prospects it is going to get better just by itself. We've got four guys in Texas that are knocking on the door and are going to push guys to be better and are going to want to play at the NHL level. So, we are in great shape. I read things that Dallas needs a No. 1 defenseman but there are only eight of those guys in the entire NHL, and they are never traded. We've done a good job; we've set ourselves up for the future with our prospects. I think you saw that the way [Trevor] Daley and [Alex] Goligoski played in the second half of the season, I think for people to criticize our defense is flat wrong."
When you look at the Texas Stars and their 2014 Calder Cup win, you can definitely see the potential, with defensemen like Patrik Nemeth, Jamie Oleksiak, Maxime Fortunus, and several others knocking at the NHL's door as well as great improvement from the boys on the NHL team.
"I'm excited about our defense," Nill said. "We kind of had two different defenses during the season. There was the early-season defense that we didn't know who was going to play with who, how they were going to match up, how it was going to fit. And then you had the defense from January on that played very well. We know now what that fit is. We're excited."