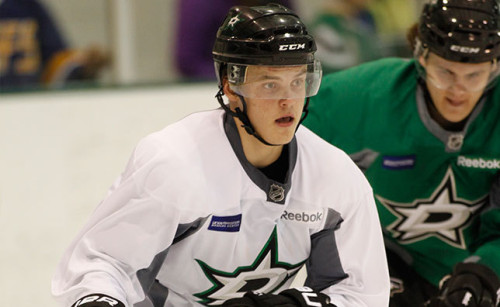 When it comes to the NHL Entry Draft every year, most teams have at least one area that they look to fill and improve upon with their draft picks. The Dallas Stars did just that when they selected their first round pick in the 2014 Draft, Julius Honka.
Honka is a Finnish defenseman, which is good news considering defense is an area the Stars have had some trouble with the last couple seasons. Honka stands at 5'11" and weighs in at around 175 pounds. He's a right handed shot and shows great skill while skating, and is also great when it comes to offensive decision making.
Now when you add all this together it sounds quite reminiscent of Sergei Zubov, the man who was a vital part of the Stars' defense for over a decade. While Honka is most likely going to be playing at least one season in the Finnish Elite League before making his way to the NHL, he has recently signed a three year entry level contract and has already shown some promise at the Stars prospect camp.