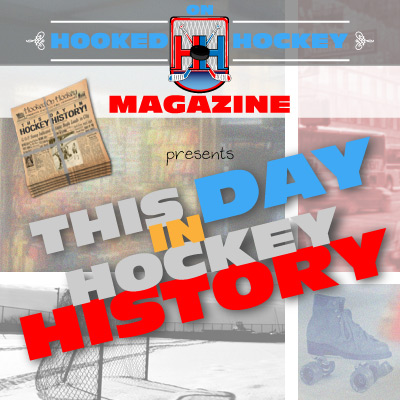 Today in hockey history, a great individual performance in a losing effort, a record that nobody wants to have, and the greatest hockey player changes the face of the game forever.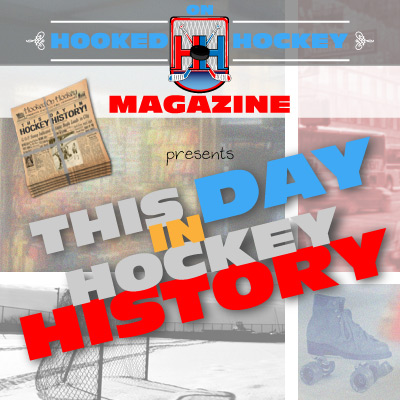 January 26, 1961 – The man who has been terrorizing this segment with all his ridiculous accomplishments, the legendary Wayne Gretzky was born in Brantford, Ontario. Normally, this would be the point where I'd detail some of his accomplishments, but there's not enough bandwidth on the site for that. To keep it short, The Great One played in the NHL from 1979 to 1999, retiring as the league's all-time leader in goals, assists, and points. On an unrelated note, that night, Gordie Howe scored his 467th NHL goal.
January 26, 1988 – Vancouver's Barry Pederson recorded five assists in a 7-6 Canucks' loss at St. Louis. When's the last time you heard someone pick up five points and lose the game? I forgot that teams used to score goals.
January 26, 1991 – Because there's never enough Gretzky, on his 30th birthday, he celebrated with his 48th career hat trick and two assists in a 5-4 Kings' win over Vancouver. His three goals gave him 30+ goals for the 12th consecutive season. Not a bad birthday.
January 26, 1993 – San Jose Sharks coach George Kingston set an NHL "record" for being the fastest coach to reach 100 losses, losing the record-breaking game 7-1 against the Kings. How many games did it take to reach 100 losses? One hundred and thirty. Yes, He lost 77 percent of his first 130 games. Being generous and throwing ties in there, that's a .23 winning percentage. Yeah, the Sharks weren't good early in their existence. You can read more about the Sharks' early incompetency here.
Source: Hockey Hall of Fame