Featured
Expansion Draft Trade Deadline Recap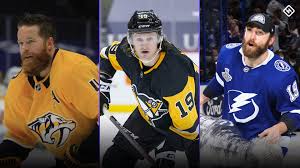 Yesterday was the trade/waiver deadline for NHL teams not named Seattle Kraken. With four seasons to prepare (and the experiences of the Vegas draft lingering) NHL teams were more prepared.
When the 3pm EST roster move deadline and the 5pm protection list deadline rolled around, there had been nine trades and signings combined. There were even more reports of players left exposed for Seattle to select, including some bigger names.
If you didn't have time to read articles and commentary on every single deal from yesterday (or were drowsy from your covid vaccine like me) this article can serve as a quick recap to all of the last couple of days worth of events.
Trades
Avalanche trade D Ryan Graves to Devils for F Mikhail Maltsev and a 2nd round draft  (61st overall).
Quick Analysis: The Devils had the ability to add a player they could protect and Colorado needed to get something for Graves instead of losing him in the expansion draft for nothing. Maltsev may be a fourth line player if he can make Colorado's roster and a 2nd round draft pick may not have value for 3-5 years (if it turns out at all). This is a clear upgrade for New Jersey.
Islanders trade D Nick Leddy to Red Wings for F Richard Panik and a 2nd round draft pick (52nd overall). Wings retain 50% of Panik's salary.
Quick Analysis: This is a win-win deal for both teams. Detroit acquires a veteran on the backend who has won a Cup (2013) and been to back-to-back Conference Finals with the Isles the last two seasons. He is on the last year of his contract so he could re-sign or GM Steve Yzerman could move him at the deadline to recoup the assets used to acquire him. The Isles shed over $4 in salary and get a mid-2nd round draft pick.


Coyotes trade G Adin Hill and a 2022 7th round pick to the Sharks for for G Josef Korenar and a 2022 2nd round pick.
Quick Analysis: The Coyotes were likely to lose Hill in the expansion draft and were able to get a goalie prospect in Korenar and a 2nd round pick. the Sharks wanted a young goalie with promise (49 NHL games) to try and replace Martin Jones, who was a young goalie with promise (61 NHL games) when acquired from Boston. That didn't work out, and now it seems as if Jones will be bought out. Hopefully it works out better for Hill.
Stars trade F Jason Dickinson to Canucks for a 2021 3rd round pick.
Quick Analysis: In another "let's get something for him" the Stars weren't going to be able to protect Dickinson, an RFA, from Seattle. This way, they at least get a draft pick. Vancouver acquires a former (2013) first round draft pick who has become a useful shutdown forward in Dallas.
Islanders trade F Andrew Ladd, a 2021 2nd round draft pick, a 2022 conditional 2nd, and a 2022 conditional third round draft pick to Coyotes.
Quick Analysis: If you're looking for the return to the Islanders in the trade, there is none. Unless you count the sweet, sweet cap relief of losing Ladd's contract, which has two years at $5.5 million left. Granpda Lou will be dancing on Long Island.
Lightning trade F Barclay Goodrow (UFA) to Rangers for a 2022 7th round pick.
Rangers trade F Brett Howden to the Golden Knights for D Nick DeSimone and a 2022 fourth-round pick.
Quick Analysis: These two trades essentially add up to the Rangers upgrading Howden with back-to-back Cup Champ Goodrow IF the Rangers can sign him before he hits the open market. The Lightning get something for a player they couldn't re-sign and the Knights take a gamble on Howden, a 2016 1st rounder who hasn't panned out in New York while only giving up a 4th rounder and a career AHLer in DeSimone.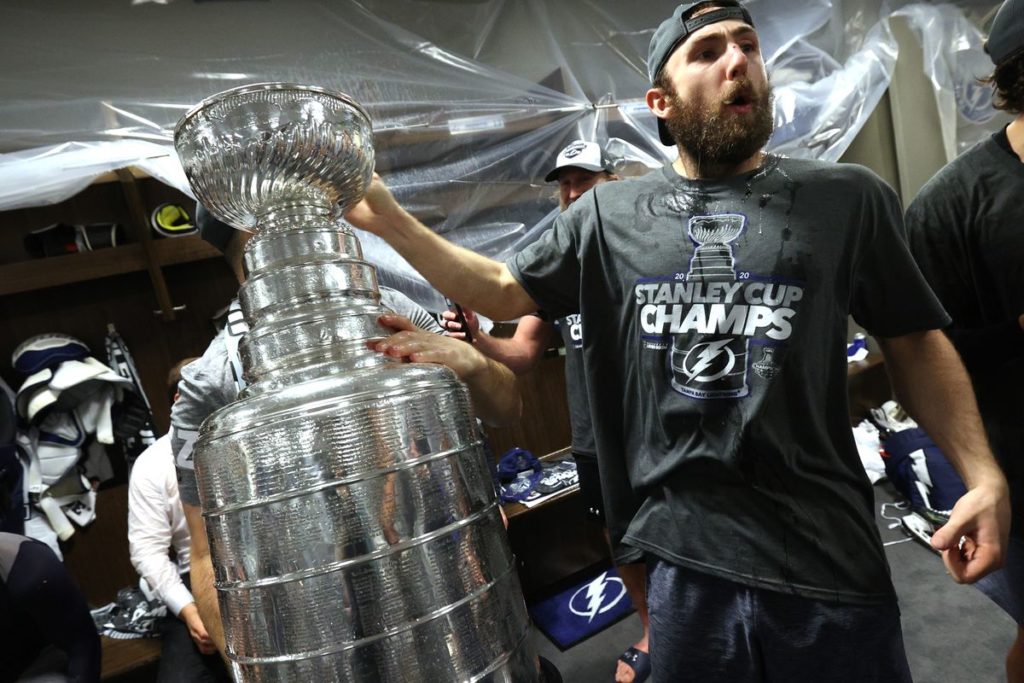 Penguins trade F Jared McCann to Leafs for F Filip Hallander and a 7th round draft pick.
Quick Analysis: There was a good case that McCann should've been protected in Pittsburgh, but GM Ron Hextall must've decided he didn't crack the expansion list. The Leafs get a versatile winger/center who is likely better and definitely cheaper than F Alex Kerfoot, who they may lose in the draft. With prospect Hallander returning to Pittsburgh, it makes Toronto and Pittsburgh's last two trades essentially Kasperi Kapanen for McCann and a 1st round pick. Shrewd work from GM Kyle Dubas.

Predators trade D Ryan Ellis to the Flyers for D Philippe Myers and F Nolan Patrick.
Predators trade F Nolan Patrick to the Golden Knights for F Cody Glass.
Quick Analysis: In a rare three-team trade, top four (possibly top pairing) defenseman Ryan Ellis was acquired to beef up the Flyers rearguard. It was clear Philly was looking to upgrade that position and after some Seth Jones speculation, now we know what they actually planned for. Nashville and Vegas then swapped out highly touted prospects from the 2017 draft who may do better with a change of scenery by swapping Patrick (2nd overall) and Glass (6th overall). On a sidetone, Vegas has now traded all three of their first round picks from their inaugural draft (Nick Suzuki, Erik Brannstrom, and Glass).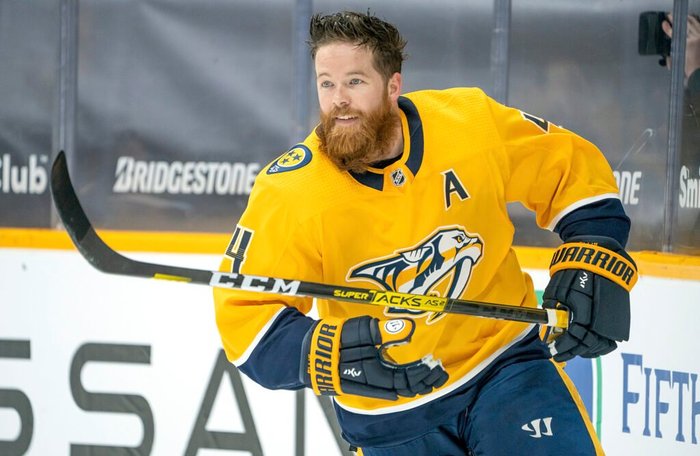 Signings
G Chris Dreidger, Kraken: According to Pierre LeBrun, the Kraken will sign Florida's Chris Driedger as one of their goalies, making him their expansion selection from the Panthers. Terms are not known yet.
D Miro Heiskanen, Stars: 8 years, $8,450,000 per season. Heiskanen has shown he can be a blue line anchor for the Stars, including leading them to the 2019-20 Stanley Cup Finals as a sophomore. $8.45M may be a lot, but that could look like a steal when the cap starts going up again.
D Andy Greene, Islanders: 1 year, $750,000. Greene has been a steady force on the Isles' blue line since being acquired from New Jersey. Solid deal.
F Anthony Duclair, Panthers: 3 years, $3,000,000. Duclair put up 32 points in 42 games in his first season in Florida, over a 60 point pace in a full season. If he lives up to that, the Panthers have themselves a steal at $3M per season.
There were other small signings on the day, but nothing earth-shattering or expansion-draft-altering to report.
Stay tuned for more on the expansion draft over the coming days!
Love Reading About Hockey?

Subscribe to keep up-to-date with the latest and most interesting hockey news!
| | |
| --- | --- |
| | We hate spam just as much as you |