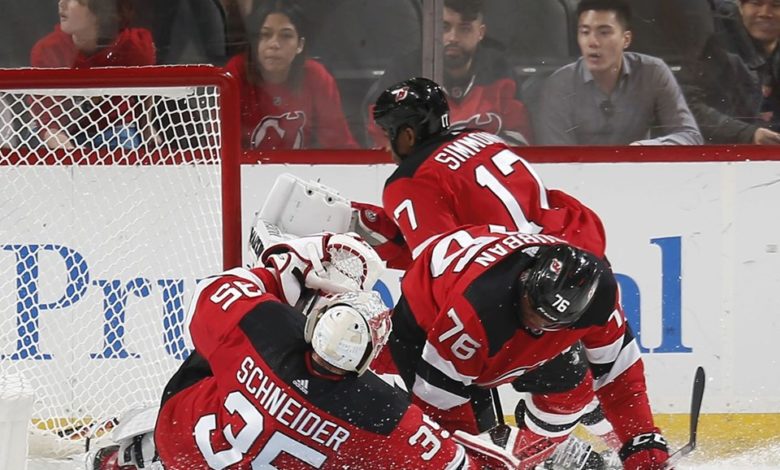 Last week we looked at some overreactions from the first week of NHL action for the first half of teams – listed alphabetically of course. This week is following the same set of rules, which is, basically, that this is a fun article meant to make you smile and/or laugh and not to be taken seriously. I pick out one or two little notes or stats that stand out at this point of the season and relay those exaggerated early stats to you.
On that note, let's start with the second half of overreactions:
Montreal Canadiens:
The Montreal Candiens are a pretty even team, currently tied with four other teams in the race for the second wild-card spot, As of Wednesday they had a 2-2-2 record with 22 goals for and 24 goals against. This means of course that they're destined for the same outcome as last year, a couple points too short.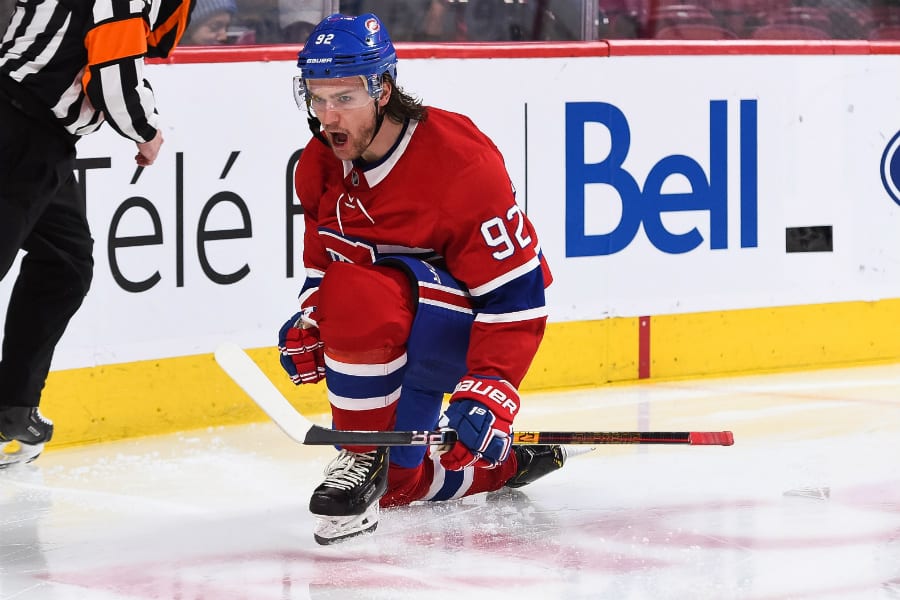 Nashville Predators:
The Preds have started off the season strong with a 4-2 record and highly-sought-after signing Matt Duchene recording nine points in his first six games. That's a fantastic 1.50 points-per-game average, which essentially double his career 0.76 points-per-game pace. The good news is that Duchene is nearly a full point-per-game player in the playoffs, with 16 points in 18 games. With the Preds poised to get him back to late April and beyond for only the fourth time in his career, expect Duchene to go on a Conn Smythe-worthy run based on nothing but this early season overreactions to being in the city he wanted to be in.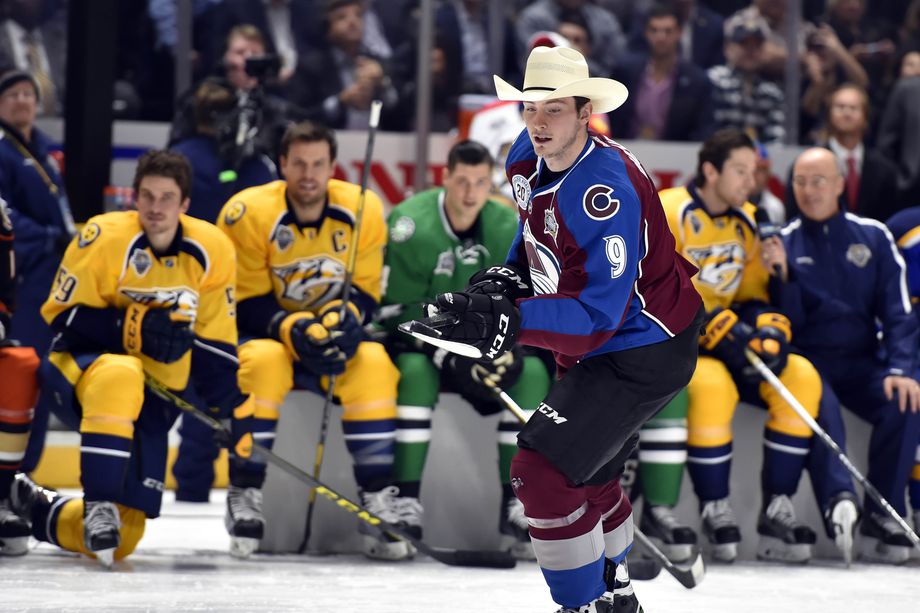 New Jersey Devils:
I can summarize the Devils' season with a post our Facebook page posted earlier this week: "The Devils have played 6 games this year. They have allowed the opposing team to score 3 straight goals in 5 games, 4 straight goals in 3 games, and 5 straight goals in 2 games (This includes blowing 4-0 and 4-1 leads in two separate games)." To the NHL basement it is for the team desperately trying to convince Taylor Hall to stay.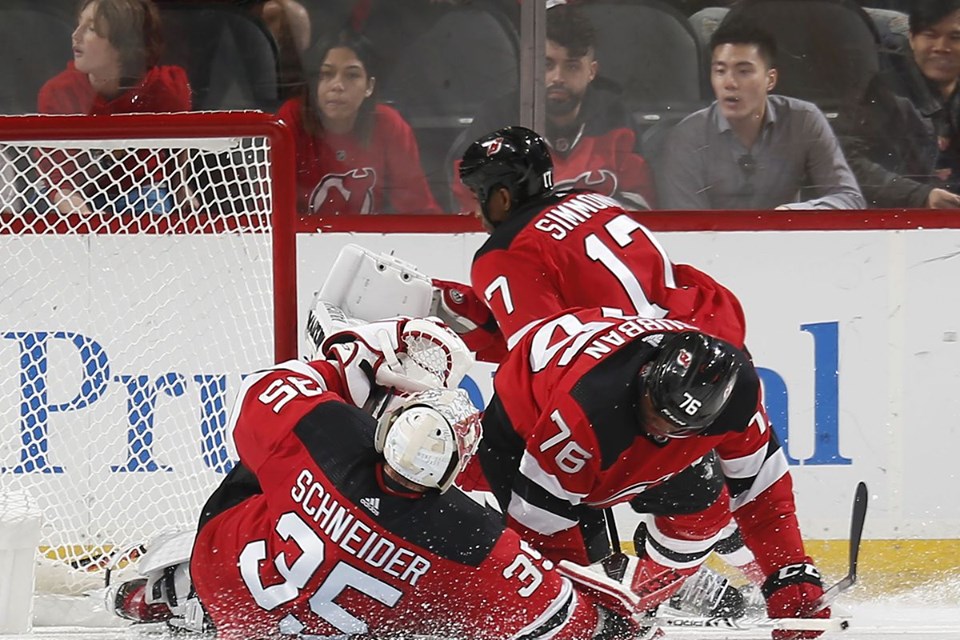 New York Islanders:
After a surprising playoff appearance last year, many pundits were dividing over where the Islanders should fall this season. Considering they are one of the five teams tied for the second wildcard spot, they are set for another under-appreciated season under Barry Trotz. More importantly, Leo Komarov is currently only one point behind Mat Barzal. Komarov has three points in six games and is on pace to crush his previous career-high of 36 points with 41, although it would be much more impressive if he was still a point behind Barzal after 82 games. Expect another first round upset victory for the Isles only to be swept by someone else because, hey, why not?
New York Rangers:
There's not much else I can talk about other than Mika Zibanejad. He has eight points in three games. He's leading the league with 2.67 points-per-game. Most people like to say wait 10-15 games for a trend to emerge, but hey, three games is close enough. Is there a Hart Trophy in the near future for the former Sens prospect? I mean, he's a whole 0.24 points-per-game better than my pre-season Art Ross trophy pick, Connor McDavid and his paltry 17 points in seven games. (pumping my own tires here, but I also picked James Neal to bounce-back with 25 goals, this season and some people thought I was crazy).
Back to the Rangers, Zibanejad good. Rangers bad. Their current position just above New Jersey and Ottawa seems to be right where they should expect to finish when the season is over.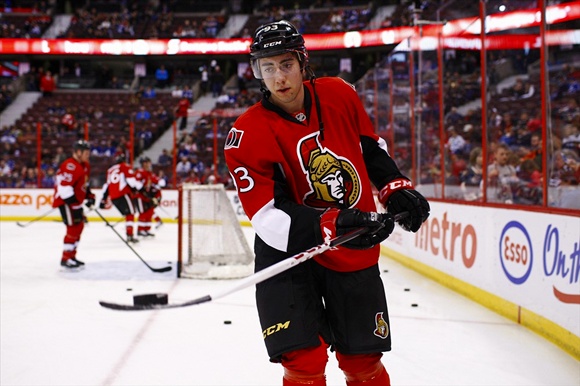 Ottawa Senators:
The Minnesota Wild were called "the worst hockey team I've seen in the last decade" by Ray Ferraro on TSN OverDrive on Wednesday. Why do I bring up the Wild? Well, they beat the Sens 2-0. A 1-4 record and low attendance records fueled by hatred towards ownership leads to a team that is tanking and no one really cares. Is it realistic that a team could win only one in every five games? probably not. However, the Sens will push the boundaries of disappointment this season in a year that will amount to a chance at Alexis Lafreniere (and his current 29 points in 11 games in the Quebec Major Junior Hockey League).
Philadelphia Flyers:
The Flyers are 2-2-1 with five points and were dismantled last night by the high-flying Edmonton Oilers 6-3 (with two of the three goals being in garbage time at the end of the game). After a disappointing season last year, Shayne Gostibehere has zero points (ZERO!) thought five games. The once saviour of the franchise is doomed to a career downfall and will probably be relegated to AHL duty after this season. After all, five games is totally a legitimate sample size as to what to expect out of the former 65 point defenceman.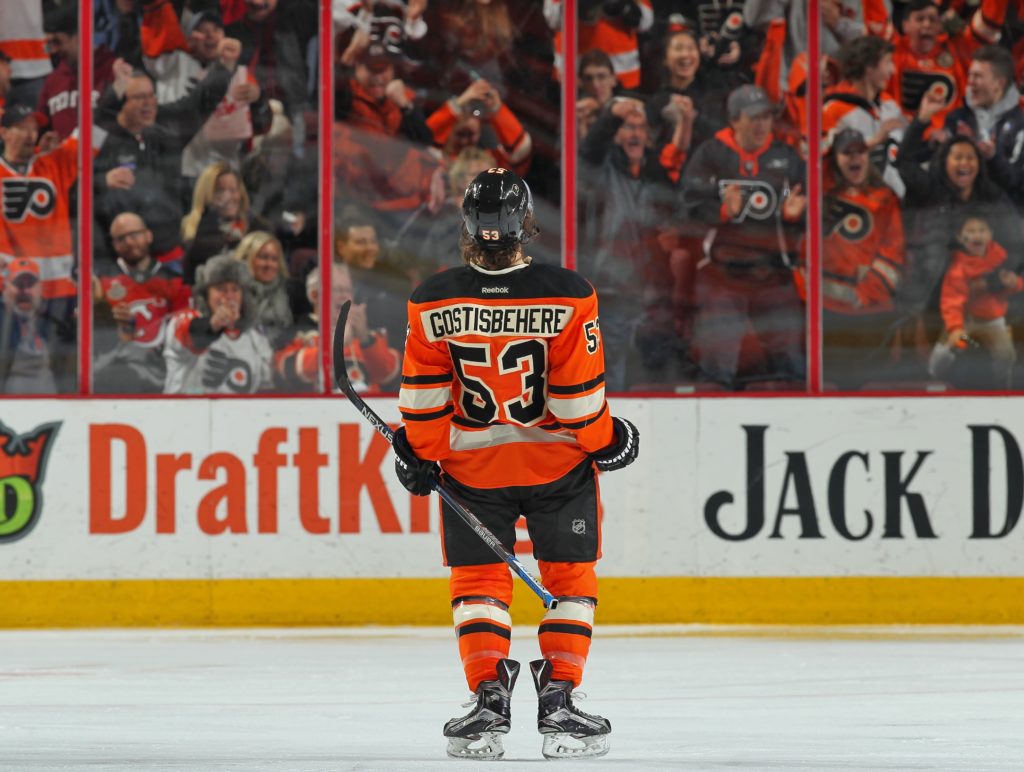 Pittsburgh Penguins:
Despite almost everyone being injured, the Penguins are currently in second in the Metro division (behind Carolina) with 10 points. Hell, even defenceman Juuso Riikola had to step in as a forward on Tuesday due to the Penguins' injury woes. None of that matters, however, as they are clearly starting a bid for another three-peat try with Sidney Crosby doing things like this:
San Jose Sharks:
Who cares about the Sharks' shitty start to the season, when they've added fan-favourite (and former captain) Patty Marleau? His leadership and 30 points will look great as the Sharks finish outside the playoff picture as their fall from grace continues. Maybe I shouldn't poke too much fun, he does have three points in three games so far. By the way, Martin Jones sucks.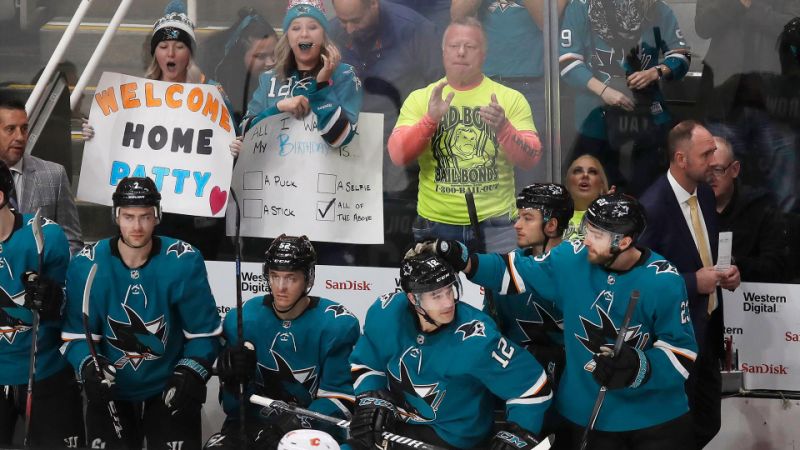 St. Louis Blues: 
The Blues are holding down third place in the Central Division so far and Binnington has looked solid. That means that there's no way they can win the Cup. The Blues are clearly going to have to lose a few games here to get back to last overall in couple of months and call up another no-name goalie so they can win the Cup again. But hey, the Oilers and Sabres are in the top five of the NHL right now, so there's time for lots to change.
Tampa Bay Lightning:
The regular season should be a snore for the Lightning again. Plus Nikita Kucherov even acknowledged the Lightning won't be judged on these regular 82 games, but the playoffs after that. No matter how many MVP wins, and nominations for players for Vezina, Norris, or other awards, this team is all about May and June hockey. This was evidenced in another great article by Pierre LeBrun at The Athletic, which you can read here if you are a subscriber. Expect Kucherov's points to outpace the Lightning's team points this season at around 118-115, instead of the 128-128 tie of last season.
Toronto Maple Leafs:
The Leafs were expected to push the Lightning and Bruins for first place in the Atlantic Division so as to try and avoid another juggernaut waiting for them in the opening round of the playoffs. Through eight games the Leafs have been consistently mediocre, a massive underachievement based on expectations. The Leafs are 4-3-1 and have paced the league with 31 goals for this season, but are also tied for third from last in the NHL with the awful New Jersey Devils with 28 goals against.
Anyways, whether it be Tampa or Boston, another game seven in round one is looking like a real possibility. However, that wouldn't be a very fun hot take, so let's just focus on the surprising rookie, Souperman (Ilya Mikheyev), and hope he keeps up his ridiculous six points in eight games.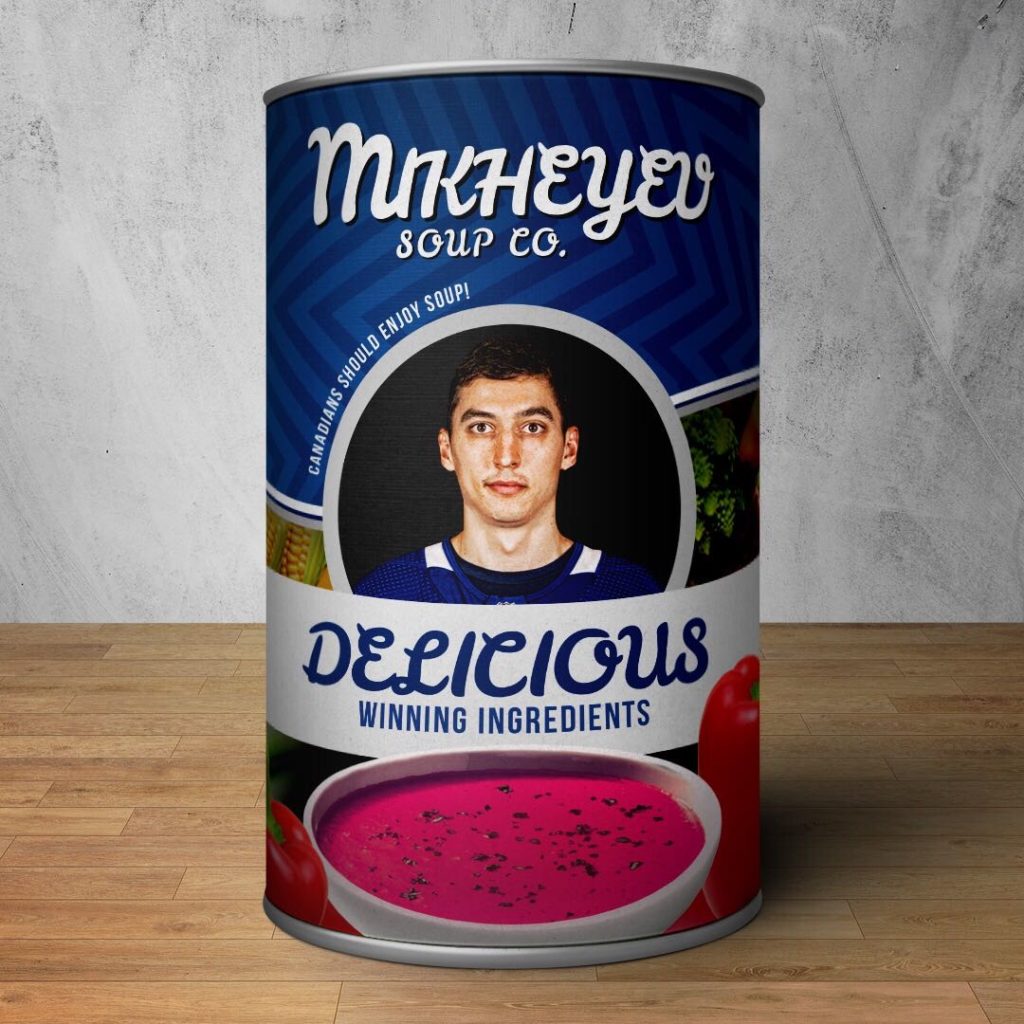 Another six in eight stat? The leafs have let in the first goal – you guessed it – in six of their first eight games. Not helping that last stat is the recent breaking news (as of writing time) captain John Tavares will miss "at least two weeks" with a broken finger sustained during last night's loss to the Washington Capitals.
Vancouver Canucks:
After a slow start, Elias Pettersson has came out firing in Vacouver's last three games, putting up five points during that stretch. The Canucks are also 3-0-0 at home this season, including an inspired performance after naming Bo Horvat captain in the home opener.That's the good news.
The bad news is that Horvat has been held to one point in five games and looks a little out of place trying to carry his own line below the Canucks' top trio of Pettersson, Brock Boeser, and J.T. Miller. Also, the Canucks are currently 0-2-0 away from home. So what's the big takeaway after five games? Well we may never have seen it before, but Vancouver is surely going to end up 41-41-0, losing every game on the road and winning every time at home.
Vegas Golden Knights:
The Knights have had a strong start to the season and are currently third in their division behind two teams they will eventually overtake, the Oilers and the Anaheim Ducks. Mark Stone and Max Pacioretty seem to light it up regardless of whether it is Cody Glass or Paul Statsny between them. Stone has 10 points while Pacioretty has eight, both of which are over a point-per-game pace.
The most interesting stat comes from their inaugural season wunderkind, William Karlsson, who has managed seven assists in seven games, but has yet to record a goal. The former 43-goal man has yet to light the lamp despite taking the fifth most shots among all Knights players and having the third highest ice time among Vegas forwards. Expect that goal dam to burst any game now.
Washington Capitals:
Despite specifically saying they don't have a goalie controversy, the Caps have a goalie controversy. Braden Holtby has been subpar so far, posting a .846 save percentage and getting pulled in his last game. Meanwhile, highly-touted prospect and former first round pick (2015) Ilya Samsonov has been stellar. He has won three of his first four games, while posting great stats, such as his 1.84 goals against average and his .944 save percentage. He even rebounded after letting in two quick goals to the Maple Leafs last night, shutting down the league's best offence for most of the rest of the game, leading the Caps to a 4-3 win.
Keep in mind that Holtby is headed to unrestricted free agency and that the Caps have a younger, cheaper, potentially better option in-house and the Caps could decide to move on from the man that led them to the franchise's only Stanley Cup in 2018.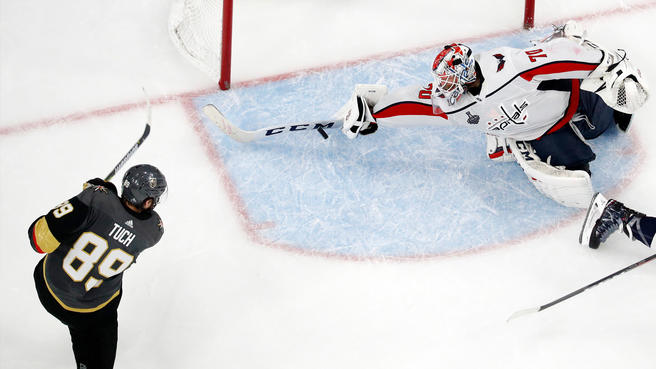 Winnipeg Jets:
Everyone has gone on, and on, and on, and on, about Winnipeg's defence situation and yes, clearly that is a problem. However, you're not going anywhere with a horrendous penalty kill, regardless of who is on the ice. The Jets sit last in the Western Conference currently, killing only 60% of the penalties they take. To put that into perspective, the worst PK% of the last decade was last year's Chicago Blackhawks – they still managed to kill off 72.7% of their penalties.
If only Winnipeg had an imposing, all-around top pairing defenceman they could fish out of somewhere.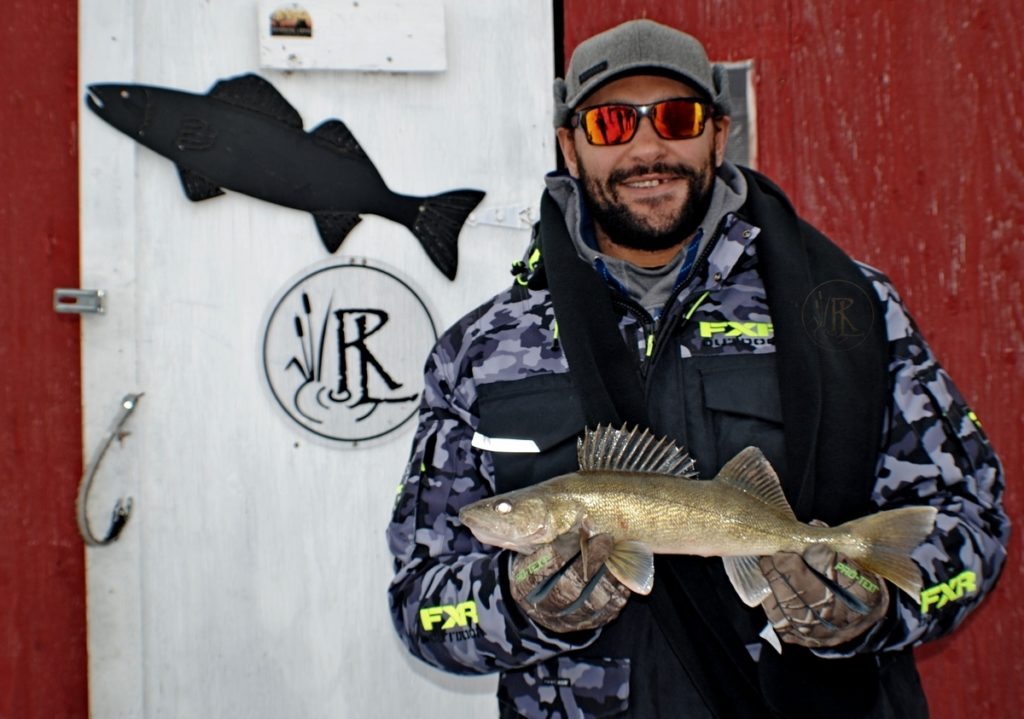 Love Reading About Hockey?

Subscribe to keep up-to-date with the latest and most interesting hockey news!
| | |
| --- | --- |
| | We hate spam just as much as you |