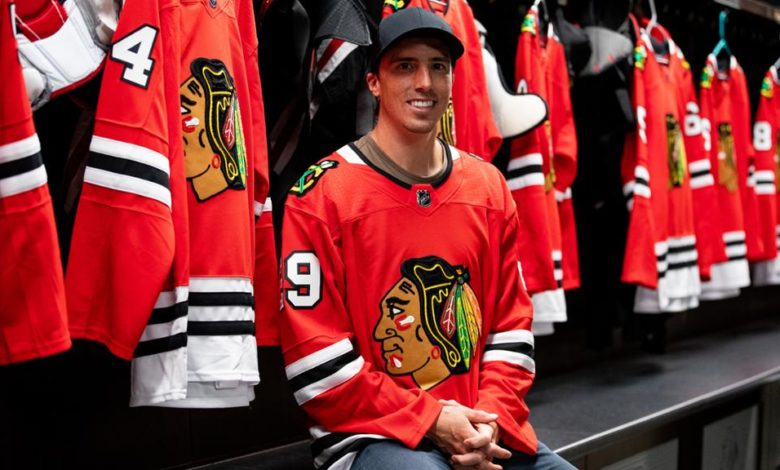 He was drafted first overall.
He's won his Stanley Cups. Three to be exact.
He's a five-time NHL all-star.
He won the Jennings Trophy and the Vezina Trophy this past season.
He was even named to the NHL's 2010's All-Decade first team.
He's ensured an expansion franchise has credibility and became the face of their franchise. He also led them to two Conference Finals and one Stanley Cup Finals.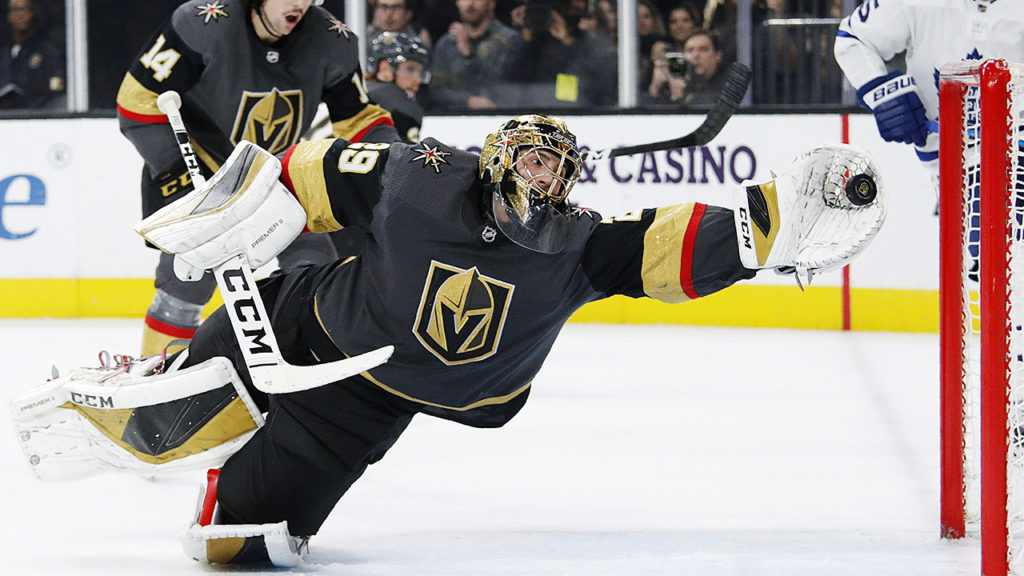 Yet he was almost ready to walk away.
It's jarring to uproot a life you've built after a shocking trade, especially one he had to find out about on twitter:
A source close to Marc-Andre Fleury says that the trade is done, and that the Vezina Trophy winner found out through Twitter. #VegasBorn

— Jesse Granger (@JesseGranger_) July 27, 2021
And his agent, Allan Walsh, made sure the world knew how hurt and backstabbed he felt:
While Marc-Andre Fleury still hasn't heard from anybody with the Vegas Golden Knights, he has apparently been traded to Chicago. Marc-Andre will be taking time to discuss his situation with his family and seriously evaluate his hockey future at this time.

— Allan Walsh (@walsha) July 27, 2021

When his agent said he was considering his hockey future and possible retirement, the hockey world was shaken.
Especially after proving he was still elite by winning the Vezina Trophy for this past season. In fact, it's been 20 years almost to the day since a reigning Vezina winner was traded. In the deal 20 years ago, the Buffalo Sabres traded star keeps Dominik Hasek to the Detroit Red Wings.
Thankfully, Fleury decided to stick it out this season in Chicago and the team even released a video of him wearing his new jersey:
First L👀k#Blackhawks pic.twitter.com/tyX5DA69pg

— Chicago Blackhawks (@NHLBlackhawks) August 2, 2021
With the "will he or won't he?" drama over, now Hawks fans can look forward to Fleury being a steady hand in the crease next season.
Fleury, meanwhile, can focus on proving Vegas wrong for choosing Lehner over him. He can also zero in on some records he's approaching.
That brings us to the main point of this article. Fleury is so close to multiple NHL records that he should consider playing at least a couple more seasons. Why go down as a great goalie in NHL history when he can finish as one of the best all-time?
Martin Brodeur and Patrick Roy essentially own the record books, but Fleury has a chance to put his name at least in the same stratosphere as them for multiple impressive goaltending records.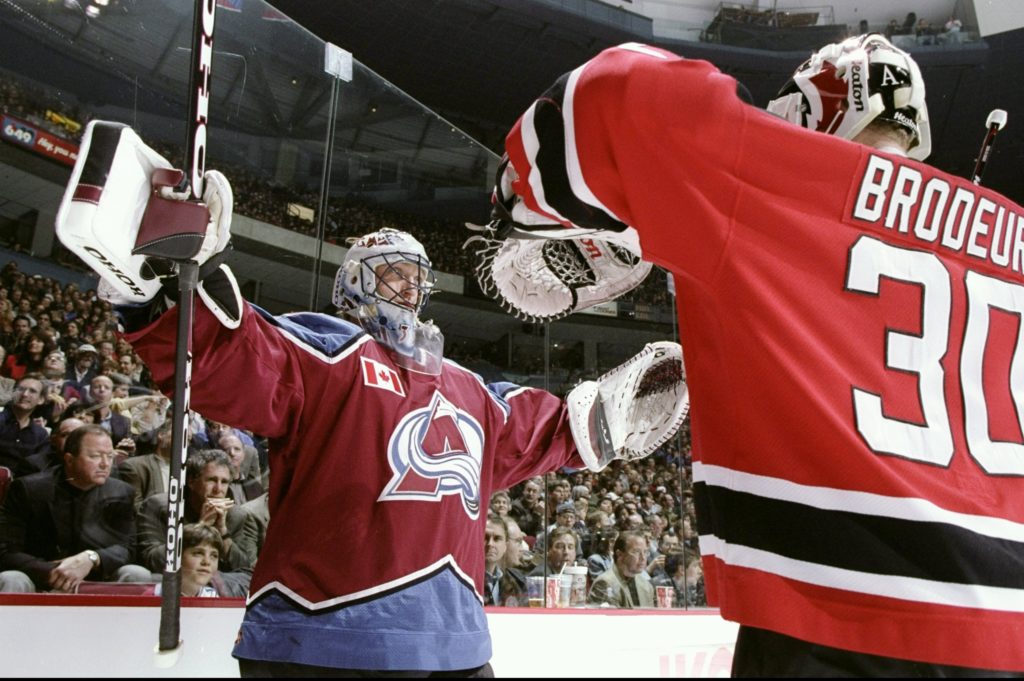 Lets' take a look at some records that Fleury may not end up beating, but still could finish as a top three figure all-time.
Marc-Andre Fleury All-Time Ranks:
Games Played:
All-Time Leader: Martin Brodeur – 1,266 games played
Marc-Andre Fleury: 10th all-time (active leader) – 883 games played
Record Chase Status: Not happening. If Fleury played three more seasons with 50 starts he would just pass Patrick Roy for 3rd all-time (1,029 games played). Roberto Luongo in 2nd (1,044) is very likely out of reach. Fleury would need to play almost five full 82 games seasons to catch Brodeur. Fourth is the likeliest outcome, but third is worthwhile chase for Fleury. Third or fourth, doesn't matter, still incredible.
Career Wins:
All-Time Leader: Martin Brodeur – 691 wins
Marc-Andre Fleury: 3rd all-time (active leader) – 492 wins
Record Chase Status: Fleury is already in third place all-time behind the big two. Brodeur and Roy are at the forefront of a lot of these records both due to their career longevity and their legendary skills. If Fleury played three more seasons he would almost certainly pass Roy in second (551 wins). Sitting 199 wins behind Brodeur, he won't be catching him. Fleury would need six more seasons averaging 33 wins to catch the legendary New Jersey keeper. 2nd all-time is still a nice feather in the cap.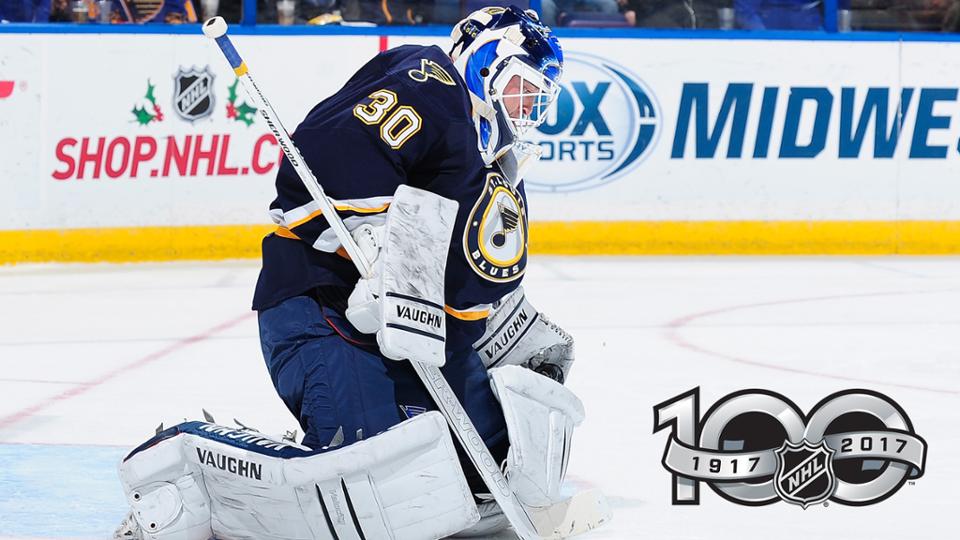 Career Shootout Wins:
All-Time Leader: Henrik Lundqvist – 61 shootout wins
Marc-Andre Fleury: 3rd all-time – 58 shootout wins
Record Chase Status: It's almost certain Fleury will end up first. Even if Lundqvist does play in the NHL next year, which is far from a sure thing, Fleury still will almost certainly pass him. This record may not fall for a while either, Fleury's closest active competitors are Jonathan Quick (46 shootout wins) and Carey Price (34 shootout wins). Neither of whom likely have enough left in the tank to play long enough to catch Fleury.
Most 20+ Win Seasons
All-Time Leader: Patrick Roy – 17 seasons of 20+ wins
Marc-Andre Fleury: Tied 4th all-time (active leader) -13 seasons of 20+ wins
Record Chase Status: Highly unlikely Fleury could beat Roy's record, but not impossible. I think Fleury should play this season and two more. If he did that and managed 20+ wins in each of those seasons, he would be 40 years old and tied in 2nd place with Patrick Roy (16 seasons of 20+ wins). Crazier things have happened but I doubt Fleury plays an age 41 season to chase an obscure record. Especially since even in his current position it speaks to a career of remarkable, Hall-of-Fame levels of consistency. Third all-time seems likeliest.
Career Shots Against
All-Time Leader: Martin Brodeur – 31,709 shots against
Marc-Andre Fleury: 7th all-time – 24,996 shots against
Record Chase Status: Unlikely. Chicago's defense was boosted with Seth Jones but they are far from stellar. However Fleury would need to face over 2,200 shots a season the next three seasons to have a chance to pass Broduer. For context, in Conner Hellebuyck's Vezina-winning season he faced just over 1,700 shots. The likeliest scenario is he finished in-and-around Patrick Roy's spot at third all-time (28,346 shots against). Also, I realized after typing this that the career saves list is pretty much the exact same as the career shots against list, so consider Fleury as a lock for top five in that record as well.
Career Shutouts
All-Time Leader: Martin Brodeur – 125 shutouts
Marc-Andre Fleury: 15th all-time (active leader) – 67 shutouts
Record Chase Status: There's not a chance in hell Fleury gets close to the top three of Brodeur, Terry Sawchuk (107 shutouts), and George Hainsworth (94 shutouts).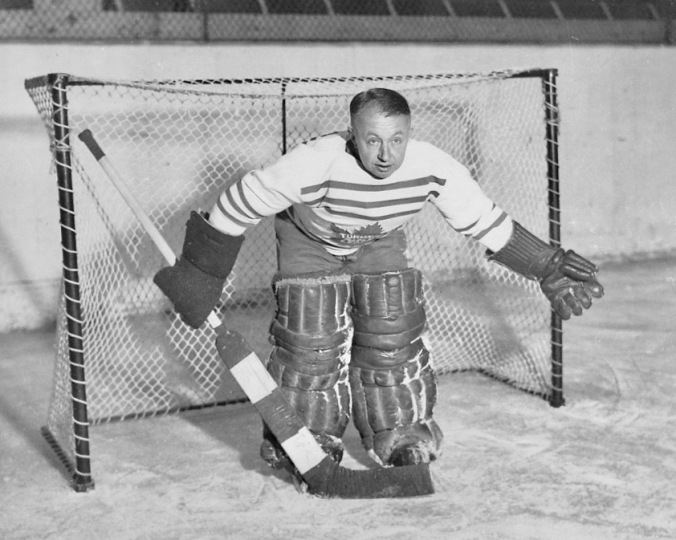 That said, Fleury still has a good chance to get another 10-15 shutouts IF he plays three more seasons. 10 more shutouts would catapult Fleury to the top 10 (tied in 9th is Luongo at 77 to be exact). 15 more shutouts would tie him in 5th all-time with the legendary Jacques Plante with 82 shutouts.
All-in-all, as you can see above Fleury has a clear case for the Hall-of-Fame as one of the top 10 goalies of all time. But why not stick around another couple of seasons past this one and be one of the top three all-time?