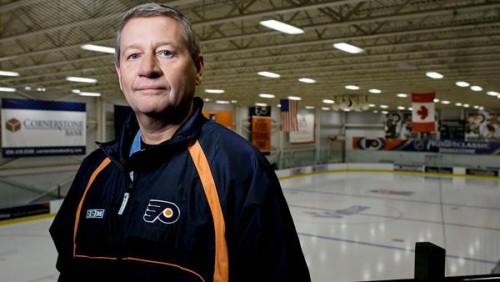 I'm about a day late and a few leagues in over my head, but here goes nothing.
Announced in a press release yesterday, the Sunrise-based Florida Panthers and it's parent company, Sunrise Sports & Entertainment, LLC, have secured the services of 55-year old Peter Luukko-a respected name in the sports entertainment industry-naming him Executive Chairman of the Cats' controlling firm (how about THAT for a run-on sentence?).
Luukko boasts over 25 years of relevant experience to go along with a badass Scandinavian surname, having manned the helm of Comcast-Spectacor, L.P.-controlling outfit of the Philadelphia Flyers-for longer than I've been a sentient human being. In addition to overseeing the Broad Street Bullies, he served as a member of the National Hockey League Board of Governors while supervising Comcast-Spectacor's facility-management branch, a division responsible for upwards of 125 sporting venues and sites of that ilk. He also played a key role in the Flyers' participation in a bunch of other cool sh*t; I am, however, too busy with the Florida-Kentucky hoops match-up to speak at length about this topic, so I'ma just leave this here.
Mr. Luukko will join forces with Sunrise Sports & Entertainment CEO/President Rory Babich and Executive Vice President/General Manager Dale Tallon with the ultimate aim of becoming a "world-class sports and entertainment company". And now, let's hope that Michael Frazier, Dorian Finney-Smith and a miraculous apparition of Patric Young can hand those Wildcats their first loss of the season/save our own campaign from total failure AHHHHHHHHHHLEHGOGATA.
Love Reading About Hockey?

Subscribe to keep up-to-date with the latest and most interesting hockey news!
| | |
| --- | --- |
| | We hate spam just as much as you |