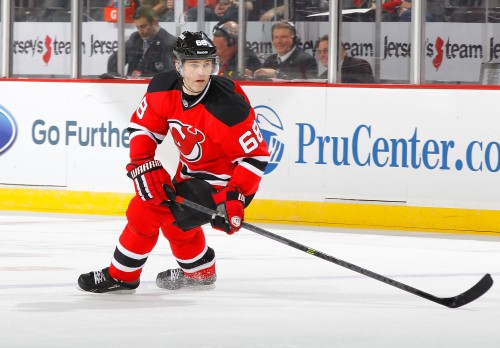 In the words of the great philosopher-poet Josh Nichols, "HUH?". 
With his team in the hunt for a playoff berth, Florida Panthers' General Manager Dale Tallon took the whole "#throwbackthursday" thing to a whole new level, snagging living legend and bonafide G.O.A.T Jaromir Jagr to the Sunshine State in a trade earlier today. The price? A 2015 second-round pick to go along with a conditional 2016 third-rounder. The return? A 43-year old future Hall of Famer who's electric skill has fascinated players and fans since before the Panthers were even a thought in Gary Bettman's sick, twisted mind.
Yeah, yeah, this Czech may be old, but he can flat-out ball. A little primer: over the course of a 21-year NHL career, the 6'3″, 230-pound native of Kladno has skated in 1,530 games, commanding the respect that the active leader in points (1,784), assists (1,068), goals (716), plus/minus (+284) and power play goals (202) deserves. In the grand scope of league history, he places first in game-winning goals (127), fifth in points, sixth in goals, seventh in assists and 13th in games played, all adding to the mythos of a man who once sported the single greatest mullet to ever have been spotted in the Northern Hemisphere.
It isn't like he's washed up, either. At the tender young age of 41, he paced the New Jersey Devils with 67 points in 82 games-note that he didn't miss a single tilt during the 2013-2014 season. Furthermore, he sat a mere two points back for the team lead in points this year, his eleven goals sitting third on the Devils' season leaderboard. If advanced stats are more your speed, rest easy with the knowledge that he too led his former club in On-Ice Corsi and Relative Corsi, all the while operating at a below-average PDO of 981 (essentially, a measure of "puck luck" deduced by adding On-Ice Shooting Percentage and On-Ice Save Percentage). In plain English, this nonsense translates to "he's basically pretty good at slinging rubber on net, and thank seven-pound six-ounce newborn baby Jesus that he can score too because 2.32 goals a game ain't gonna get us into the postseason".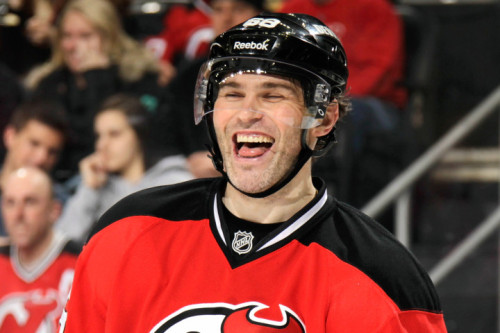 While I'm not overly thrilled about the Cats' giving up of a second-round draft pick in a draft that's being touted as the deepest draft in recent memory in exchange for a Bro King who's closer to 60 than he is 20 (how about THAT for a run-on sentence?), I like the premise. In Jagr, the Panthers receive a time-tested and proven professional, capable of changing the game with a flick of his wrists. Physically, the hulking skater slots in perfectly with fellow behemoths Nick Bjugstad and Jimmy Hayes, giving Gerard Gallant another power forward to use at his disposal. His greatest benefits are born in the offensive zone; now only the fourth Panthers skater on the roster eclipsing ten goals, Jagr's enduring scoring touch could potentially jump-start the Panther power play, and the offense as a whole, for that matter. Shifting gears, he has intangibles about him that would make Tim Tebow cry tears of joy. Touted and praised for his steely work ethic-the man would bring his hockey stick into the Dallas Stars' hot tub to push water and improve his grip strength, for crying out loud-Jagr is the perfect mentor, shepherding a young core of players by example and hopefully instilling in them the will to win and the determination to go about doing it.
Oh, and the possible marketing ploys? Two-for-one Jaromir Jagerbombs at the BB&T Center's concession stands? Priceless. You cannot make that kind of stuff up.
Love Reading About Hockey?

Subscribe to keep up-to-date with the latest and most interesting hockey news!
| | |
| --- | --- |
| | We hate spam just as much as you |