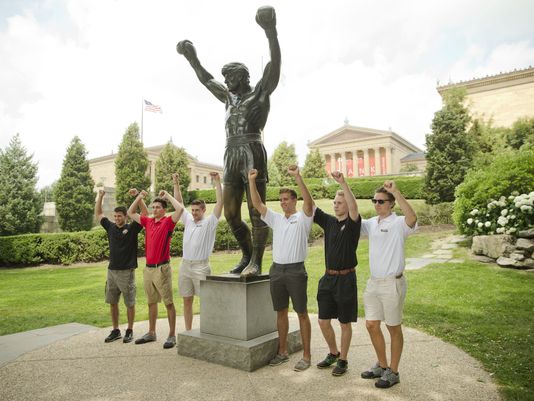 A long time ago, in a galaxy far, far away, I penned this article; dealing with the plethora of reasons the Florida Panthers should use their number one selection on Barrie Colts defenseman Aaron Ekblad, I had constructed what-in my youthful naivete-appeared to be an unassailable position. It was straightforward logic. Game, set, match. Checkmate. BADA-BING. However, the obvious occurred; General Manager Dale Tallon explicitly stated his desire to shop the selection, bringing up a myriad of new scenarios and rumored trade packages that have set the five people living in Pantherland on razor's edge.
With the 2014 NHL draft less than 24 hours away and the rumor mill churning out situations at ludicrous speed, it's becomes easy to lose truth in the muck and excitement generated by the impending ceremony. Odds are Tallon will deal the pick, seeking to move back and acquire an established roster player or two to complement the club's burgeoning young core. What he does with the pick he receives remains very much up in the air, but one thing remains grounded and very much real; Tallon has acknowledged his desire to add a sniper, a pure goal-scorer, the likes of which have not set foot in the National Car Rental/Bank Atlantic/BB&T Center since ye olde days of the Russian Rocket.
The Panthers' stockpile of big, skilled pivots could definitely use a bonafide poacher on their wings, helping their centers pack an extra dollop of FALCON PUNCH to bolster an otherwise pallid offense. Two names have buzzed quite a bit around the interwebz, identified by the Edmonton Journal as players of interest to the Panther organization, and both possess the potential to fill the Cats' home ice advantage to the brim. Ladies and gentlemen, meet Nikolaj Ehlers and William Nylander.
Nikolaj Ehlers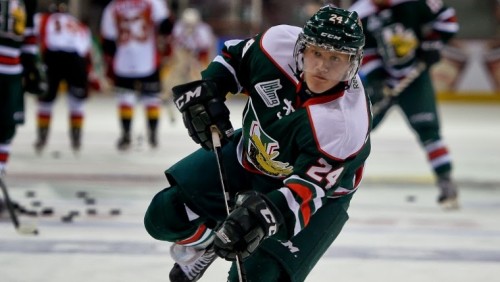 LW
5'10″/176 lbs.
Halifax Mooseheads (QMJHL)
If there ever was a process to capture lightning in a bottle, Ehlers-pronounced "EEL-ers" (I f***ed that one up too, don't worry)-may very well have found it. The fleet-footed Dane is regarded as the swiftest skater in the draft, capable of blowing past even the most sound-skating blue-liner and unleashing his laser-guided wrister on whatever poor sap just happens to be wearing pads. As a rookie in the Quebec Major Junior Hockey League, the diminutive left wing suited up for a Halifax Mooseheads squad lead by Tampa Bay Lightning prospect Jonathan Drouin; typically skating on a line separate from the resident phenom, he potted a remarkable 49 goals through 63 games, hitting an astounding mark of 104 points.
His goal and assist totals both placed top-seven league wide; no other rookie sniffed the top-twenty. Stacking his trophy case, he reeled in Rookie of the Year, Offensive Rookie of the Year, Best Pro Prospect, All-Rookie Team and Second-Team All Star honors in his first season of North American hockey. He's played alongside Tyler Seguin and Patrick Kane at Biel in the Swiss Top League; he's made short work of competition at the World Junior level. THE KID PLAYED SOCCER FOR THE DANISH NATIONAL TEAM AND KNOWS FIVE LANGUAGES. HE'S A DAMN NEAR PERFECT HUMAN BEING.
William Nylander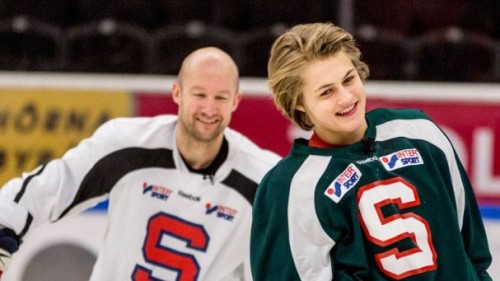 C/RW
5'9″/169 lbs.
Modo (Swedish Elitserien)
Coming from the NHL equivalent of a thoroughbred bloodline, young William Nylander is the son of one Michael, a veteran of some 920 games. Compared to Ehlers, the Swedish utility man possesses the versatility to line up on the wing or under center, allowing him to use his top-notch speed and quick, accurate shot as well as his elite playmaking ability to full potential. Bouncing around the Swedish circuit, the then 16-year old Nylander logged a successful stint playing alongside his father at Sodertalje, notching nine points off of six goals through 28 regular/postseason games.
The now 18-year old eventually settled in this season with Modo in the top-flight Elitserien, accruing seven points off of a lone goal in 22 games playing against people many years his senior (aka-GROWN ASS MEN). Slaying b****s on the international stage, the shifty forward caught the attention of scouts after going 2-8-10 in eight games at the World U-17 Hockey Challenge, following it up with an even stronger showing at this year's U-18 World Championships. Garnering Best Forward distinctions for his stellar play, he lead all players in assists and points, totaling six goals and ten assists. Although his defensive work leaves something to be desired, he's got his flow game down strong.
So that's that. If we have the opportunity to trade down and rake in a killing in the process, by all means Dale, pull the trigger. Just don't draft a punter in the first round.