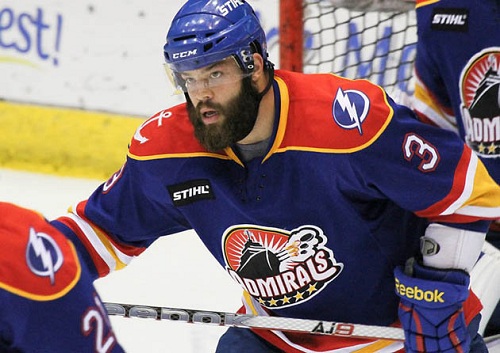 In not so stunning news, Tampa Bay Lightning defenseman Brendan Mikkelson is headed back to Syracuse.
Bolts general manager Steve Yzerman announced on Monday that Mikkelson, a frequent healthy scratch for coach Guy Boucher, has cleared waivers and will return to the Lightning's American Hockey League-affiliate Syracuse Crunch.
Mikkelson has played in just four games for Tampa Bay this season, and this marks his second return to the Crunch. Each time has been described as an opportunity for Mikkelson to get playing time and stay in shape.
The Lightning have called up defenseman Radko Gudas from Syracuse in order to even things out at the big-league level. Gudas has a plus/minus of +32 in 57 games for Syracuse this year, leading the AHL. Damian Cristodero of the Tampa Bay Times describes him as a "defensive-minded bruiser."
Tampa Bay also acquired forward Dan Sexton from the Anaheim Ducks in exchange for Syracuse forward Kyle Wilson. Sexton has 16 points in 27 games for the Norfolk Admirals, Anaheim's AHL-affiliate.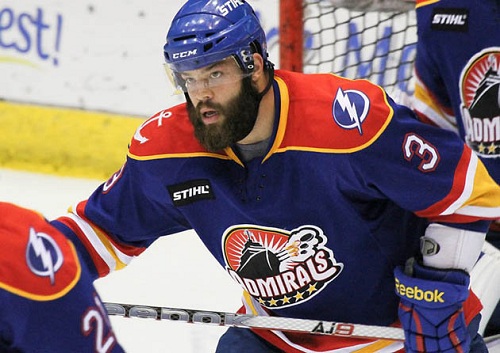 He probably won't see the ice in the Tampa Bay Times Forum this season barring a few injuries to key forwards on the team.
Neither of these moves will probably help this cellar-dwelling team much. Until the goaltending and defense vastly improves, winning games will continue to be a struggle for Tampa Bay.