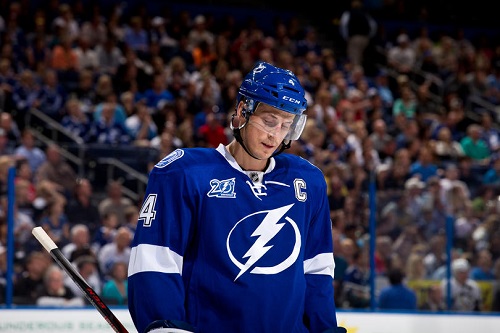 The Philadelphia Flyers have signed 33 year old forward Vincent Lecavalier to a five-year, $22.5 million contract.
The former Tampa Bay Lightning captain became a free agent after his former team bought him out this off-season. The move helped the Lightning extinguish Lecavalier's $7.727 million salary cap hit through the 2019-20 season. His new deal with the Flyers will also include a full no-movement clause.
The forward has ten goals and 32 points in 39 games with the Lightning last season. Vincent has spent his entire NHL career with Tampa Bay where he has compiled 874 points in 1,037 games. Lecavalier is also a playoff performer and has put up 52 points in 63 NHL playoff games.
The 33 year old won the Stanley Cup in 2004 with the Lightning and also won the Rocket Richard Trophy in the 2006-07 season where he had an NHL best 52 goals.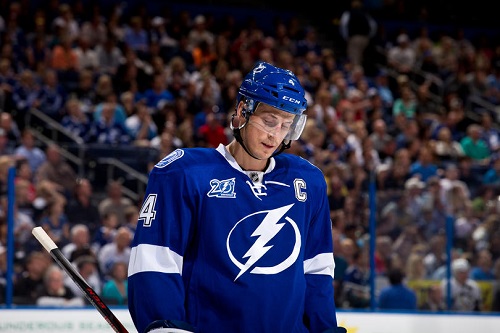 The Problem with Lecavalier is he has missed 43 games over the past three seasons with injury. He can't stay healthy but the Flyers still spend heavy money on the aging veteran. With a solid offense, It seems the focus this off-season for the flyers should be on defense and goaltending. This move doesn't support that need. Lecavalier is actually minus 117 in his NHL career.
Lecavalier will help bring his playoff experience to a team that missed the playoffs last season. He will likely center the Flyers second line as Claude Giroux is the top line center. The current second line center Brayden Schenn will likely be moved to the wing as a result.
If Lecavalier plays out his deal in Philly he will have a total of $121,716,667 in career earnings, the highest in NHL history. The 33 year old was the 1st overall pick in the 1998 NHL draft.