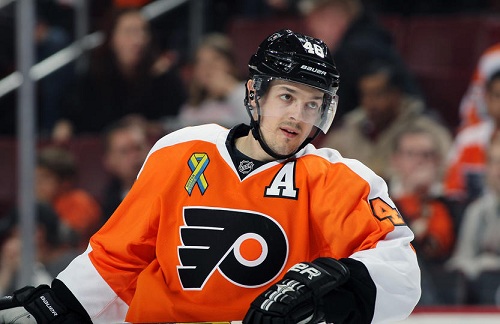 The Philadelphia Flyers have announced that they will be buying out the final two years of Daniel Briere's contract. The 35 year old veteran forward had 16 points in 34 games this past season.
The move will take $6.5 million off the Flyers' salary cap and will help the team get under the cap, which will drop from $70.2 million to $64.3 million next season.
The Flyers will now have to pay Briere 75 percent of his remaining money owed from his original eight-year contract he signed in 2007. This means they will be paying the 35 year old $3.75 million.
"I just want to say thank you to all the fans and my teammates for the wonderful last six years here," Briere said in a statement. "Also, I want to thank the Flyers organization for treating me so well during my stay here. I will always be grateful to everyone around the team for my time spent as a Flyer."
The forward became a fan favorite in Philly due to his brilliant performance in the post-season. He has 109 points in 108 playoff games. When the Flyers went to the Stanley Cup Final in 2010, Briere had a whopping 30 points in 23 playoff games.
Overall, he has 286 goals and 659 points in 847 NHL games split between the Flyers, Buffalo Sabres and Phoenix Coyotes. Briere's production has been declining since a superior year in 2010-2011. He put up 68 points that year but followed up the next season with only 49. He has only notched 16 points in the limited amount of games he played this past season.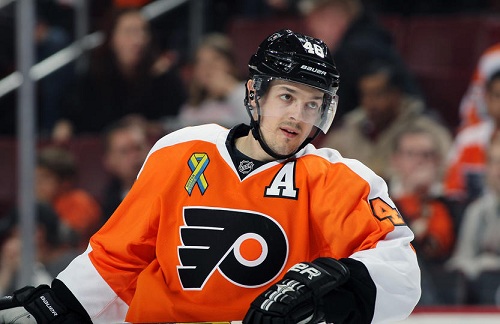 The Flyers are looking make changes to their roster after missing the playoffs last season and being eliminated in the second round in both 2011 and 2012.
"I met with Danny last week and informed him of our decision to use a compliance buyout on his contract," Flyers general manager Paul Holmgren said in a statement. "This was a very difficult decision for us to make as Danny has been a very good player for us over the past six years. Danny came to our organization as a free agent in July of 2007 and has been a tremendous player, person and role model in all aspects and for that we thank him. We wish him continued success and best wishes in any future endeavors."
Daniel Briere will always be respected in Philadelphia as he has done great things for the team. He brings his heart and soul for the playoffs and almost led the team to Lord Stanley. All good things must come to an end and unfortunately for Briere, his time in Philly is up.