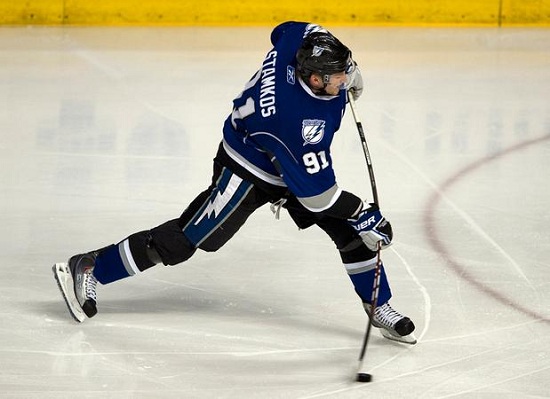 In 2004, the Lightning had just won the Stanley Cup for the first time in franchise history. The NHL proceeded to lock out the entire 2004-2005 season. Although this enabled the Lightning to hold the Cup for two years, once hockey returned, the Lightning began a gradual decline to the bottom of the league.
As the current NHL lockout continues to drag on, many fans are worried the Lightning will once again be negatively affected by an extended work stoppage. Many fears and questions are running through fans heads regarding what the Bolts will be like when they finally do return. I have decided to tackle a few of these questions as the lockout extends late into its second month. Here, I will discuss how this lockout will affect the Lightning's star player, Steven Stamkos.
Are we missing one of the prime seasons of Steven Stamkos' career?
Unfortunately, the answer is definitely yes. A season of 50+ goals is basically a lock for Stamkos at the elite level he is currently playing at. He would probably be around 40 assists and 100 points overall as well. Obviously, it doesn't really need explaining that people get older and their body begins to break down. He is also continuing to develop as a player and an extended period such as this will stunt his growth as an all-around player.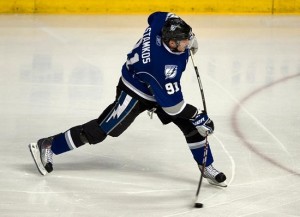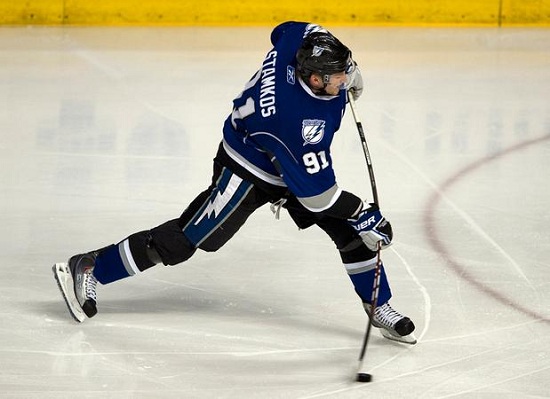 The upside is that Stamkos is still very young, at just 22 years old. He could legitimately still have about 8 prime years left, as most hockey players tend to peak somewhere around age 27-30. Even following that, Stamkos could remain productive well into his 30's as teammates Vincent Lecavalier and Martin St. Louis have continuously proved.
However, right now, Stamkos continues to sit and train, waiting for the lockout to end. He said on November 1st he will wait another "two or three weeks" before deciding about playing in Europe. Lightning fans (and hockey fans) can only hope the lockout ends before then.
AHL Update
The Syracuse Crunch has registered points in seven of their first eight games, attributing to a 5-1-1-1 record. They have garnered 12 of 16 possible points so far. Reigning AHL MVP Cory Conacher has recorded points in each of their first eight games.
Ironically, the Crunch is currently tied with the Norfolk Admirals (6-2-0-0) at the top of the East Division after a franchise shift following last season. In Week Five, the Crunch will play the Hamilton Bulldogs twice before returning home to face the Rochester Americans on Saturday.
More questions to come, stay tuned! Or ask a burning question you have! @GainesTaylor
Love Reading About Hockey?

Subscribe to keep up-to-date with the latest and most interesting hockey news!
| | |
| --- | --- |
| | We hate spam just as much as you |