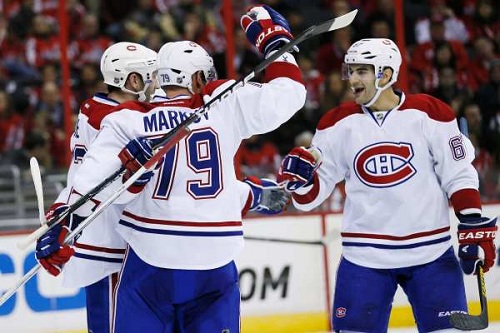 The Montreal Canadiens beat the Washington Capitals Thursday night 4-1 and are on their first winning streak of the season. Tomas Plekanec, Andrei Markov, Brian Gionta and Josh Gorges scored for the Habs, while Carry Price turned aside 22 of 23 shots to get the win. After beating the Florida Panthers 4-0 on Tuesday, Montreal played the same team game and that paid off for them again.
"Everybody works hard and tries to stay on the same page," Markov said. "(We) try to stick to the system — and that gives us success."
All four of the Habs' goals came in the second period. Plekanec was given a great pass from Markov and had the whole net to open the scoring. A minute later, Markov scored his own goal and Montreal was in the lead for good.
Those two goals were on the powerplay, the same powerplay that scored two against the Panthers. Coach Michel Therrien cited Markov's play as the reason for that success.
"He controls the game really well; he's got such an important role for us," Therrien said. "He competes so hard, he's tough to play against. And he's doing a very good job on the power play."
After Gionta scored from a great Rene Bourque pass and Gorges fired a slapshot in from the point, Montreal and Washington went into the second intermission in very different places. The Canadiens were in control and was playing like a top team; not one that finished in last place only one year ago.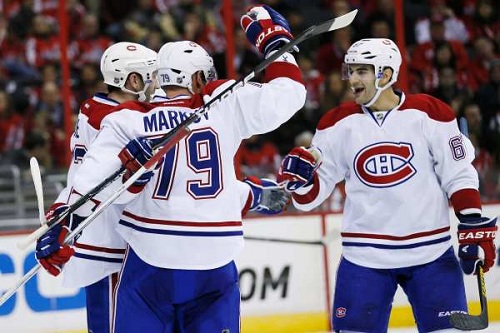 Washington got on the board late after the Habs defence left Joey Crabb all alone in front. But by that point, it was too late for a comeback and Montreal comfortably won. For a team on the rise, Montreal is playing great hockey right now and are a team to watch right now.
Montreal's next game is Sunday, Jan. 27 at home against the New Jersey Devils.