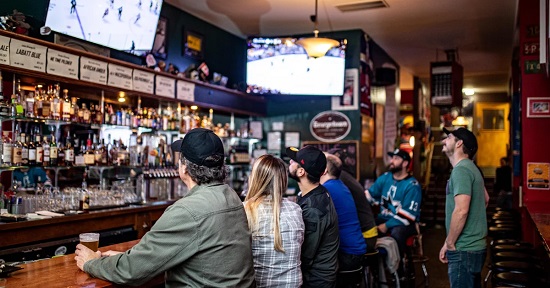 With Montreal losing their way into the last playoff spot a few days ago, we know all 16 teams that will be competing in the 2021 Stanley Cup Playoffs. And after Colorado clinched the President's trophy Thursday night, we now know all of the match-ups for the first round.
That means we can have a bit of fun and look ahead at what may or may not happen in each match-up and who may advance.
However, I didn't want to just do the standard "these are my predictions" type of article. Everyone does those. And you likely care about my opinion as little as any other stranger on the internet. With that in mind, I decided to do a "playoff confidence meter" and have a bit of fun with the first round preview.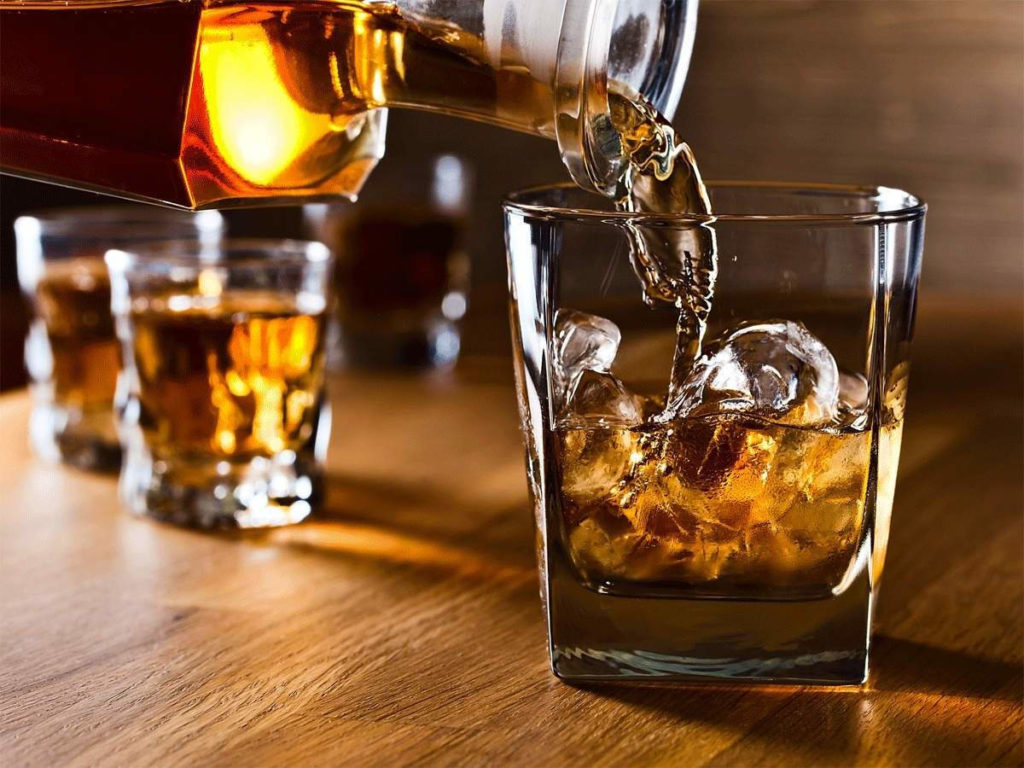 So instead of saying "The favorite will win in 5 or 6 games" like you'll see everywhere else, I'm going to tell you how confident each team is heading into the matchup, and with their chances overall – with a bit of an alcohol-based twist for those of you who could enjoy a drink or two during your team's games.
Also for those who like to see the odds and possibly place a wager or two through the playoffs then you should check out ATS and their betting trends!
When you're done reading the article, feel free to comment on our Facebook page if you had a laugh and I'll gladly do it for each round.
Discover Central Division:
Carolina Hurricanes (1) vs. Nashville Predators (4)
Carolina Hurricanes Confidence Meter: A couple of pints at the bar catching up with friends.
Carolina is definitely one of the top contenders this season, even if their location in a small market doesn't lend to them getting enough credit. They finished third in the league, and two points out of first, for a reason. Nashville should be a quick out for Carolina. With Andrei Svechnikov, Sebastian Aho, Martin Necas, Dougie Hamilton, Teuvo Teravanian, and more in tow, and after a 6-2-0 season series against the Preds, they have no real reason to worry, and thus are just a couple of pints relaxing with some friends at the pub.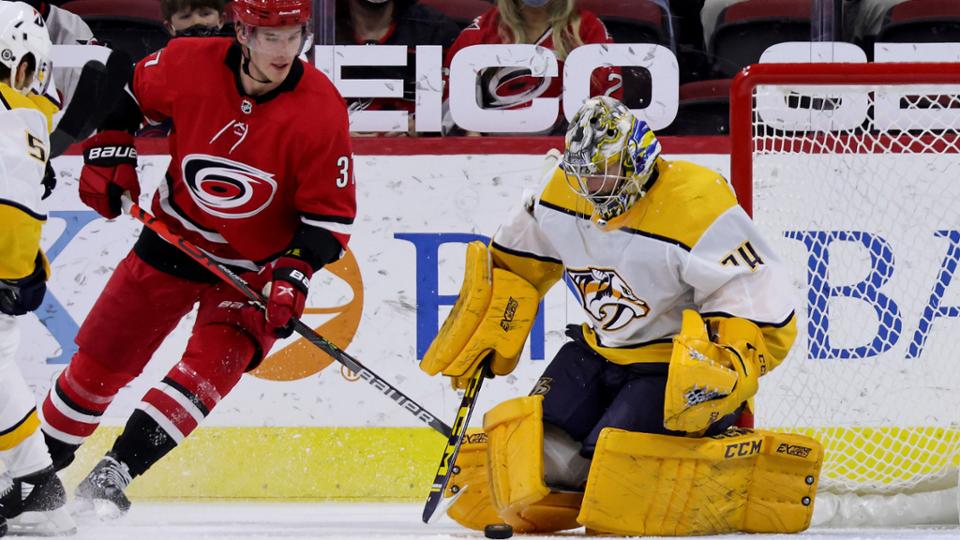 Nashville Predators Confidence Meter: A glass of water while waiting to drive your friends home.
Nashville is a feel good story after going from complete seller to playoff candidate with the rebound of their team throughout March and April. That said, despite a feel-good story with Pekka Rinne, they are just a placeholder until Carolina beats them. That is why they are just the designated/sober driver. Are they better offensively? No. Do they have the better defense? That is arguable despite last year's Norris winner, Roman Josi, patrolling the blueline. They aren't really supposed to be here, and they finished 2-5-1 against Carolina in the regular season, so they might as well stay and enjoy it while they can, while preparing for an offseason that could see some pain. Need to stay hydrated for that to make the correct decisions for the franchise going forward.
Florida Panthers (2) vs. Tampa Bay Lightning (3)
Florida Panthers Confidence Meter: A fifth of whiskey by yourself in your parent's basement.
The Panthers won the regular season meetings between these two teams comfortably, going 5-2-1. That said, despite Joel Quenville's coach of the year candidacy, the Panthers may not have the depth the Lightning have. This is going to be a long battle, but I would say Florida is looking for at least a fifth of whiskey here. And they're drinking it alone hoping they can get some liquid courage to overcome the foe at hand. Something to calm the nerves and keep them confident, even if the odds are against them. Staring down the defending Stanley Cup champions is no easy task.
Tampa Bay Lighting Confidence Meter: A fruity cocktail on the patio.
Tampa Bay has nothing to worry about. Yes, they went 3-5-0 versus Florida in the regular season, but it's just the regular season. There is no salary cap in the playoffs, so Tampa can bring back both Steven Stamkos and Nikita Kucherov from the IR with no repercussions. Even if Florida beats them in the first round, can you really be upset after winning the Cup last season? A fruity cocktail on the patio with friends should show that you're happy to enjoy a relaxing evening out, but you don't need to overdo it.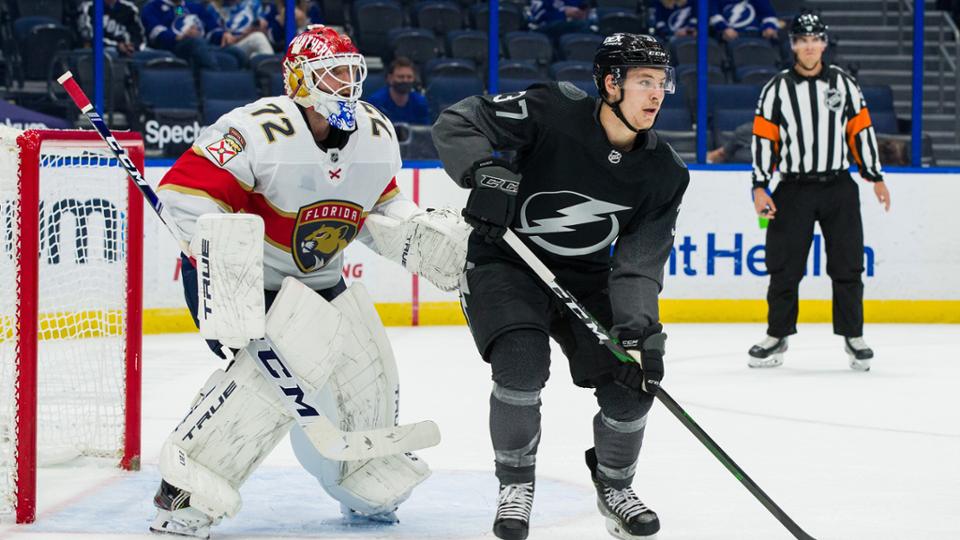 MassMutual East Division:
Pittsburgh Penguins (1) vs New York Islanders (4)
Pittsburgh Penguins Confidence Meter: A two-four of beer and three shots of tequila.
Pittsburgh should be favorites in this series. Pittsburgh has the better offense and both sides have a couple of questions on defense. They finished 6-2-0 against the Islanders this season. So why should they be drinking so much? You need not look further than the 2019 series sweep the Penguins endured at the hands of the Islanders. Just read Bryan Rust's thoughts on the series courtesy of NHL.com:
"You've got to pay attention to the details because any little thing that can go wrong, any little mistake can end up in the back of your net.
Crosby and Malkin's time is slowly running out. Pittsburgh fans and the team itself will need to be in one to try and hold out this series while Barry Trotz and the Islanders strive for 1-0 games each night. Drinking the demons from your past away seems like what Pittsburgh will be doing, win-or-lose, who knows how they'll look coming out at the end of the series.
New York Islanders Confidence Meter: Some Bailey's in their coffee.
Pittsburgh has proven they can win in the playoffs, but in a league that is more "What have you done for me lately?" the Islanders are more proven recently, going all the way to Eastern Conference Finals last season. The Islanders deserve their reputation as hard to play against, especially against the Penguins even if they did finish 2-4-2 against Pittsburgh in the regular season. That said, Trotz has proven time and time again he can lead a team further than they deserve. This team just needs a shot or two of some Bailey's in their coffee to warm the blood, but still keep them thinking straight enough to do what they need to advance. They need to play smart hockey to win.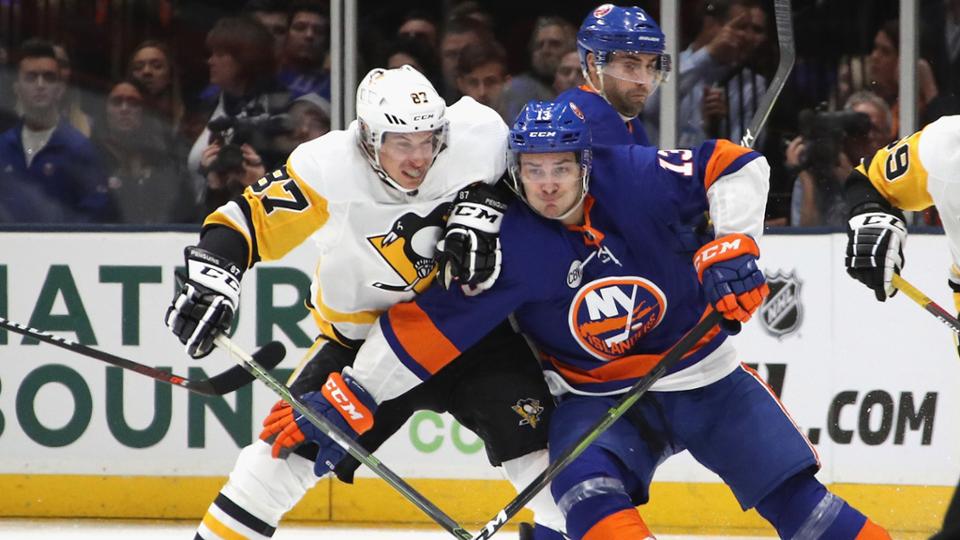 Washington Capitals (2) vs Boston Bruins (3)
Washington Capitals Confidence Meter: Every bottle of Vodka in Washington.
The fun story of the series is Zdeno Chara facing off against his former team, trying to put down the franchise he led to a Stanley Cup in 2011 and two more finals appearances in 2013 and 2019. The true story though is how great of a series and how close it should be. Washington finished dead even with Boston at 4-4-0 in the regular season. It should be a long, tough series, but what better way to motivate a couple of Russian superstars in Alex Ovechkin and Evgeny Kusnetsov than promising all of the Vodka in the area after the series is done? Plus, if Ovechkin is drunk enough, Ted Leonsis may get a better deal when they negotiate Ovie's new deal this summer.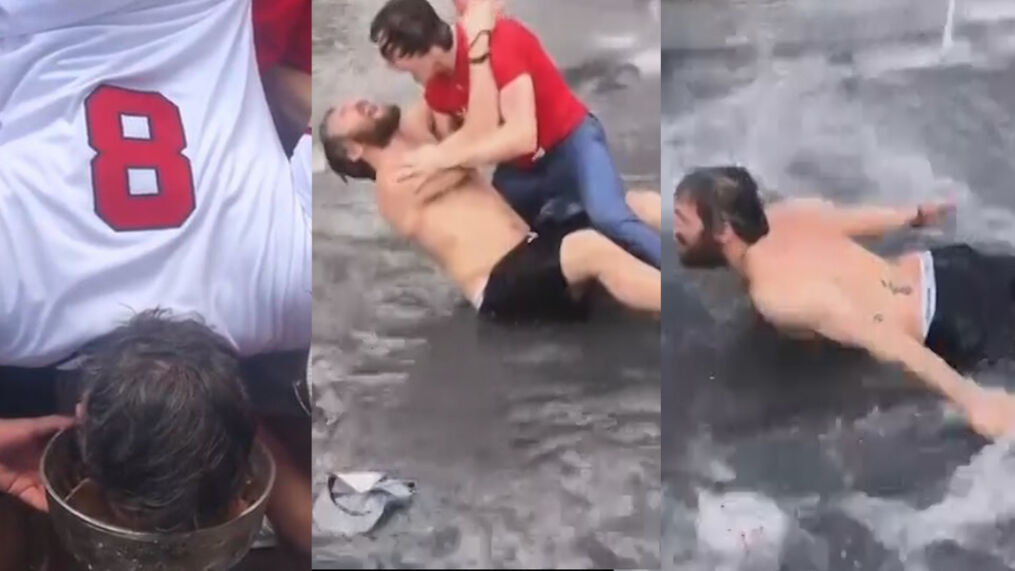 Boston Bruins Confidence Meter: A cooler full of Samuel Adams in the middle of the locker room.
Although I mentioned above that Washington was even in terms of wins against Boston this season, the Bruins did actually come out on top in terms of points, managing two loser points and finishing 4-2-2 against the Caps. The Bruins can match Washington shot-for-shot (pun intended) with their top line of Patrice Bergeron, David Pastrnak, and Brad Marchand – while also have a solid second option featuring underrated centerman David Krejci and their new addition who looks like a new man, Taylor Hall. The Bruins also have a clear advantage in goal with Tuukka Rask over Washington's two rookie keepers. The Bruins have been there, done that, even if not as recently as Washington in 2018. They won't underestimate their opponent. They just need a cooler of beer in the middle of the dressing room for a post-game beer to share a brew and a laugh with the boys.
Scotia North Division:
Toronto Maple Leafs (1) vs Montreal Canadiens (4)
Toronto Maple Leafs Confidence Meter: Some free samples of Steamwhistle from the brewery located steps away from Scotiabank Arena.
It's been a while, 42 years to be precise, but two historic rivals in Toronto and Montreal will face each other in the playoffs again. Toronto was the cream of the North Divison this season, and brushed aside the Canadiens, going 7-2-1 against them. Toronto has the better offense clearly. They have the more well-rounded defense (if everyone is healthy), and their only real question would be in net. Toronto should run away with this series and thus they're just looking for a couple of small free samples that Steamwhistle Brewery hands out when you visit. Although, watch out, if Toronto manages to lose this series then there won't be enough alcohol in all of Toronto to make them forget another disappointing playoff first round.
Montreal Canadiens Confidence Meter: Rue Sainte-Catherine will flow with spilled drinks and tears.
As I said above, Toronto should absolutely be confident and win this series. Montreal not only lost the season series, but whimpered into the playoffs going 4-4-2. So yes, the famous street in Montreal will run with spilled drinks and tears – but that may not be a bad thing. If Toronto wins, yes, Montreal will drink to dull the pain of a loss to their hated rivals. However, if Montreal manages to do what Boston and Columbus have done to Toronto in deciding games the past few seasons, Rue Sainte-Catherine will be littered with spilt drinks from celebrations and happy tears from taking down Canada's most-hated team.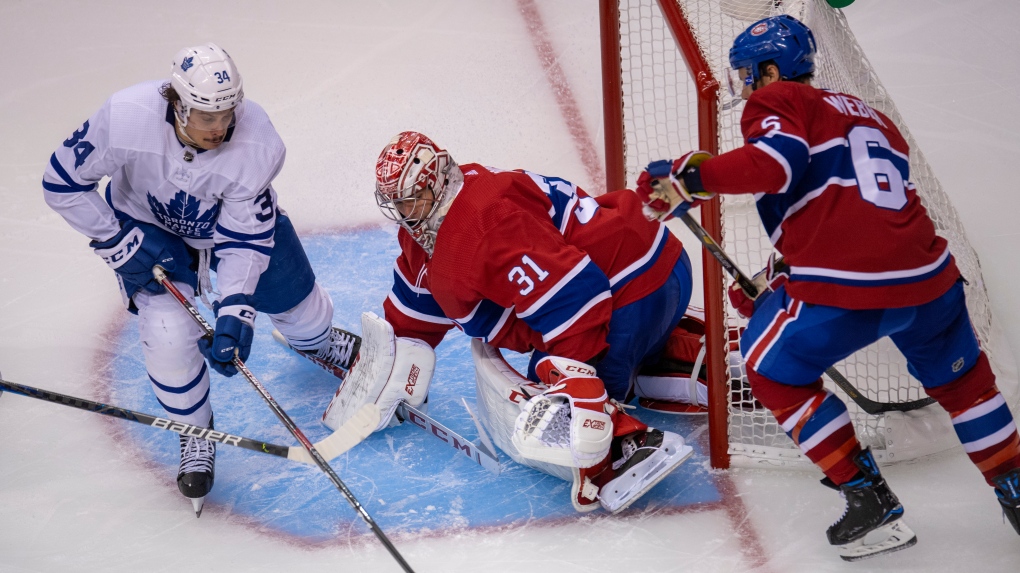 Edmonton Oilers (2) vs Winnipeg Jets (3)
Edmonton Oilers Confidence Meter: A six pack of beer with a hidden bottle of cheap but strong Banff Ice Vodka if needed.
The Oilers are the better team this season and have the best player in the world with Conner McDavid. Plus, Leon Draisaitl is also arguably in the top five as well. A combination of strong play and four games against a deflated Vancouver team has led to Edmonton going into their last game of the season and then the playoffs with a 8-2-0 record in their last 10 games. Fans should be able to sit back and enjoy some beers without worrying to much about a Winnipeg team that is falling apart at the seams (2-8-0 last 10 games). The hidden bottle of vodka could make an appearance if Mike Smith falters however, as Mikko Koskinen doesn't inspire confidence is any except ex-GM Peter Chiarelli (apparently).
Winnipeg Jets Confidence Meter: A night out where you don't quite remember how you got home.
The Jets looked like a contender for the North Division crown all the way up until about a month ago, when the wheels completely came off. Now instead of getting a chance at a struggling Montreal squad with home ice advantage, they fell all the way to third and are forced to take on the seemingly infallible McDavid and the Oilers. Conner Hellebuyck needs to play on God-mode (which he is capable of) for them to even have a chance. It could be a tough series to watch for Winnipeg fans, and many drinks will be consumed in the process.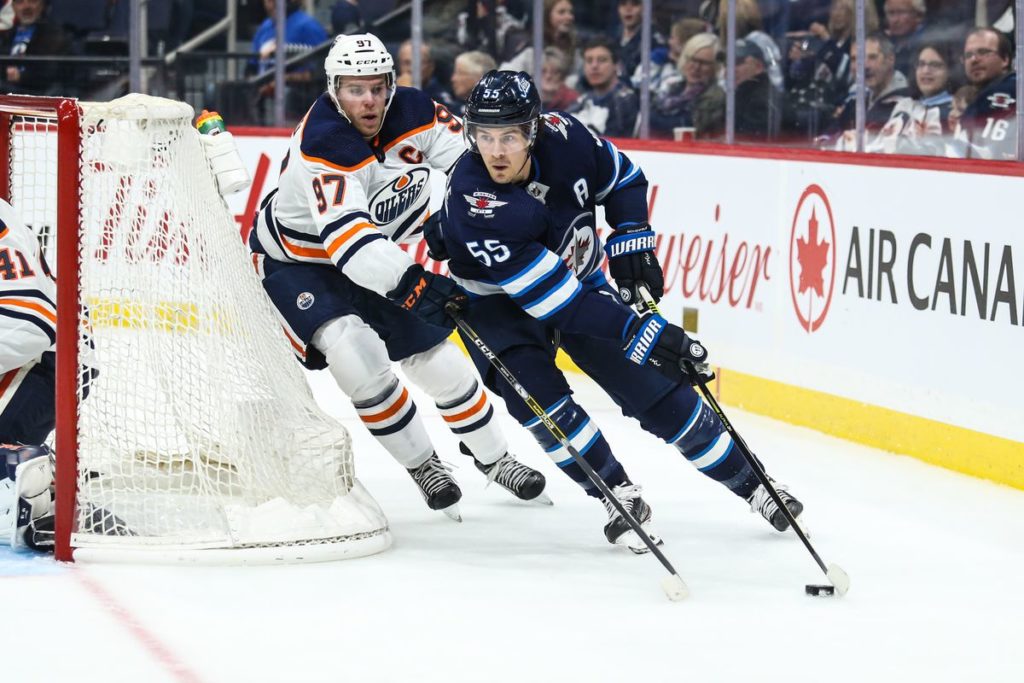 Honda West Division:
Colorado Avalanche (1) vs St. Louis Blues (4)
Colorado Avalanche Confidence Meter: Sipping a glass of wine by the fireplace.
There is a reason The Avs were first place. They are deep on offense and deep on defense with a top five forward with Nathan Mackinnon and a top five defenseman in Cale Makar. Their depth has helped Phillip Grubbauer to having a stellar, Vezina-candidate-worthy season. So playing the league's 14th ranked team shouldn't be too much of a hindrance for the Avalanche, who also won the season series against the Blues 5-3-0. As last season proved however, the Avs are one Grubbauer injury away from that nice glass of a fine bottle of wine turning into drinking straight from the cheap box of wine.
St. Louis Blues Confidence Meter: 6 shots of Fireball.
The Blues probably shouldn't win this series. That said, they did win the Cup unexpectedly two season ago and they have a lot of the same core from that team, minus former captain Alex Pietrangelo. Six shots of fireball is a risky play, depending on your tolerance it could floor you or spice up your night. St. Louis will have to play it similarly risky to have a chance.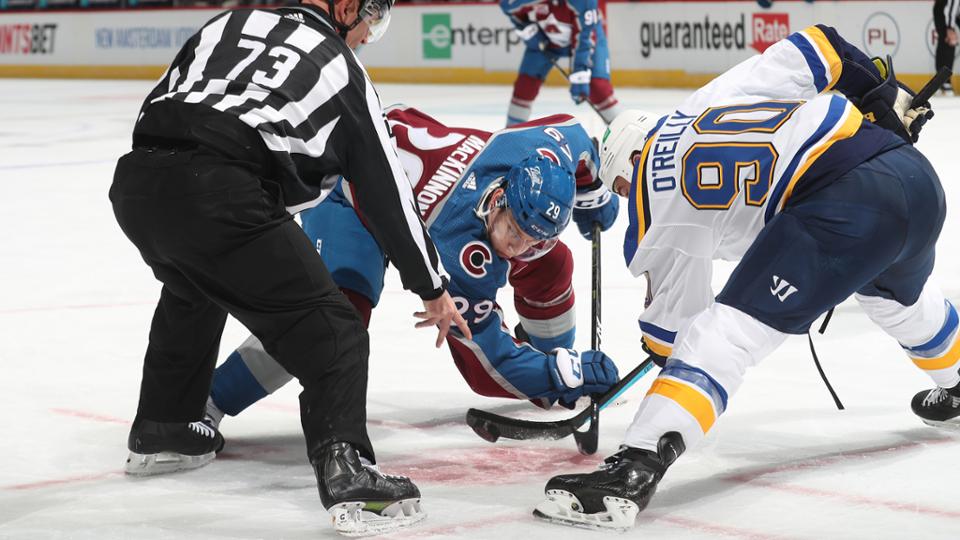 Vegas Golden Knights (2) vs Minnesota Wild (3)
Vegas Golden Knights Confidence Meter: Pre-drinking before the first night out on a vacation in Vegas.
Vegas tied the Avs for most points in the league and would have won the President's Trophy if they had one more win (Vegas finished 7-3-0 and Colorado finished 8-2-0 in their last 10 games). This should be an easy series against an up-and-coming Minnesota squad. They Knights will be heavy favorites, so they are just enjoying the pre-drinks stage of their playoffs. Getting ready for the real thing next round.
Minnesota Wild Confidence Meter: Having a beer after mowing the lawn.
Is there anything more satisfying than that nice, ice cold beer after being out mowing the lawn in the hot sun? That should be Minnesota's headspace. Kirill Kaprisov is a stud, and they have some decent pieces in place but this isn't the year, and Vegas isn't the team you'll beat (most likely). Enjoy the playoffs while you can, just like that first beer.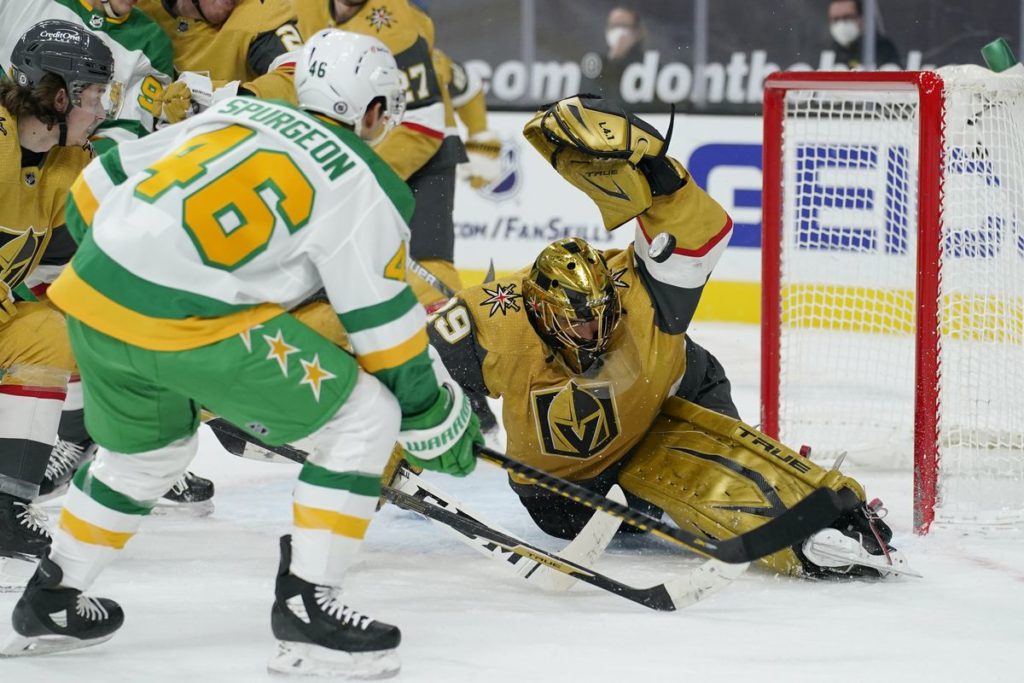 Stay tuned for more from Hooked on Hockey Magazine!
Love Reading About Hockey?

Subscribe to keep up-to-date with the latest and most interesting hockey news!
| | |
| --- | --- |
| | We hate spam just as much as you |