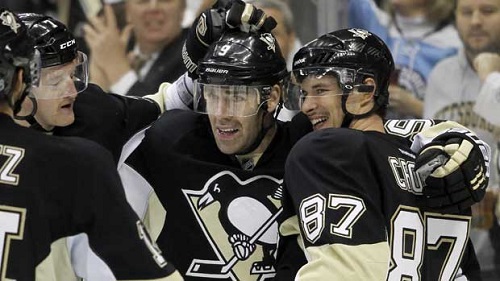 Hockey is not for the faint of heart. It is physically, emotionally, and mentally taxing. It can serve as a stage for both scrutiny and celebration. It is the source of incomparable highs and disheartening lows.
At the crux of it all is the consuming desire to hoist the game's coveted trophy at center ice. It is an extraordinary feat that necessitates hard work, sacrifice, consistency, and unmatched skill.
Since the 1914-15 season, Lord Stanley's Mug has been won 95 times by 18 teams still active in the NHL today. Those 18 teams were comprised of burly players who viewed every shift of a 60-minute contest as an opportunity to aid their club in achieving greatness. The common thread here is versatility and playing a complete game. Long gone are the days when an individual player served an individual purpose and nothing else.
Currently. we find ourselves in the NHL preseason, the forerunner of the 2013-2014 regular season, where the Pittsburgh Penguins are showing glimpses of a serious Stanley Cup contender. This comes as no surprise—the club is consistently pegged as the Eastern Conference's heavy hitter. Despite only three Stanley Cup victories in franchise history—the most recent in 2009—and short-lived playoff runs, the Penguins have the right parts.
Shot blocking isn't synonymous with hockey but it does serve a purpose. Dan Girardi, Frans Nielson, Francois Beauchemin, and Mike Fisher all aided their clubs last season by consistently blocking shots from the league's top goal scorers.
In Pittsburgh, this task fell on the shoulders of left winger Pascal Dupuis. Dupuis plays on the Penguins' top line, centered by captain Sidney Crosby, and stands out for his versatility. Leading the league with a plus-31 rating, netting 20 goals for the second straight season, and rated in the top-10 shot blockers in the Eastern Conference, Dupuis is a well-rounded player.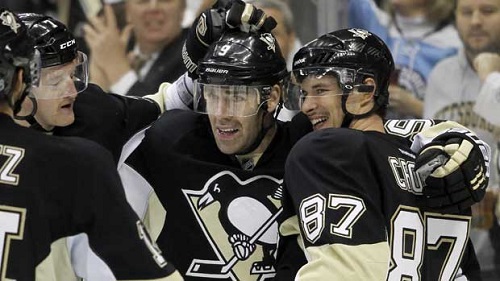 Looking ahead, the Penguins will expect this type of skill from rookies as the preseason continues. The club is notorious for drafting and developing speedy two-way defensemen—as evidenced by Kris Letang and rookies Derrick Pouliot and Scott Harrington.
With that in mind, it was only a matter of time before this trend affected forwards. Former Penguin Matt Cooke caught on quickly and began improving his game at both ends of the ice. Cooke scored 19 goals last season (a personal best), joined the club's penalty killing units, and was ranked fifth among shot blocking forwards in the Eastern Conference.
Faceoff wins are also key simply because they are the beginnings of great plays—from powerplays to penalty kills. For the Penguins, Crosby is a master of the faceoff and is seldom under the 50% win mark on any given night. The club's forwards need to follow his lead and improve how they approach winning faceoffs. Linemate Dupuis was impressive during the 2012-13 campaign in this regard—winning 47.4% of draws taken. Each line needs a go-to faceoff man, along with a substitute in situations where a player is waived out. As Penguins' coach Dan Bylsma continues to audition players for the role of third line center, this skill will become a perquisite.
For the Penguins, a spot on the roster means becoming a Jack of all trades.